Unexpected time available for a walk this morning led me to think about change in the countryside over time. Seemed like a good idea to go and wander round some of the commons and woods that my mates and I used to roam. In fact the countryside where we first found a wonder for the natural world which for ,most of us has never diminished.
I couldn't park outside the house where I was born as most of the road is now yellow lined but its clear that there are now no House Martin nests or Swifts along the road. Sad when you think that 40 years ago there would have been at least 40 House Martin nests along the road and another 40 odd nests around the junior school down the road. My first school project aged 9!
Parked instead along Stafford lake Rd which runs across one piece of Bisley Commons. Happy days, this was our patch, assiduously watched for birds and butterflies but also home to camps and favoured climbing trees. Much to my surprise it felt very familiar (though admittedly this little site had been part of my responsibility as a ranger). In fact over the next couple of hours I really did feel that I was on familiar territory, I didn't even get lost!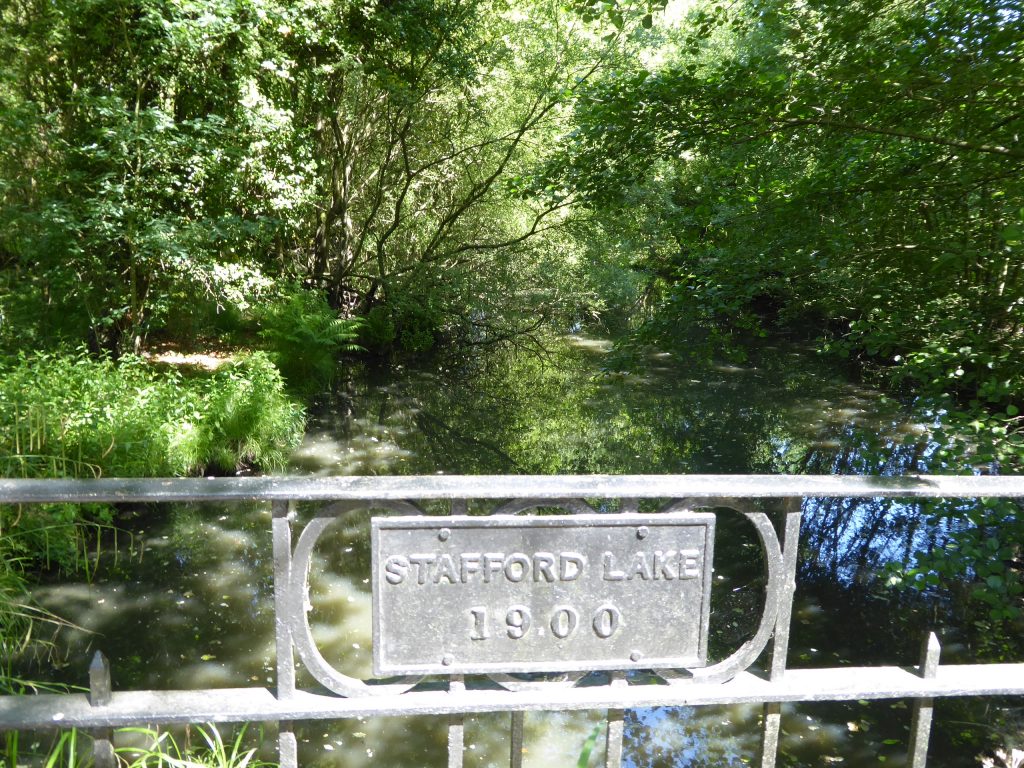 Walking through dappled light along wooded paths quietly on my own was a reminder of how much more you hear and see when you shut up (in company I talk too much!). Foraging Nuthatch and a close encounter with a whole Jay family was topped by a very close encounter with a Tawny owl. Standing in the shade enjoying the sights and sound of a lovely bit of wet woodland I jumped when I turned to see a rather surprised owl suddenly change its flight path inches, yes really, from my face. Don't think it was aggression just surprise.
Watched a beautiful Golden ringed dragonfly hawking the stream in the woods and disturbed a sunbathing Grass snake but both were too quick for a snap. Would have been happy with just a walk in the woods but by heavens I was enjoying myself.
Left the woods and walked across Sheets heath pausing at the sandy pond to admire the dragons and damsels.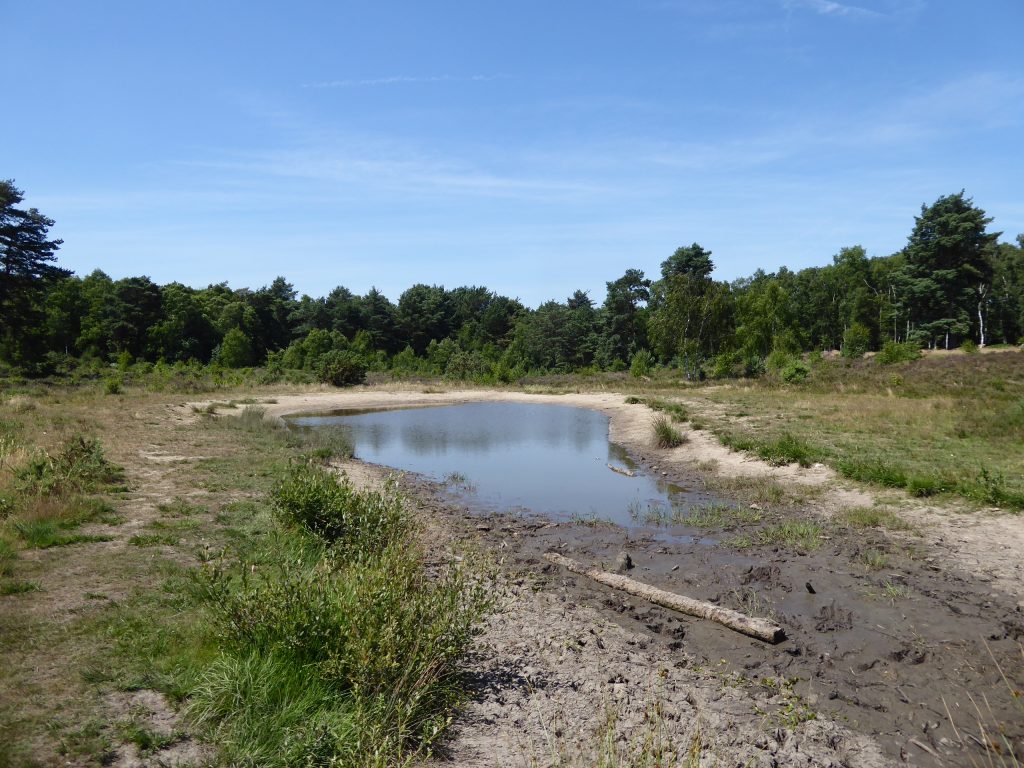 the dragons were too fast but the damsels were more obliging.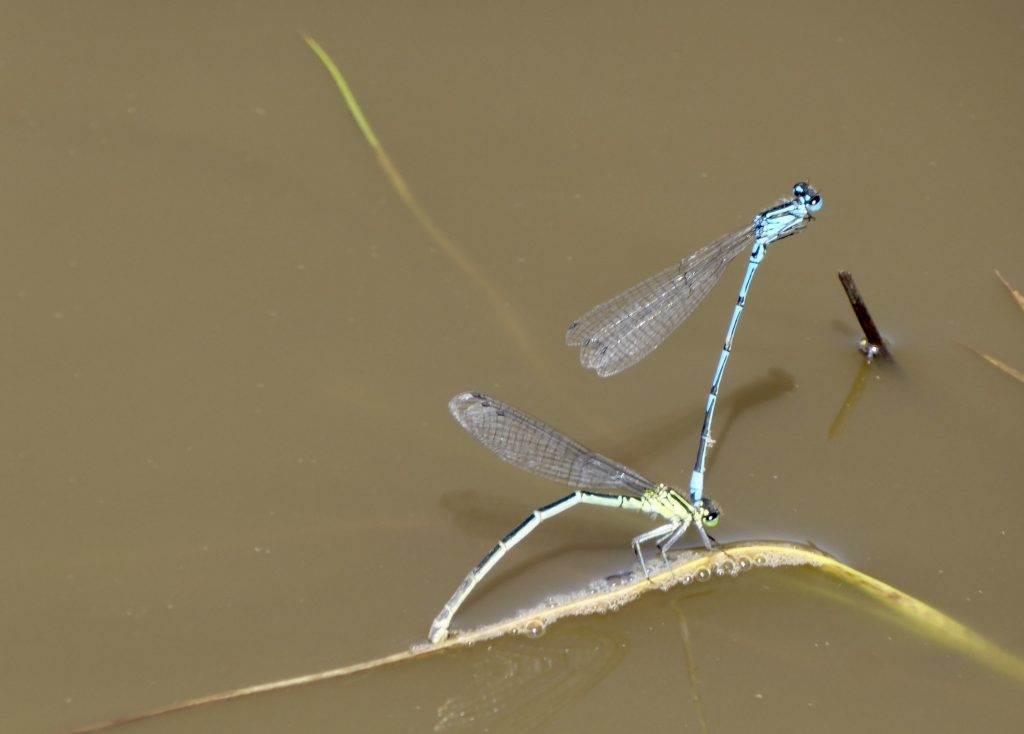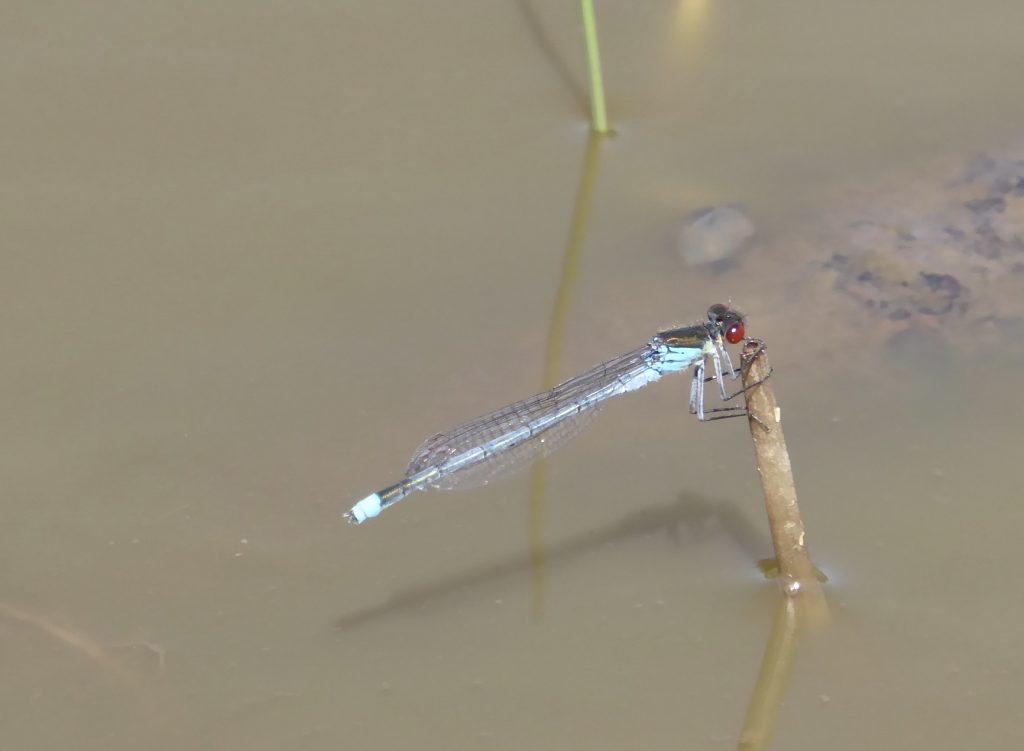 Back to the woods and shade to return across the old fields of Brookwood farm which look like they could make a fantastic local country park with great potential to build on what is already a great place for wildlife.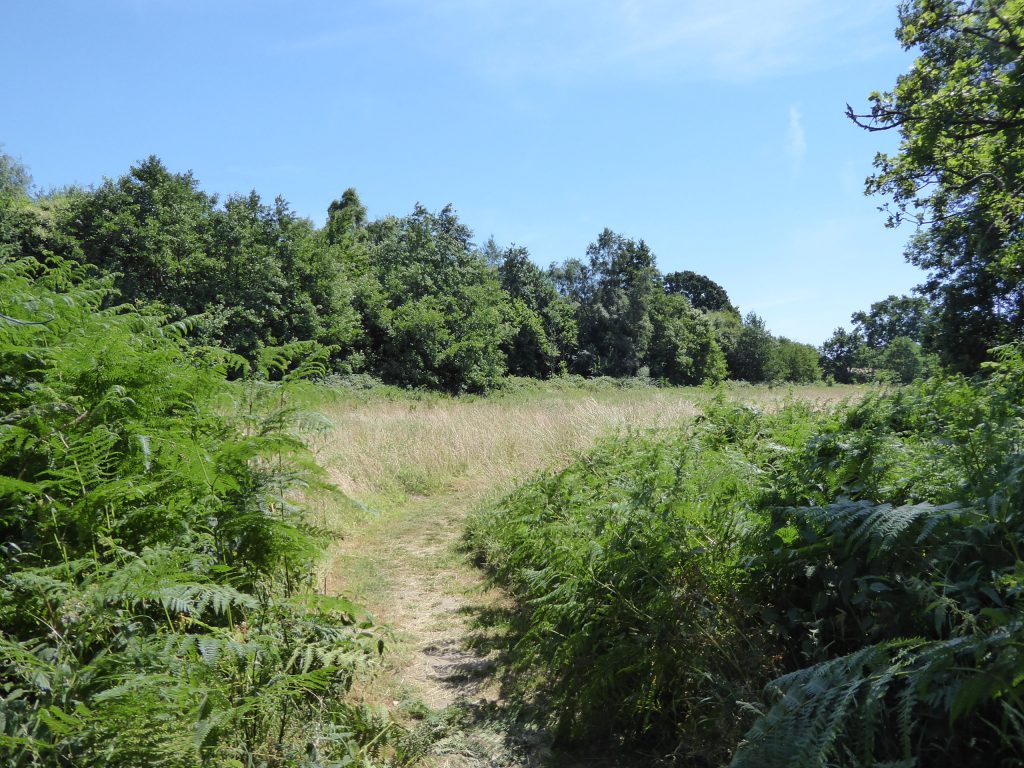 Not the place to be picky and criticise the lack of management but it would be great if they could put a little effort in keeping a little of the stream exposed to the light as it is getting too closed in, pushing some wildlife on to bits of water that really are marginal.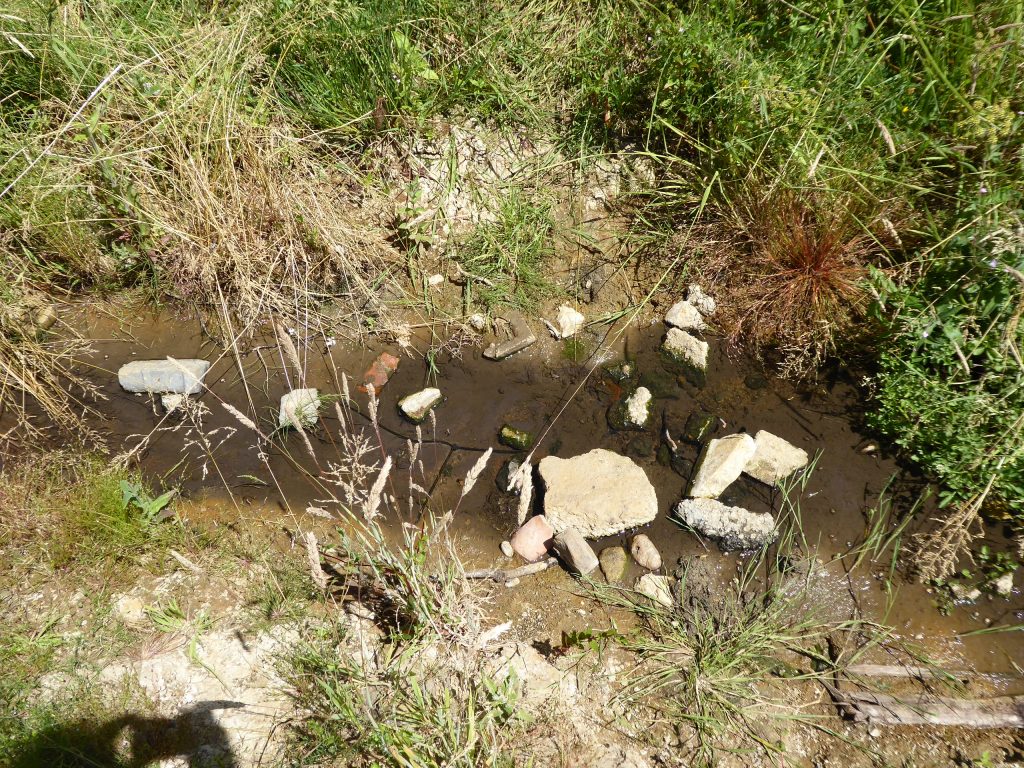 Amazingly there were at least a dozen tiny fish in this pool crammed with freshwater snails. Again couldn't get the dragon, a Black tailed skimmer to stay still but this wonder did….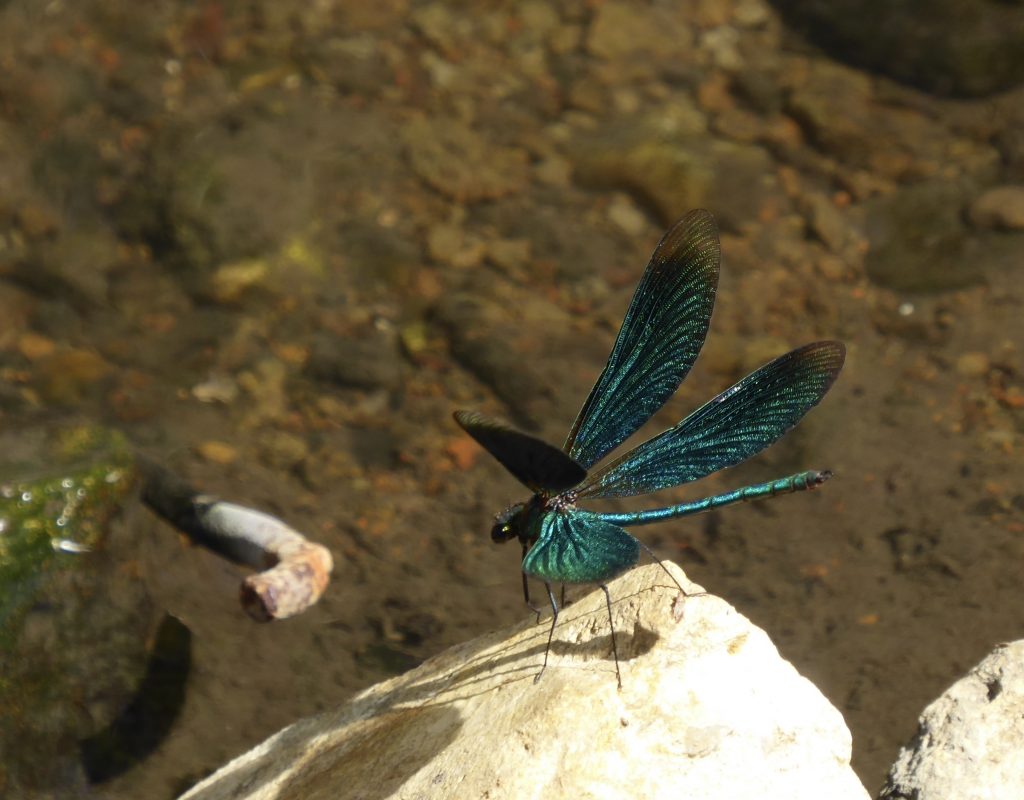 As usual gone on a bit and there was more………..