Part of the reason for creating this site was to motivate me to go and have a look at bits of Surrey outside my experience. Over the last weekend I got a little lost driving through The Hurtwood, just down the road and apparently the largest area of privately owned common in England, who knew? Certainly not me! I will definitely return and explore on foot, though I suspect it would take years to do it justice.
Glorious weather on Sunday and with a need to at least feel the sun, led to a walk in unexplored country. Having parked in the village of Puttenham we tried to follow the line of a right of way up the south facing slopes of the Hog's Back.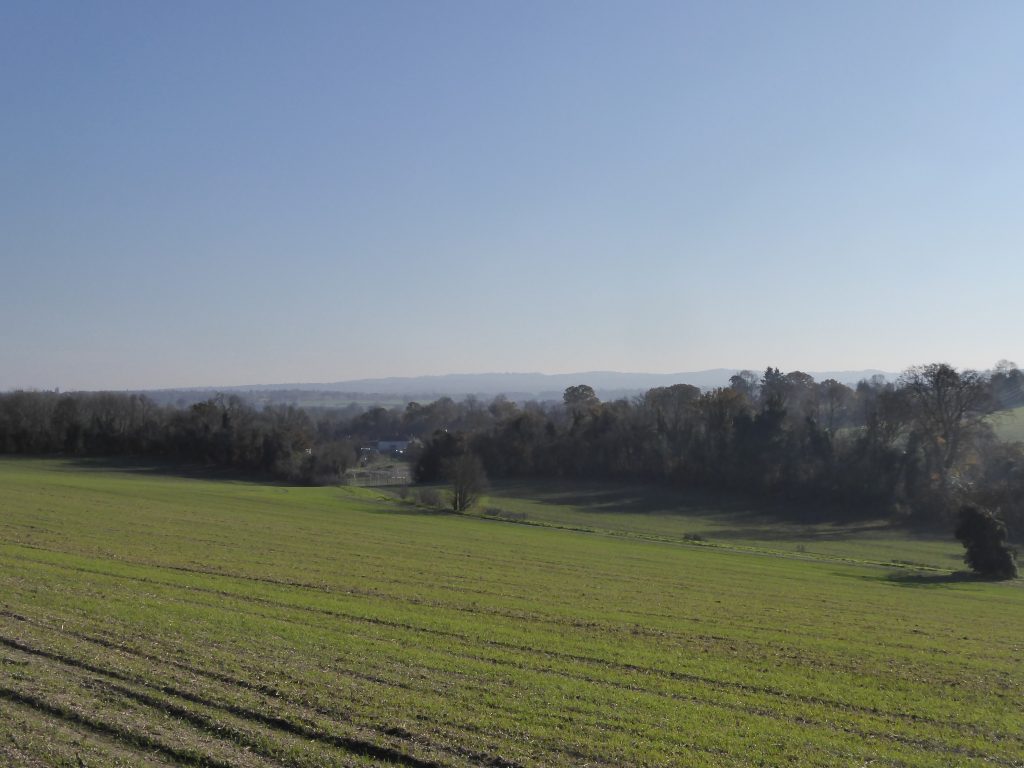 Like most "dead ended" paths it has fallen in to almost complete disuse with the farmer not even bothering to leave uncultivated. The views are spectacular from the Hog's Back but other than high speed views north from the A31 must be amongst the best kept secrets in Surrey.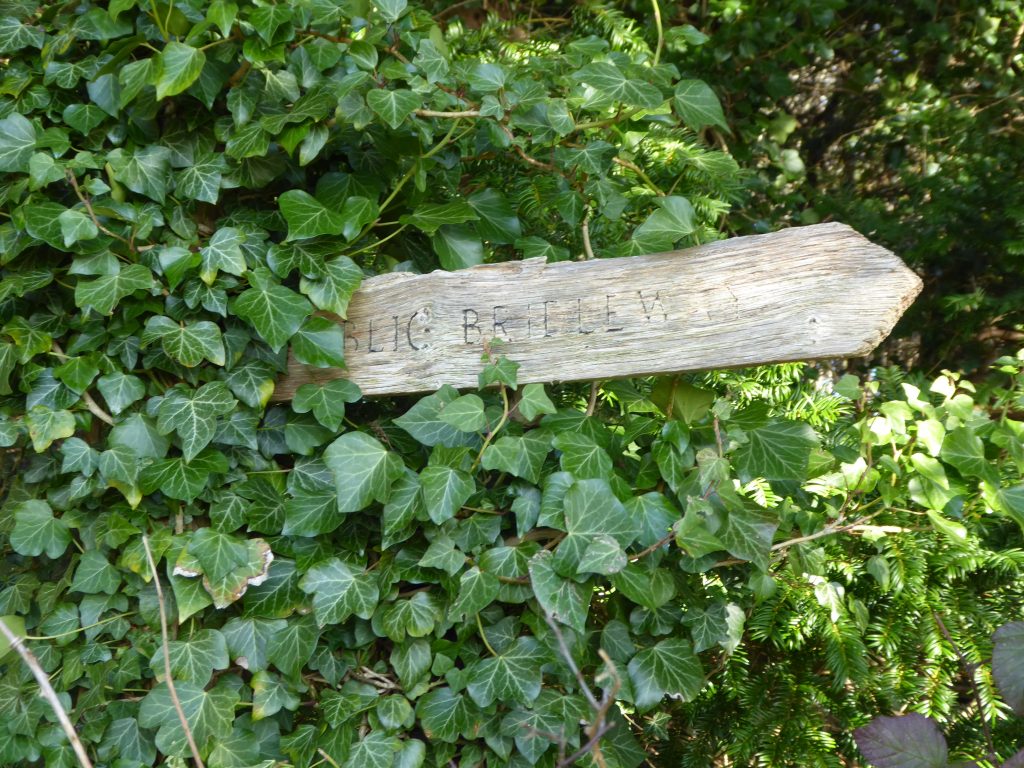 From this rather old way marker the path continues across a piece of SCC owned and managed common adjacent to the A31, or should I say disgracefully not managed?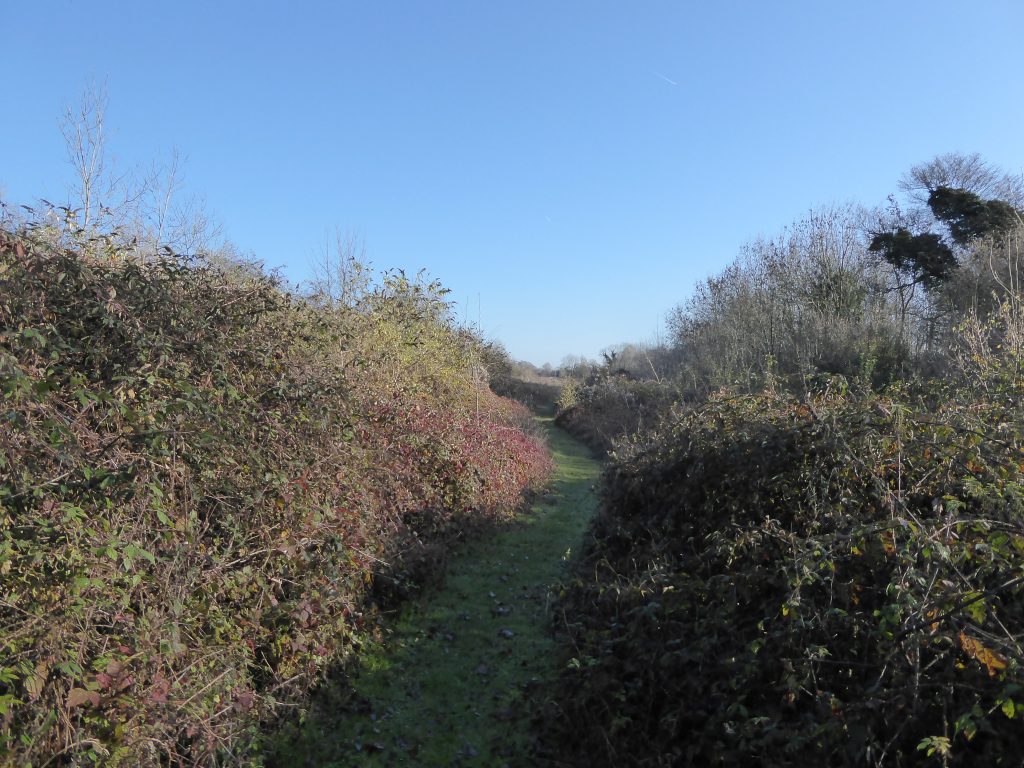 Sadly this remnant strip of chalk grassland is now largely swallowed up by brambles. The strip of yew wood along the non road edge could be fantastic but I suspect another case of no money/no awareness.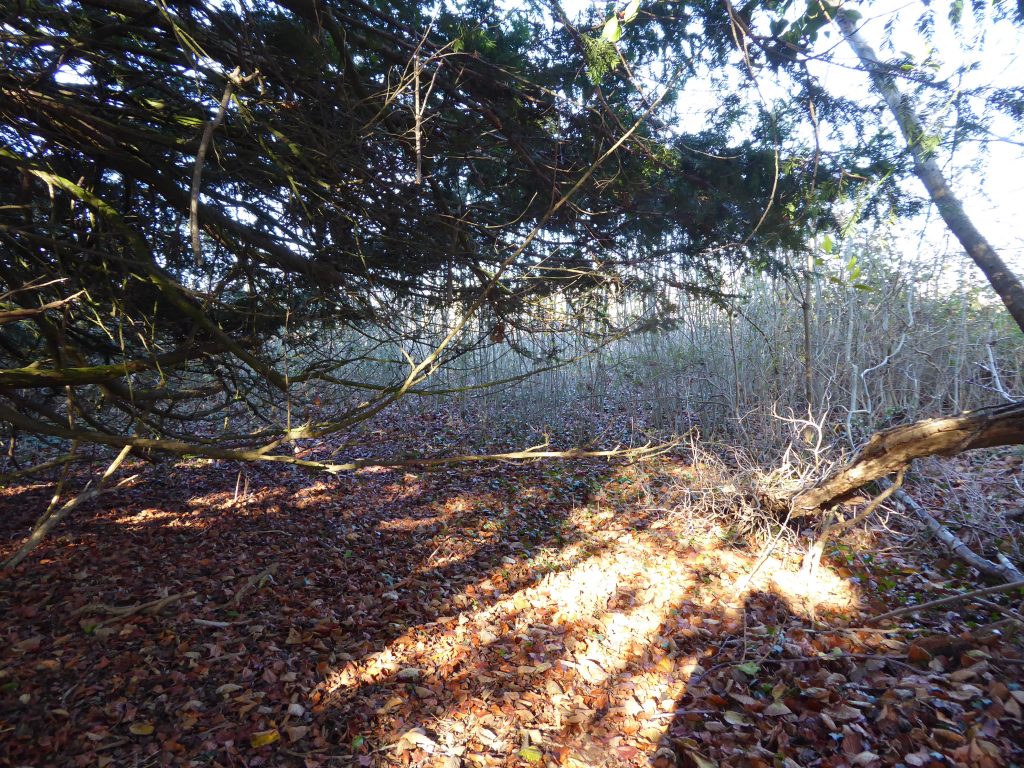 Path finished at the side of the dual carriageway so, I confess, we had to invent a route and turn SW. Quickly found an old quarry access track which led us through a secret landscape of woodlands, wet and dry, and quirky shaped fields.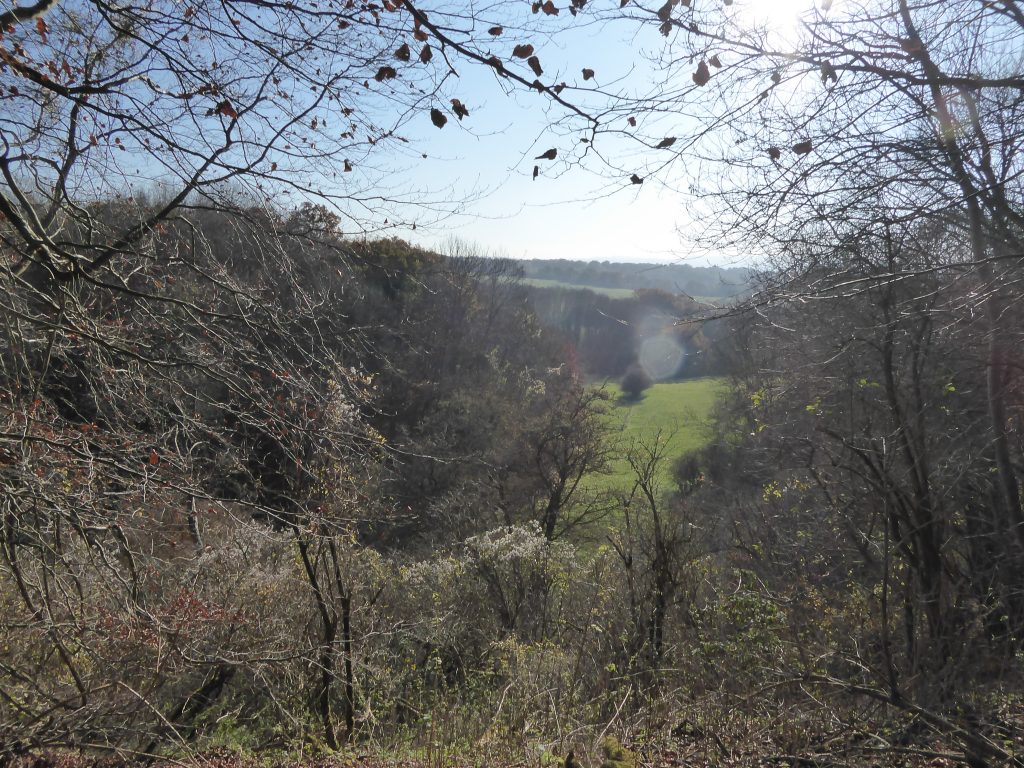 Across a minor rd and along an estate access route we finally encountered some fellow humans as well as a flock of mixed small birds including a number of Bramblings feeding on the Beech mast.
To my wife delight we also discovered some of the biggest mushrooms!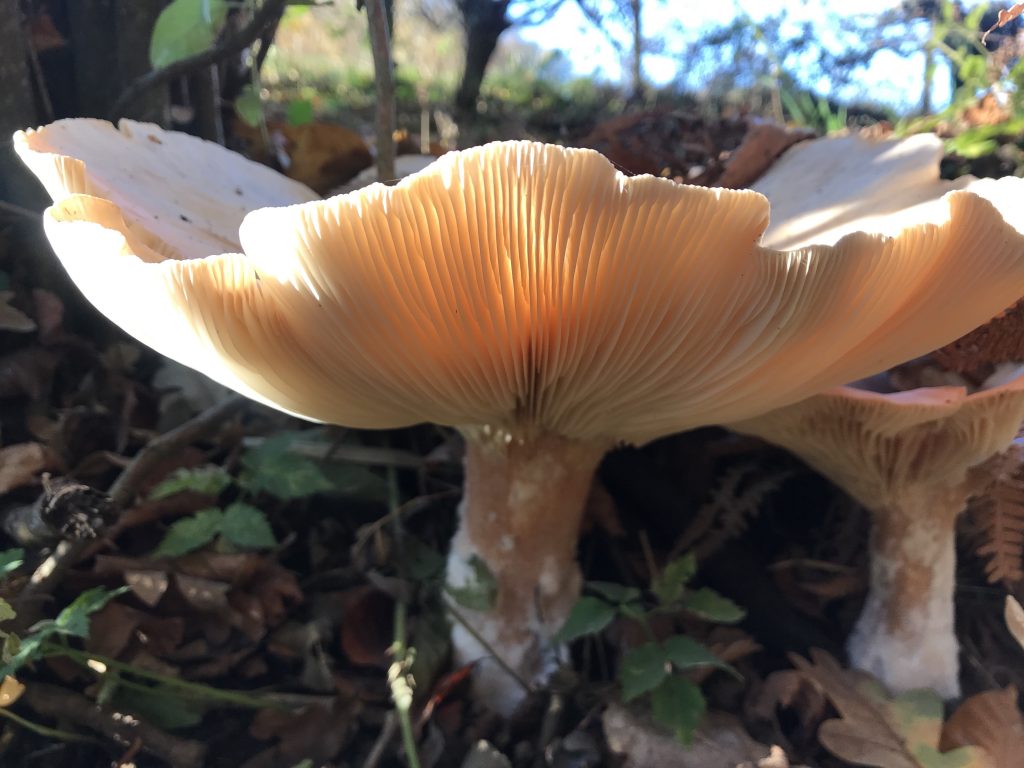 The return path followed the edge of Puttenham common and the Greensand Way. Land of ancient pollards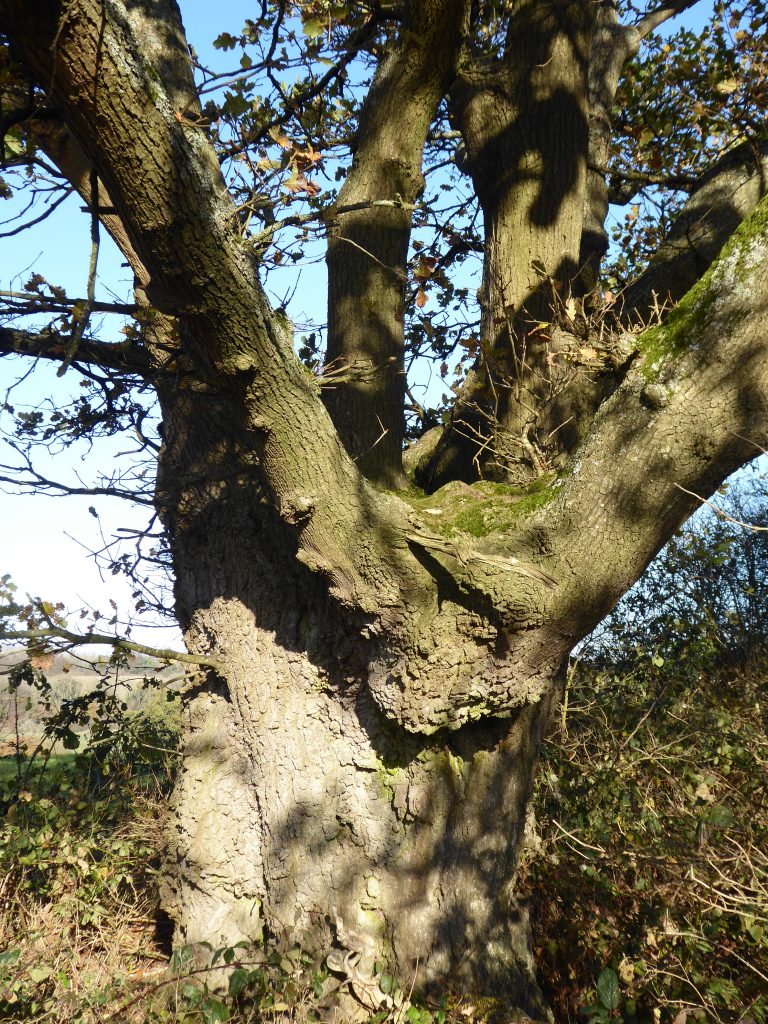 And stationary Ents!