Spring and Easter were rudely interrupted for me by a probable mini stroke and assorted family dramas that left me with a temporary loss of desire to write about the joys of life.
Have to say that a reminder of ones own mortality soon led to two thoughts.  Firstly, get on with your life and enjoying every moment that you have. Secondly, and for all it's present woes, it really is a beautiful world.
As an expression of all that it could be summed up in happenings at home. During the last couple of days; my wife witnessed last years twin Roebucks play fighting on the back lawn like a couple of teenagers just released from mum's apron strings, this years Roe deer babes have arrived and a Red Kite has now joined assorted crows, magpies and "our" young male fox (truly glorious he is) in the argument over any meat scraps we put out!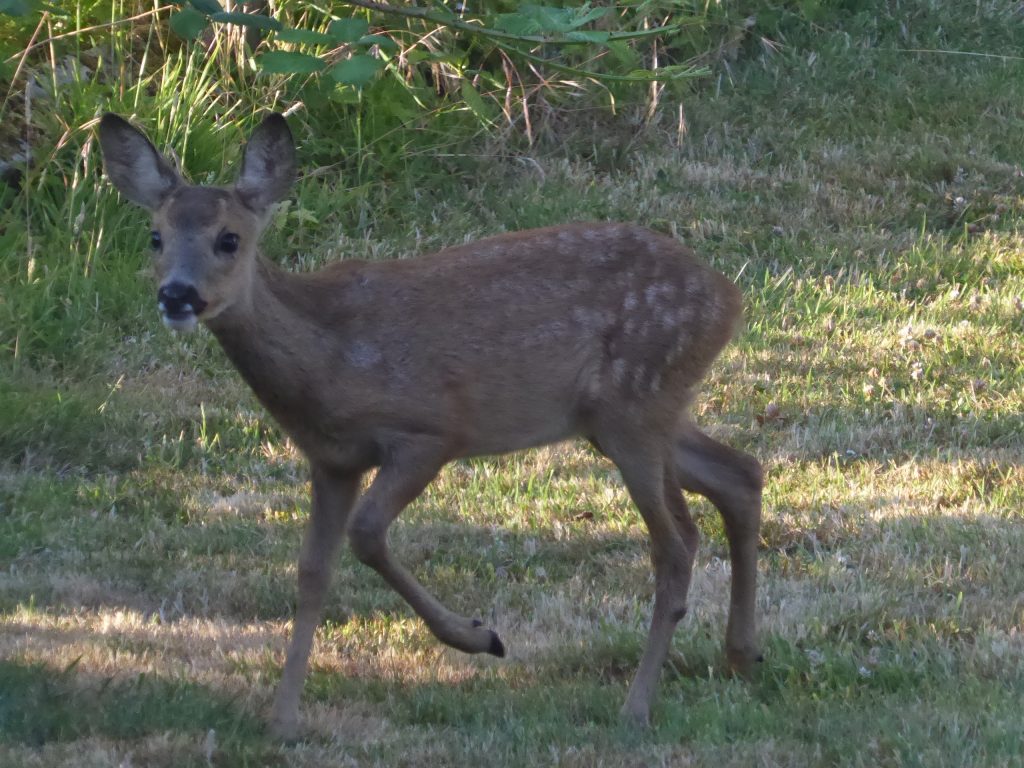 Yes I know some will cry foul over the feeding of meat to a fox or other predators in a garden but to honest I don't care! The privilege of seeing wildlife close up is such a thrill, a glorious joy! And it's probably the high point of my elderly mothers day which is reason enough.
More time in the garden and the planting of some new wildflowers also had a speedy insect response.