For those of us with gardens there can be little doubt that they are probably one of the few calm spaces available to us. Similar to the exercising walk, more time in the garden has meant greater appreciation of the small things, small changes, new life and, for many, greater appreciation of the variety of life that envelops us. That's not to say life in the garden can lack drama, whether its the daily high speed appearance of madam Sparrowhawk or the almost constant acrobatic bullying of the local Red Kites by any of the local crows.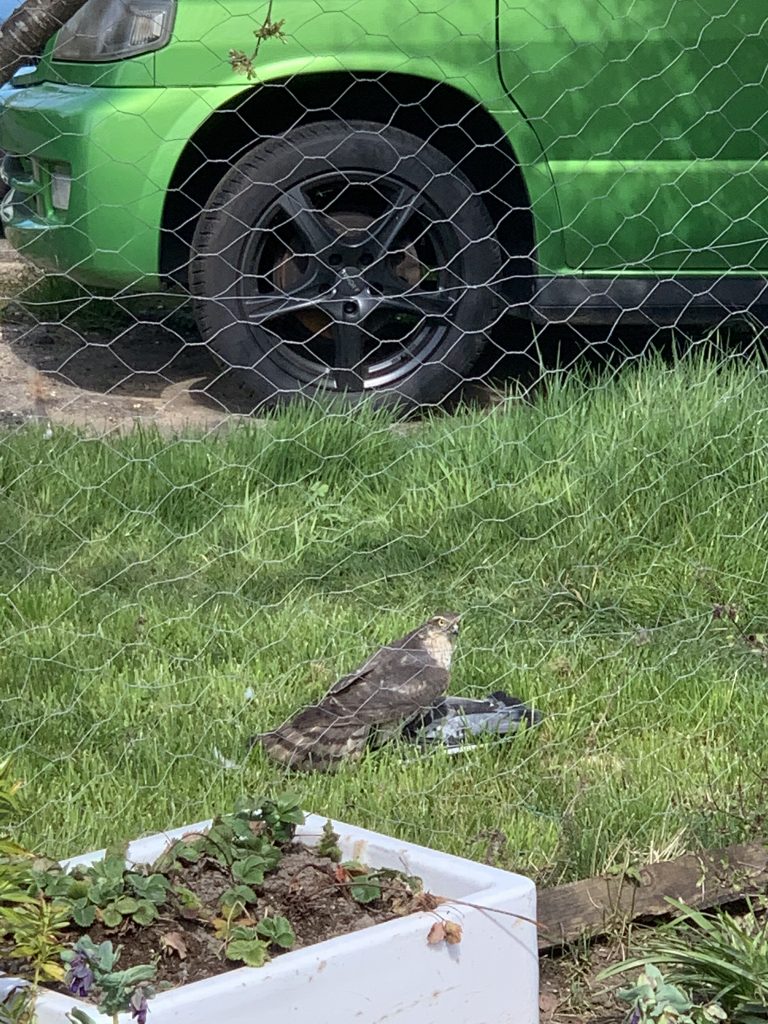 Much has been made of the great expansion of the recording of garden birds on the schemes promoted by the RSPB and BTO, and this is clearly a good thing. County based recording via Twitter is revealing all kinds of wonderful surprises for the birders and the expansion of recording overflying birds at night is uncovering simply amazing evidence of migration routes that I find staggering and utterly fascinating. Now we know that there is almost no limit to the number of bird species that could be flying over your house at night! Your imagination now really does have justification for running wild.
Back to earth at Hempstead, spring trundles on, oblivious to the anxiety in the world of humans. The details draw me in; it's fascinating that fruit trees, even those closely related, follow a consistent sequence of blossoming, stoned fruit (blackthorn, plums, cherries), pears then apples (even they have a variety sequence that remains consistent).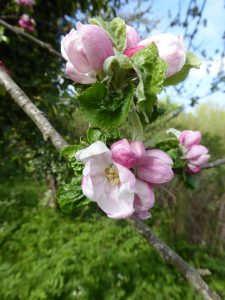 How come? Weather is too variable to be responsible, so I'm guessing it's day length. I love the fact that it seems many plants have means of detecting changes in their environment of a sensitivity that is hard for even our technology to match. Yes I do get that I could probably find a scientific explanation but often I just love to wonder at the complexity and sheer beauty of natural details.
Yellow is still, just, dominating the wild flowers but bluebells and local wood anemones are poised to take over.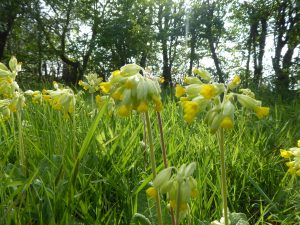 Having planted a couple of Cowslip plants over 20 years ago they have proliferated in to most areas of the garden. As a species they are ready hybridisers with Primroses, of any variety. Difficult to see how you can stop this hybridising occurring in a garden context and I suspect the bluebells, which were here when I moved in, wouldn't meet the genetic standard for a native species. Hmmmm….. that reads like a future topic for Francis to tackle!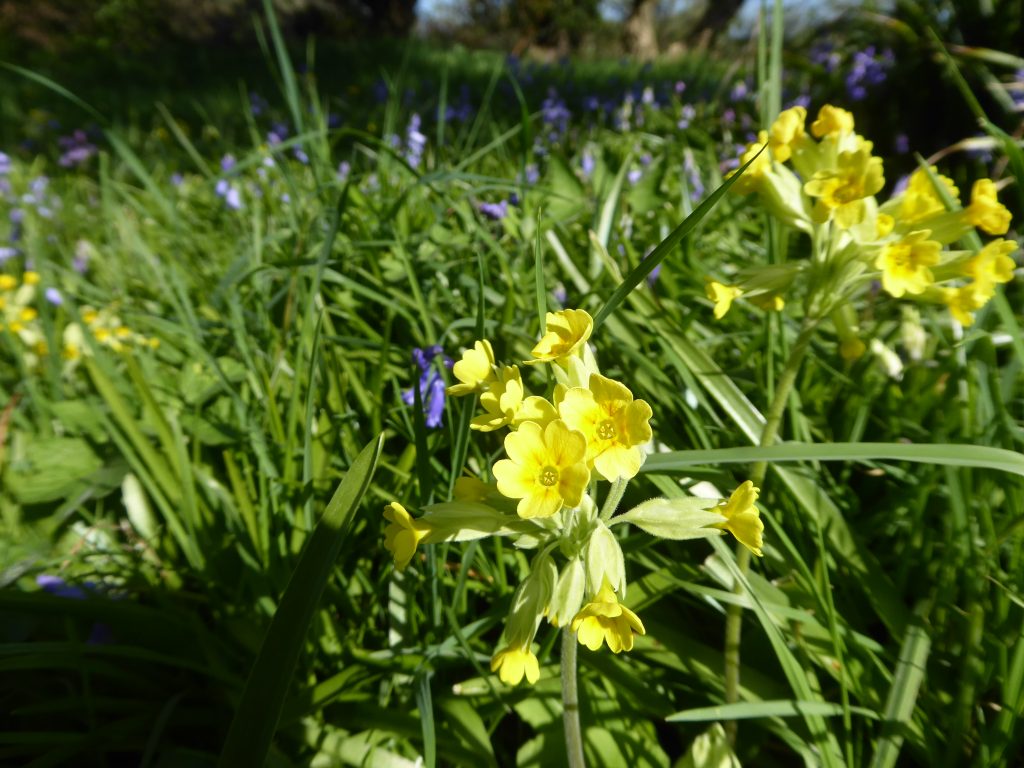 When the wind drops the buzzing of bees has been getting louder.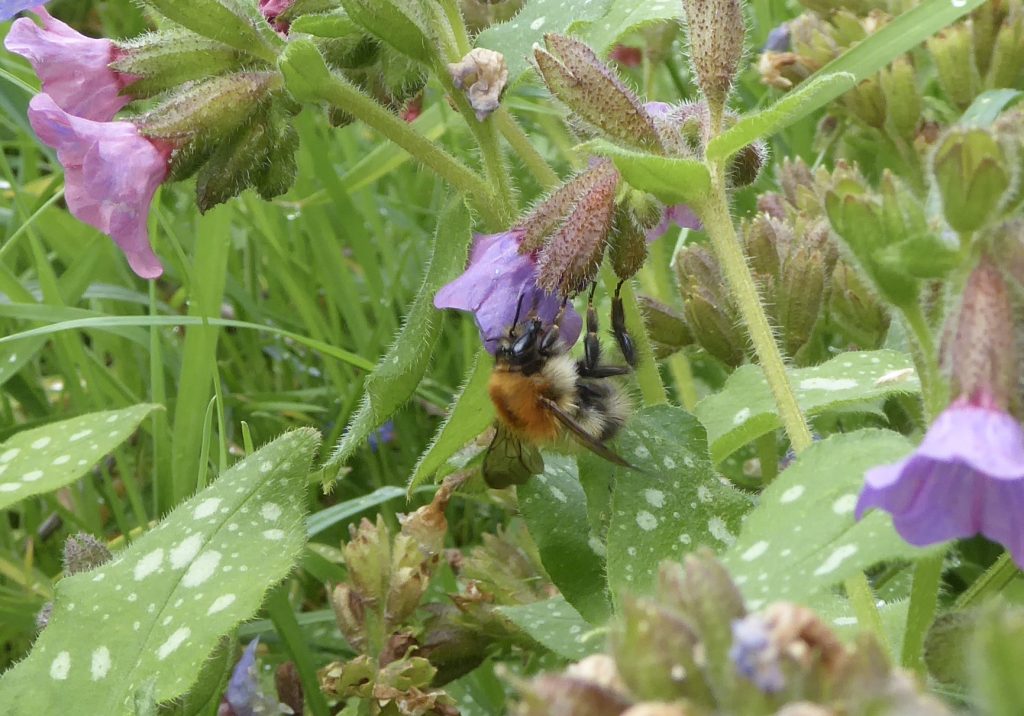 I know I have several species of Bumbles and a collection of many smaller species. Masonry bees in the brickwork, mining bees in the veg plot (actually in the flower bed in the veg plot, there to be kept safe from marauding deer!). Bee flies chasing their host species of bumble and hoverflies beginning to appear.
A few butterflies are braving the cool wind but the lack of moths is becoming a  concern to me, as is the absence of the bats that normally circle my lawn at dusk.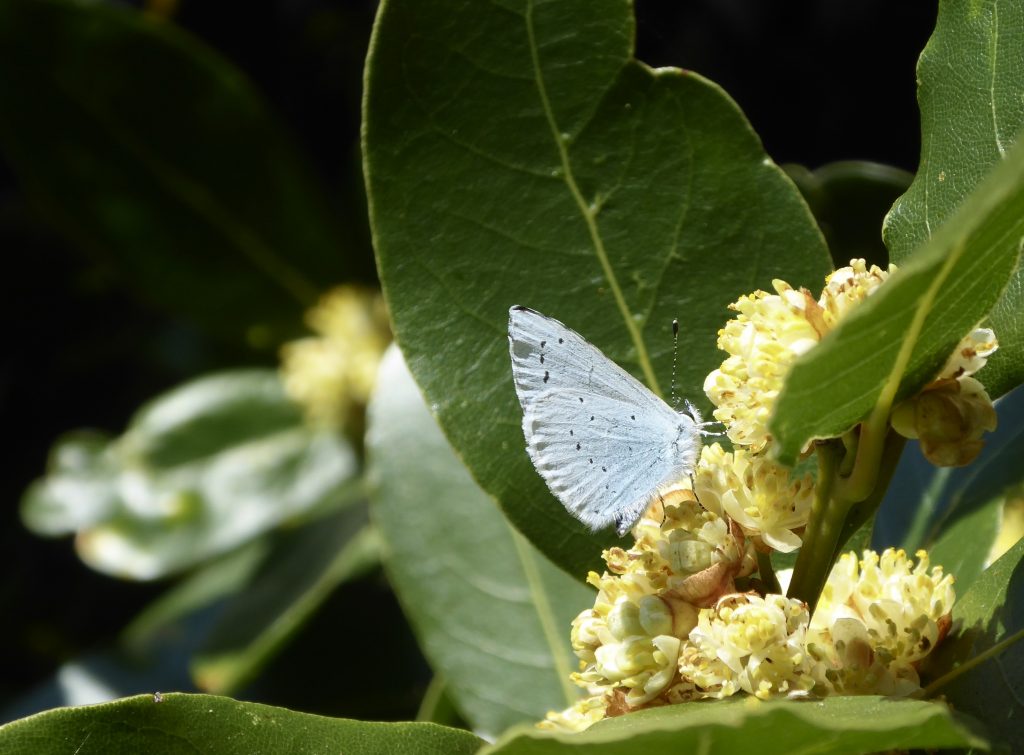 This little piece started with the joy that birds can incite but I'm going to voice my sadness which partners this joy for me in my little patch of garden.
My joy, and puzzlement to be honest, at the appearance of a 40 strong flock of Starlings in the surrounding fields is matched with a sadness that Starlings haven't bred in the garden or house for a couple of years.
The joy of glimpsing 4 Swallow flying over is tinged with the sadness that this is no longer a daily event, no locally breeding birds any more. Rarely will I see or hear Martins or Swifts yet when I was young our road had tens of House Martins nests tucked under the eaves, my school had dozens of nests and I even did a project on them. Swifts used to barrel down the road screaming, a real joy. I'm so sad that local kids just won't see these things and experience life to its fullest potential.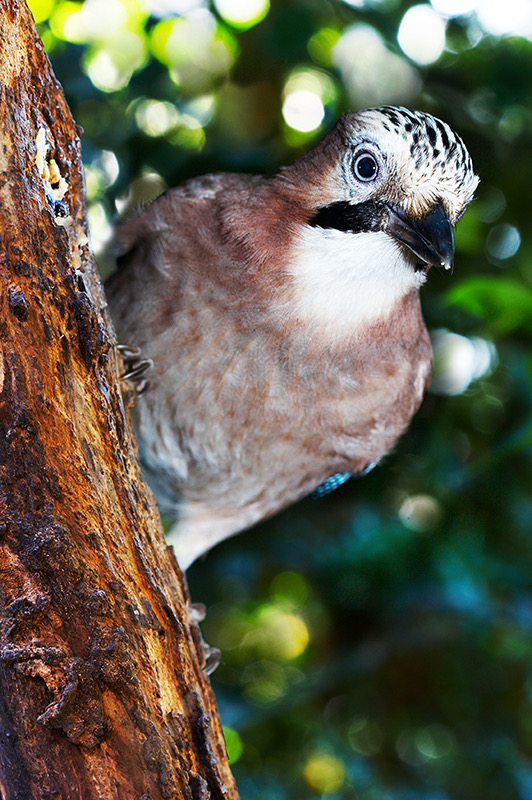 Watching a pair of surprisingly gentle and caring Jays has been fascinating but where are the missing smaller less obtrusive birds? Linnets nested in this garden and the adjacent hedgerows for much of the nineties, now gone. Skylarks could be heard whilst enjoying a cup of tea, not any more. No pipits and only rarely a Pied Wagtail. I will look back over what's been seen in and from our garden, it is frankly amazing but what matters is where we are now and what we can do to help and to celebrate the everyday.