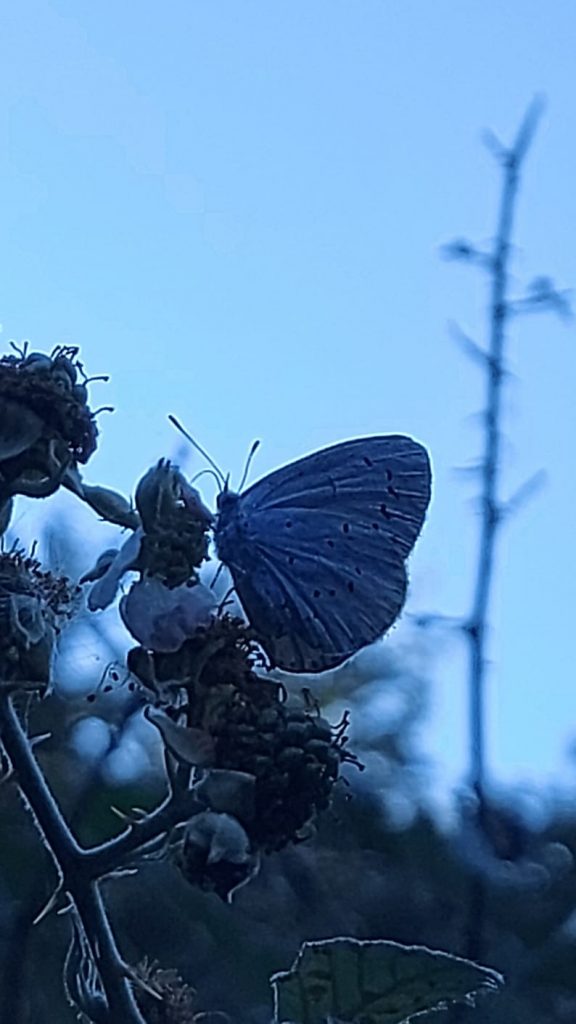 I've been a bit lazy and not written about the progression of my garden reserve for a while now and I suddenly thought that I needed to update you on what has been happening and the visiting wildlife that has been observed. As you will all know, this year has been like no other in our lifetimes and I have read many articles about the affect this has been having on our wildlife. After reading a number of interesting articles I realised that I was seeing some of the results of these situations that were occurring nationwide, in my own backyard. With all the extra time that kickdown has given me I have witnessed a number of amazing species and am seeing the benefits of the work that has already been carried out and as is the normal way, there have been a few surprises. So, let's have a look at what's been going on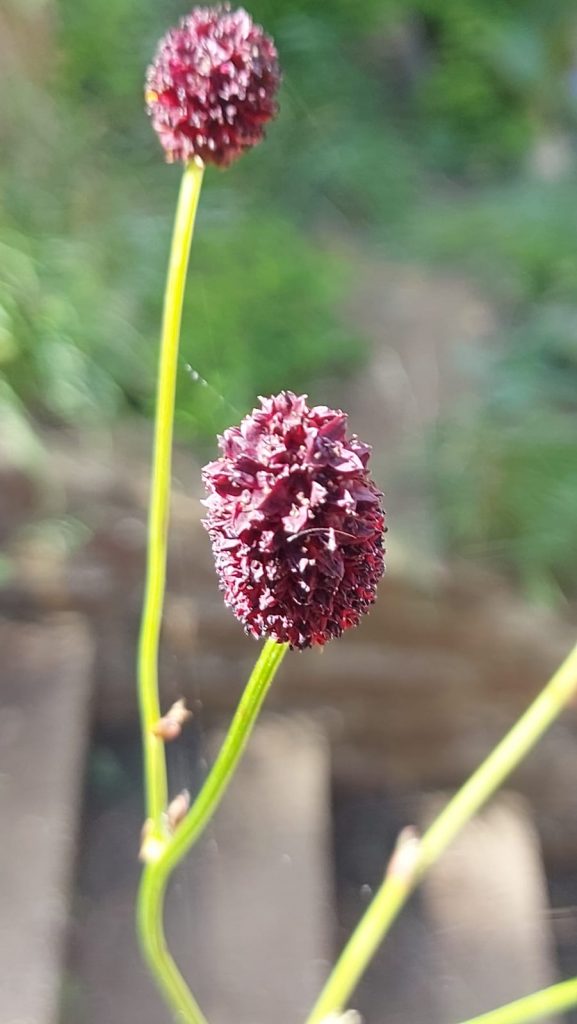 As I previously mentioned I had started to extend the reserve by clearing and planting up the garden on the right-hand side of my area. After I had cleared the whole area and tried to remove problem species I planted up the area with various seeds in my collection. Looking at the area now has taught me a few important points. When I planted up the new area I had a couple of Wild Flower seed packets that had been given to me and these were sown along with seeds that I had collected last year. By mid-May I could see quite a few seedlings emerging and noticed that a few of these species were not familiar to me. As some of you may be aware, there has been quite a boom in the gardening world about trying to protect and encourage Bees and Butterflies into our gardens. This is one of the reasons I started the work on the gardens in the first place but have realised that many of the seeds advertised as Bee and Butterfly are garden plants that are certainly not native to South West Surrey. By early June there were a number of species in flower including Quickweed, an American species and a species of Mallow that were obvious garden varieties. My aim to keep the area native was not going to plan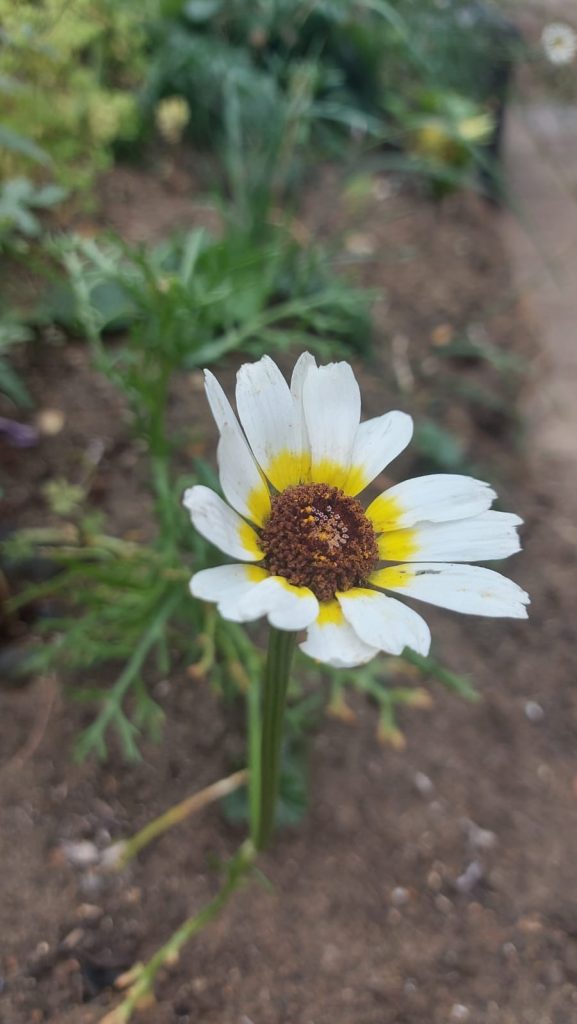 I weighed up the pros and cons of this situation and decided to leave the alien species as they were quickly noted to be attracting regular visits from Garden and Red-Tailed Bumble bees and Holly Blue, Large and Small White butterflies, so they were playing an important part in helping the local insect population.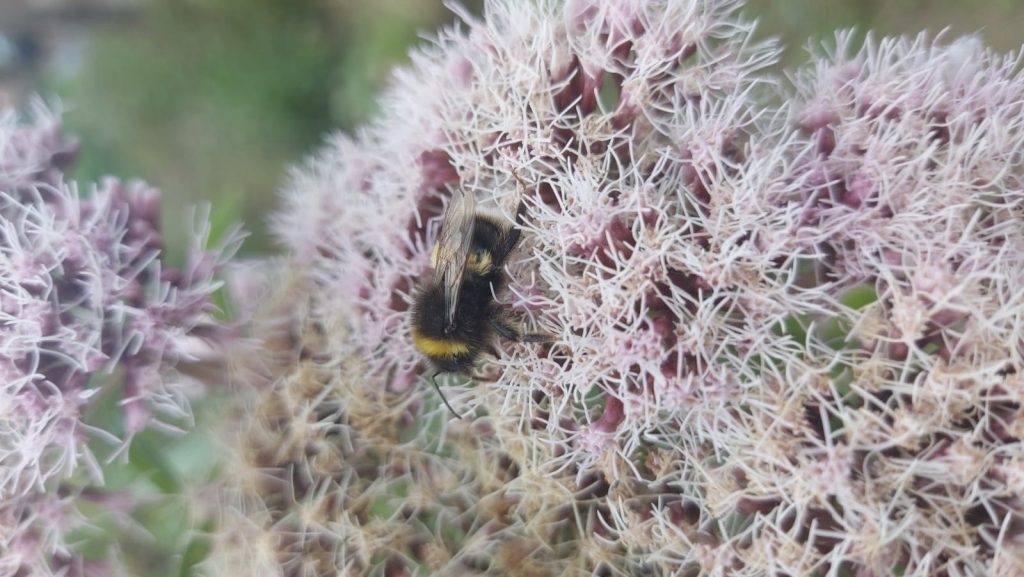 During the mid-summer over 30 flowering species were found in the garden and it has been interesting to see which species are doing well and how some species have spread to new areas and going back to the insects, I took particular notice of which flowers were the most popular with the local insect populations. It was a very interesting point to observe and I concluded a number of rather points after several weeks of observations. Firstly, every single flowering species in the area from the Creeping Jenny to the Hemp Agrimony attracted some kind of insect to feed or display on. This was one of the major aims of the project, so I was pleased and soon noticed the roles the flowers were having in the insect's lives.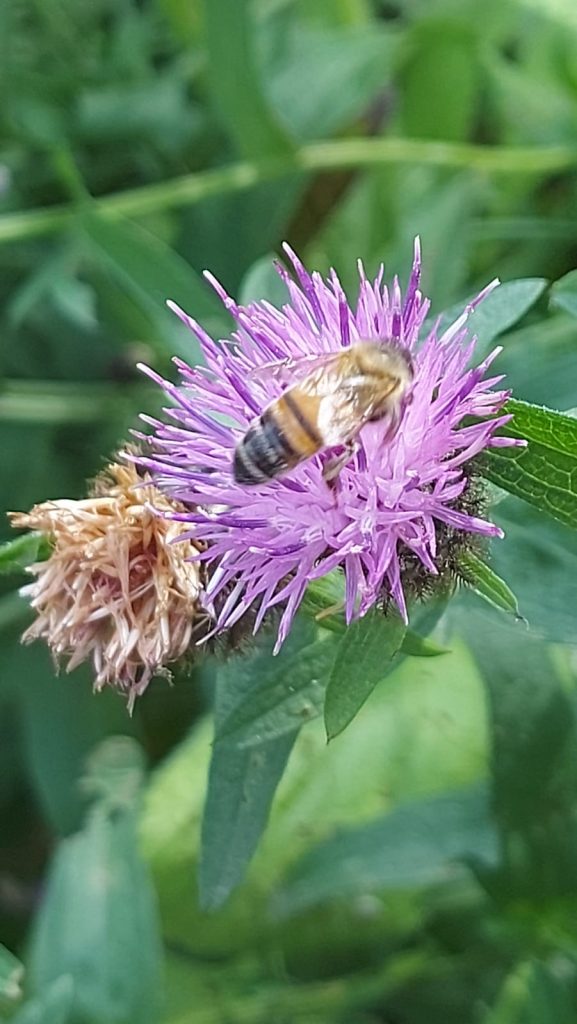 From the two most obvious insect groups that I observed and that's Bees and Butteries, the favourite 5 flowering species were Black Knapweed, Foxglove, Lavender, Teasel and Wild Marjoram. From late May to early August when these species were in full bloom there was a constant presence of bees and butterflies and I recorded 8 different species feeding on the many flowering Black Knapweed plants that have managed to spread out from where I originally planted them. It's interesting to note that Red Tailed Bumblebee are known to particularly fond of Black Knapweed as a food source and as a result of this there have been increased numbers present with up to 10 individuals present on a few days.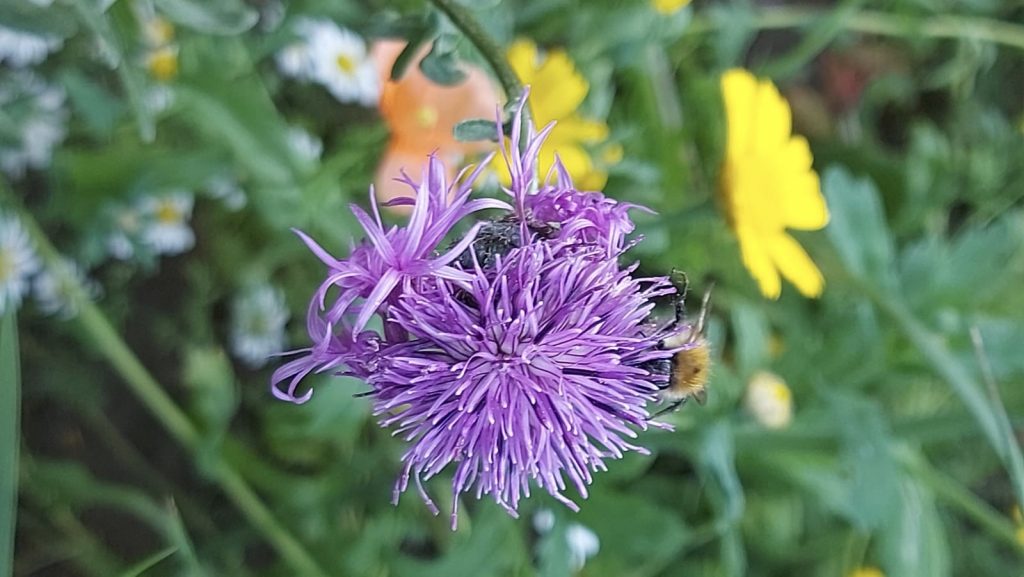 This was all very encouraging and part of the plan that I first envisaged and over the past few months of closer observations, I have witnessed a few interesting results of species presence in the area. The most obvious species, and I have fortunately observed them on roughly 20 – 25 occasions since lockdown and that is the Badger's. Now Badgers can be quite a controversial species whenever they live near humans. When I first knew I had Badgers around me I was firstly thrilled as they are a species that I will never get bored of observing. I had also never seen urban badgers before and this has proved to provide me with many interesting sightings over past months.
When Badgers are hunting for food, very little will put them off their pursuits to get to the food they can smell. I have, as I previously mentioned, been putting some monkey nuts (Peanuts with shells) out in the evenings and I have watched the local badgers happily feeding away on them. When I first started planting the area up, a couple of years ago, with flowers and plants and had cleared the area I was well aware that the Badgers may well have a dig in the soil and earlier in the year I did see one digging for worms in the mud. This was a partial reason why I started to feed them the nuts to try and keep them away from sensitive newly planted areas. It was never going to be a full proof plan and I have observed a number of interesting points including the fact that they may eat the nuts I put out for them but they are always looking for other more natural foods and I have put the nuts in 3 different places in the garden and in-between each area they always wander all over the garden and are seen to catch and eat invertebrates and some nights they don't eat all the nuts I put down. I did have a mad idea one day when out in the reserve and later that evening I carefully placed some monkey nuts in an area of rank vegetation that I was intending to clear and replant. I repeated this for a couple of weeks and noticed that the vegetation was being weakened and was starting to die back. The badgers had become part time gardeners for me and so far, the only thing they have done that wasn't planned is made a couple of unofficial paths through the flower beds but it's no problem really. So, no problems with them so far. These are the most human tolerant badgers that I have ever known and I'm still amazed when the neighbours have come out and put their rubbish in the bins and crashed the lids down and the badgers just sit there and carry on feeding.
Several times I've seen Badgers with Foxes and in all honesty, there seems to very little to say as all I have ever seen is them just ignoring each other with a badger eating peanuts and the Fox just walking around looking for food. It was noted that the Fox always kept a few yards away from the Badger and shows who is the top in the reserve.
These top predators seem to be doing well and this is a good indicator to the health of the general area. I have tried to show you in this piece that from the plants in the ground, to the insects that use them and all the way to the top predators the area I have been working on is starting to provide a useful, vital even, resource for the local wildlife. And the plans to improve the site are on-going with a few more plans coming into place.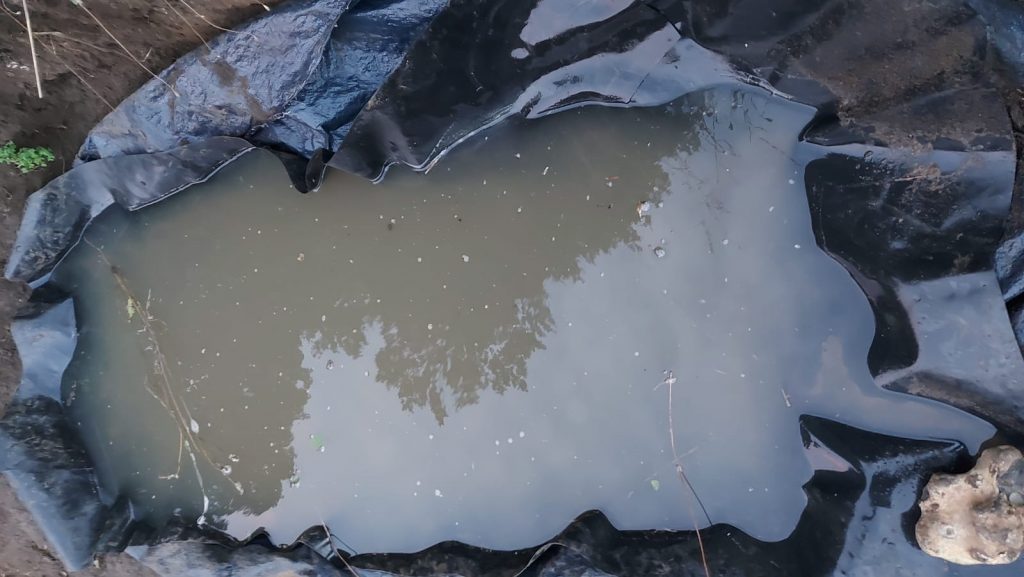 One major thing is the installation of the pond. Which is currently four days old! It's just settling in at the moment. We shall see what happens in the next few weeks as autumn starts to creep up on us. Meantime there is plenty to see and not always the most welcomed as I discovered when cleaning my balcony yesterday and disturbed a False Widow Spider. Nature is never boring !