The strange and disturbing times seem to have become the new normal but I have accepted that rather than continually moan about life or get distressed about our impact on our natural world that instead I should concentrate on the areas where I might be able to make a difference. Actions like moderating how much I consume and considering where exactly does it come from.
Actions like trying to raise and promote local issues that we can all attempt to influence. For Francis and I those issues tend to centre on the countryside of Surrey and we would encourage you to look at, with a more considered eye, your garden, your street, your local countryside. Find out who owns what, who manages what and ask questions whilst offering time to help.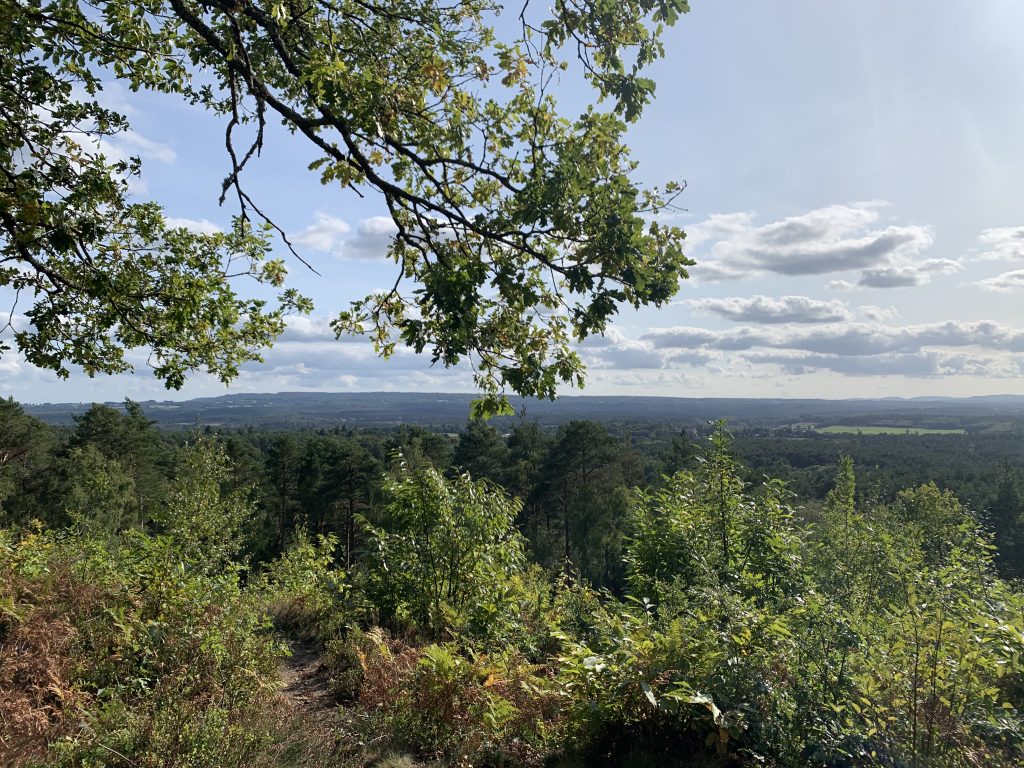 By all means revel in the wonder and joy that countryside and wildlife enriches us with but just maintain a level of heightened awareness about our impact and realise that very little of our environment can be "left alone to look after itself".
For all the glory to be enjoyed with views to be enjoyed at Newlands Corner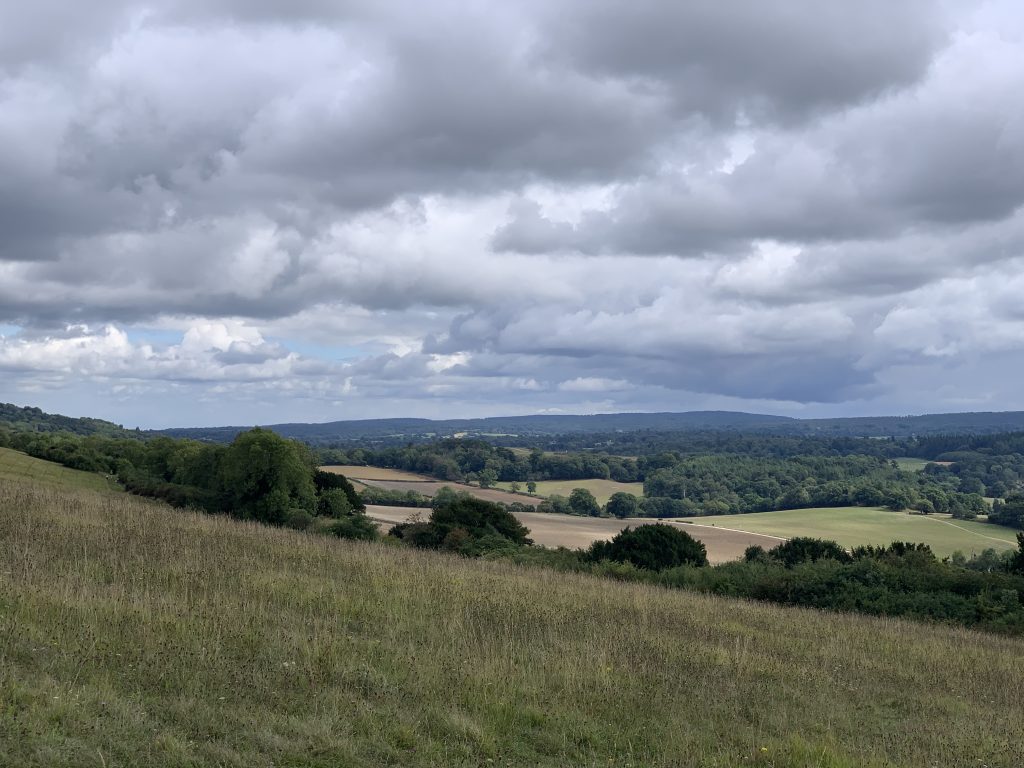 Or St Martha's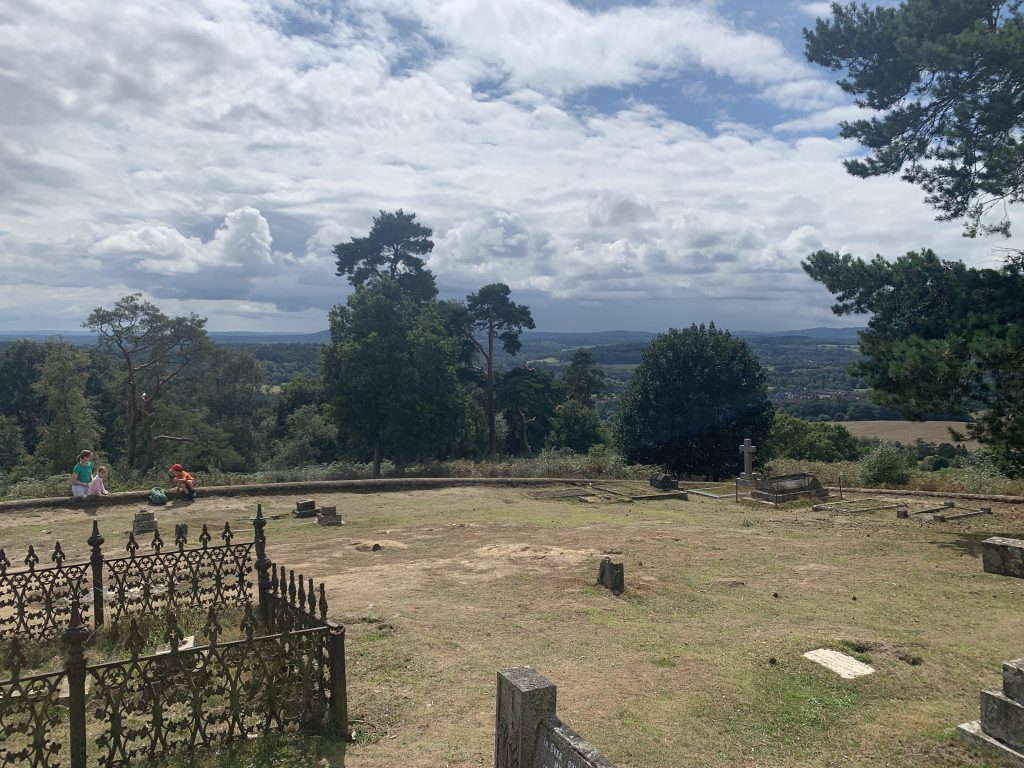 Try and be aware of the details, the last of the summers Chalkhill Blue Butterflies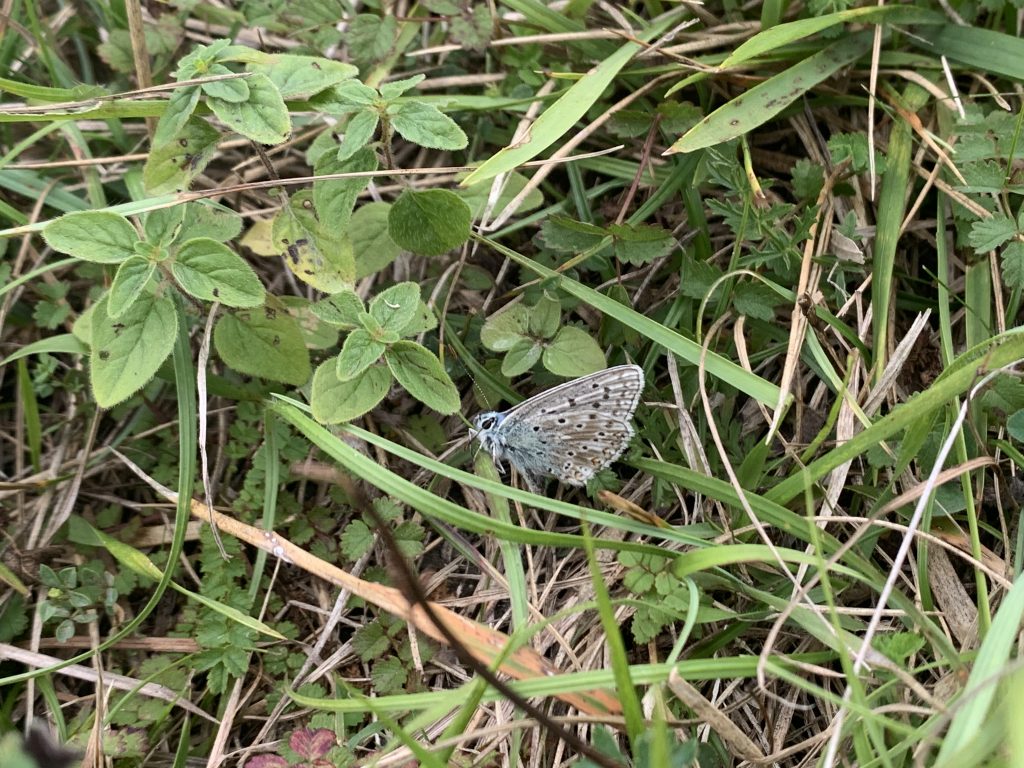 Sheltering in the grass amidst dozens of people and dogs.
Harebells and Robins Pincushions, the former an increasingly rare beauty and the latter a wild rose plants response to the activity of a tiny wasp larva. Both amazing!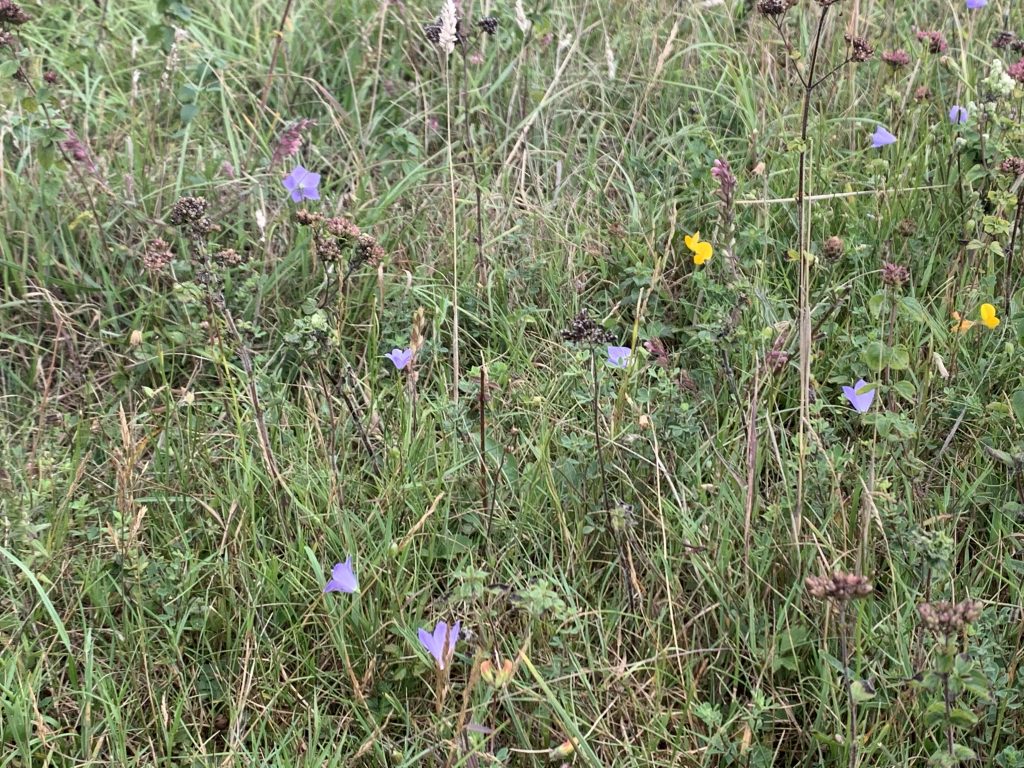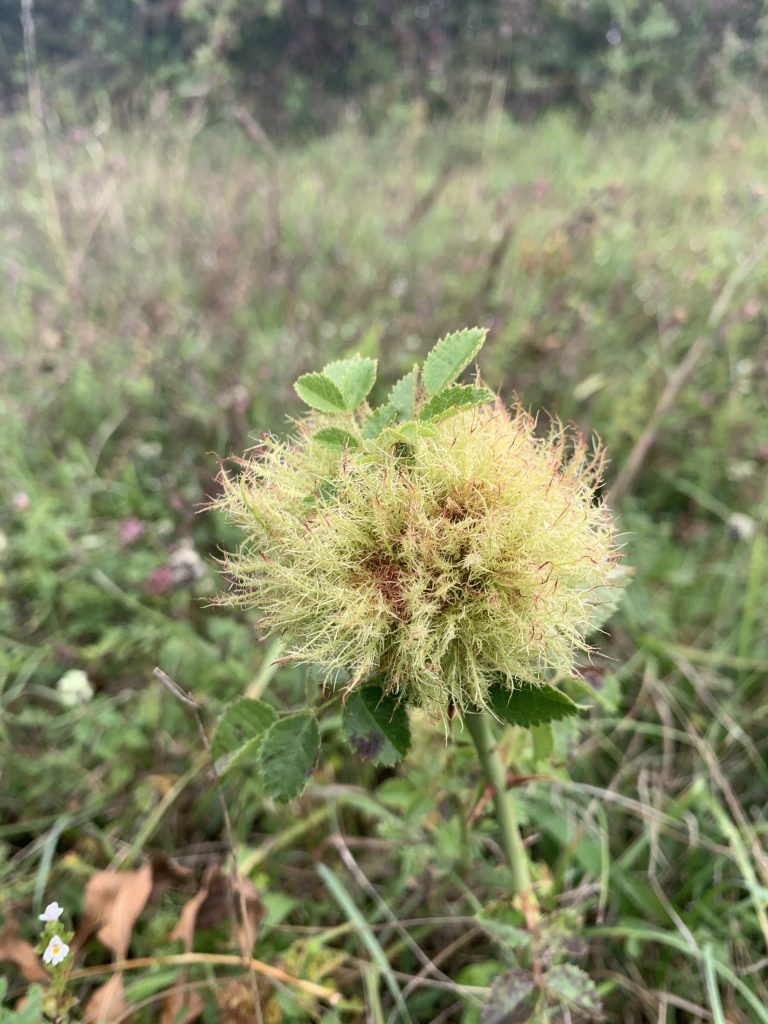 Try and remember that your actions impact not only on the wildlife but on other happy wanderers like yourself. In other words its back to behaving responsibly!
I have no idea what the cause of the rash of fires during the exceptionally hot bit of August but I do know from experience most are likely to be as a result of the carelessness or outright stupidity of a small number of people.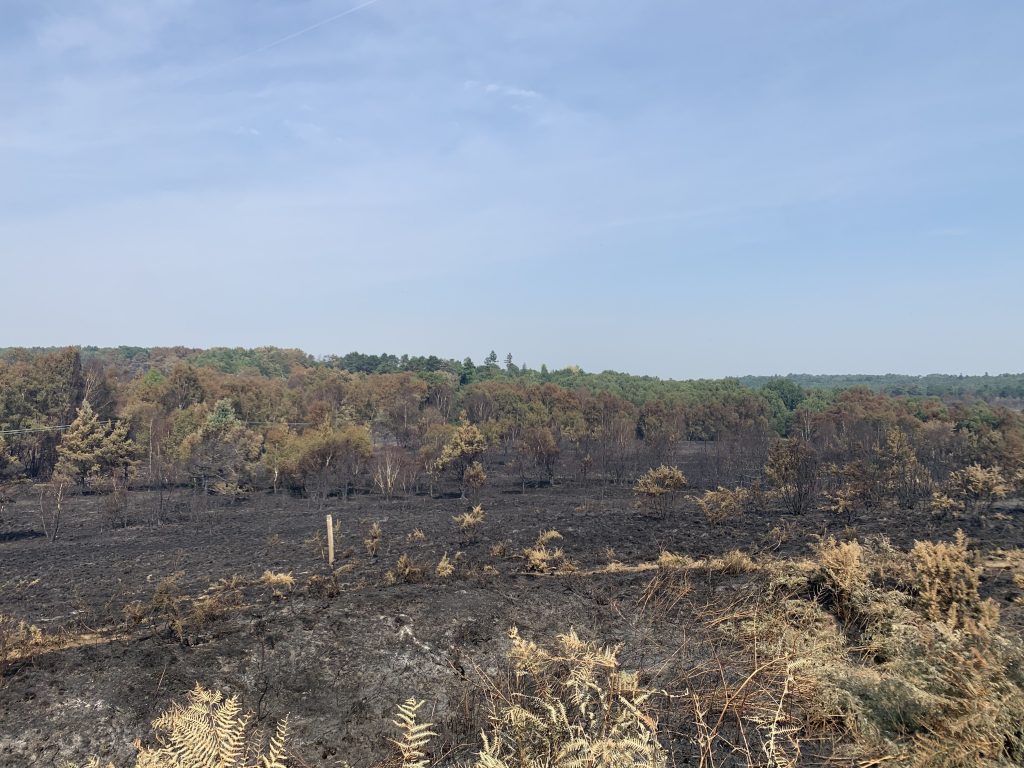 Barbecues or a casual disregard as to disposal of a cigarette butt can have devastating consequences. Does anybody actually need to be told not to light a disposable barbecue in the countryside? If you are not in a clearly marked bbq safe area then DON'T LIGHT THE BLOODY THINGS!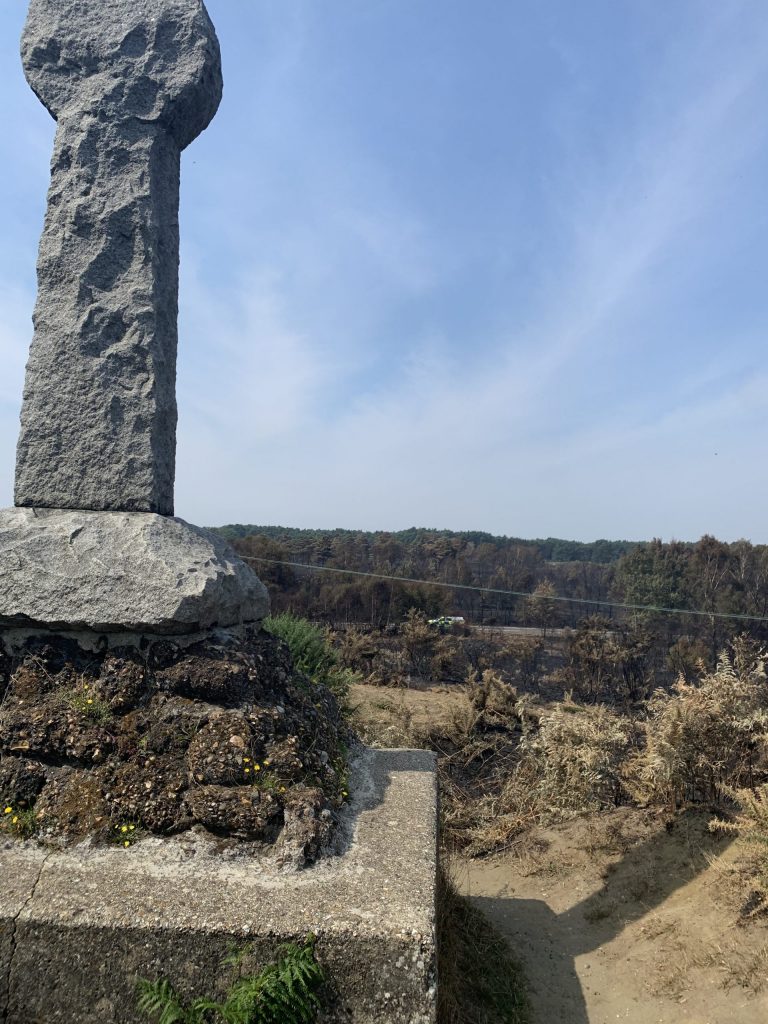 The major fire at Chobham Common was covered by the media not because of the damage to a National Nature Reserve but due to the risk of some rather nice housing. Yes, I do understand, but there had already been a big fire at Thursley National Nature Reserve and several other heathlands and a little coverage of these fires possibly relating to climate change and peoples ignorance of fire risk in the south east wouldn't have hurt.