At last we finally visited Roy and Vala at their home in Haslemere! What you cry a facebook type blog?! Not really no, more of confirmation that there are wonderful people in this world who treasure every small but wonderful encounter with the natural world around them. The garden of their home extends up a rather steep slope but has been tendered with a passion for gardening, flowers, vegetables and art then combined with a love of birds, insects and all wildlife. The results are humbling. Roy's patience and calm stillness has created a relationship with many of the birds in his garden where their instinctive fear has been overcome by the simple fact that humans can be a ready source of food. Always carry mealworms in your pocket! The fact that a Robin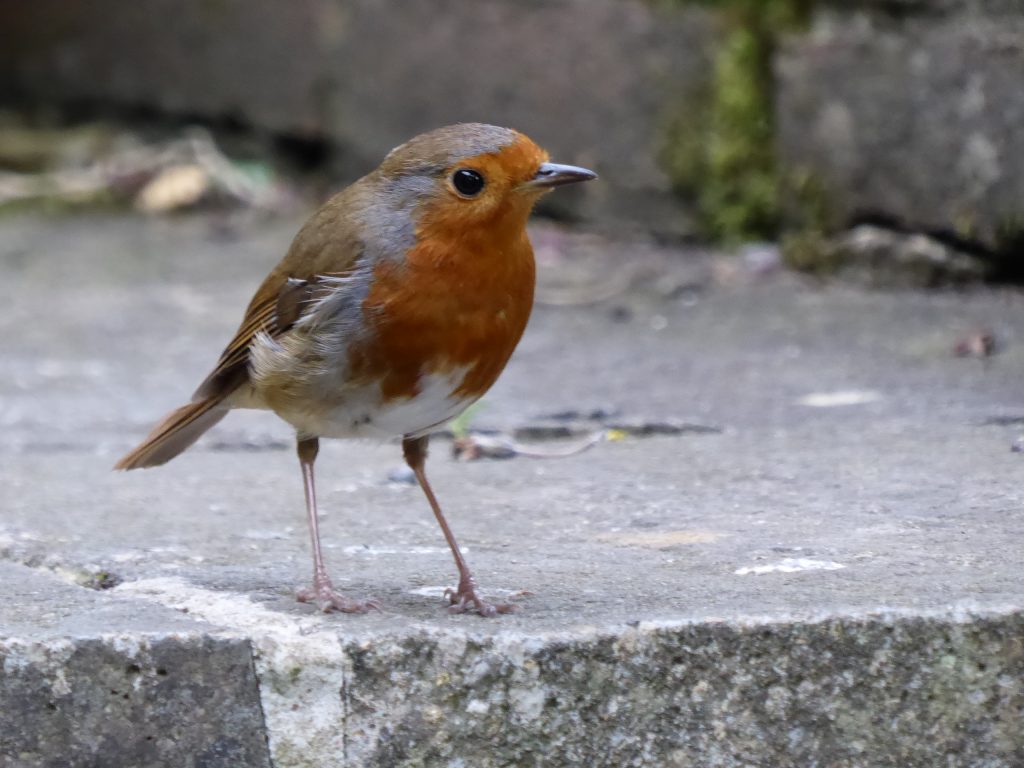 can be coerced is one thing but House Sparrows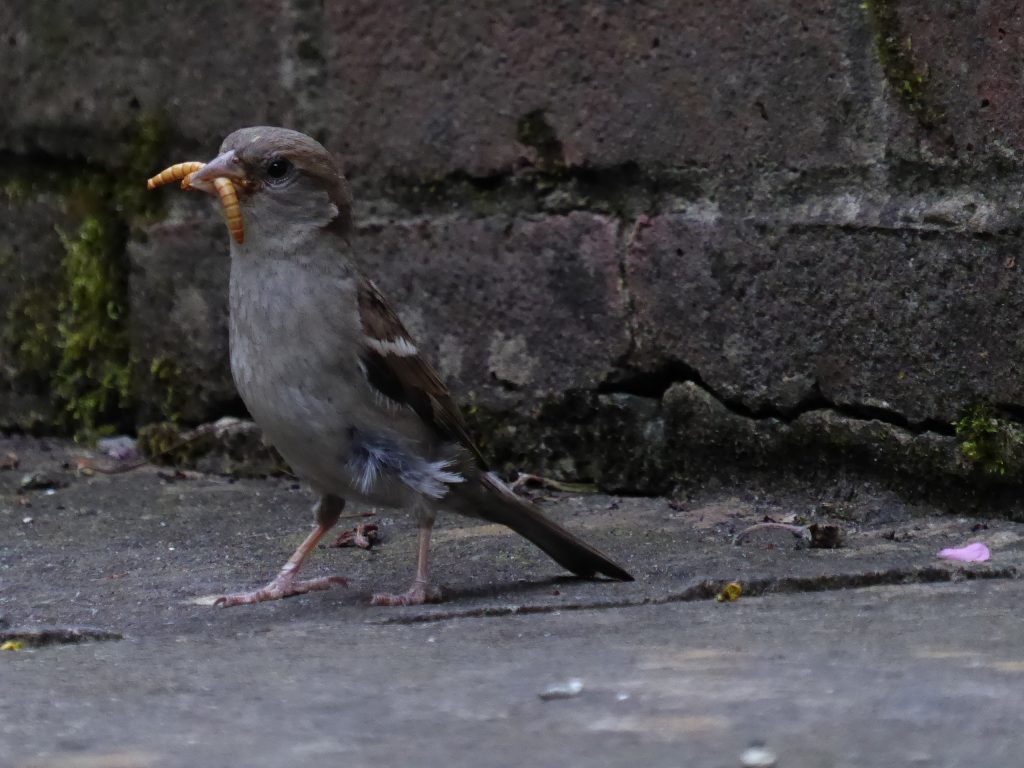 Blackbirds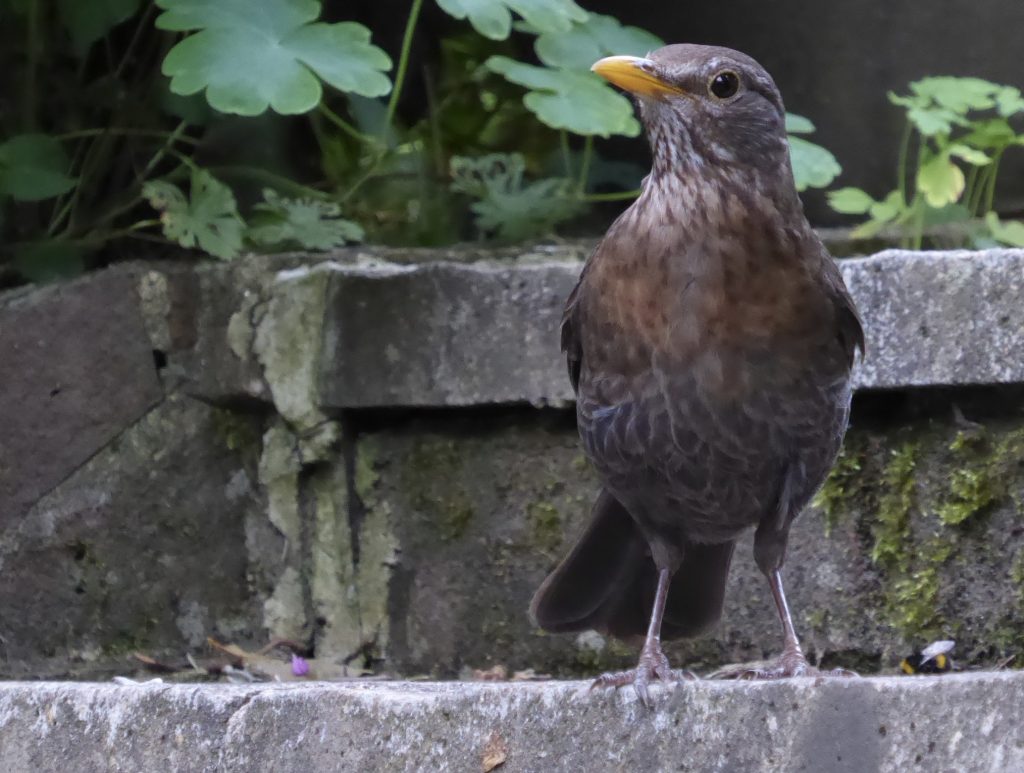 and Great tits have all come to Roy and any other calm friends is a tribute to his continual wonder of the small things in life (I suspect that actually they are really the big important things in life just a little disguised!).
Sitting within feet of feeders repeatedly visited by 2 families of Siskins was also a pretty gobsmacking experience!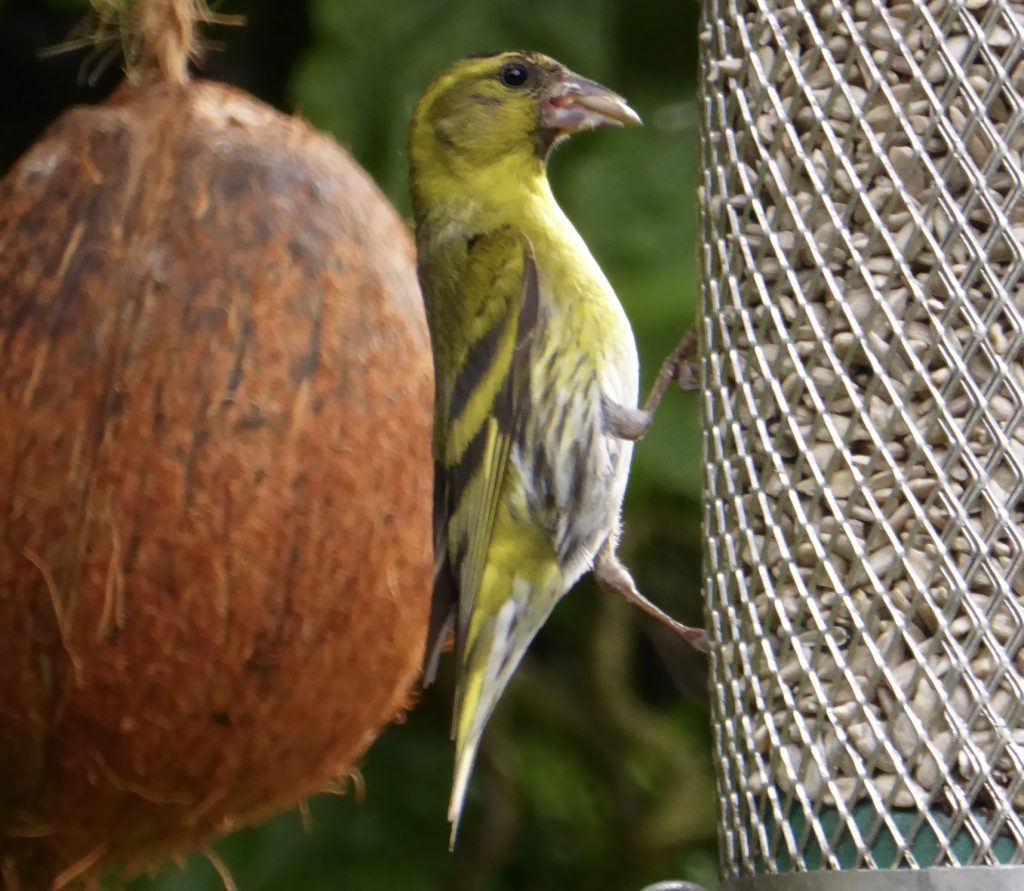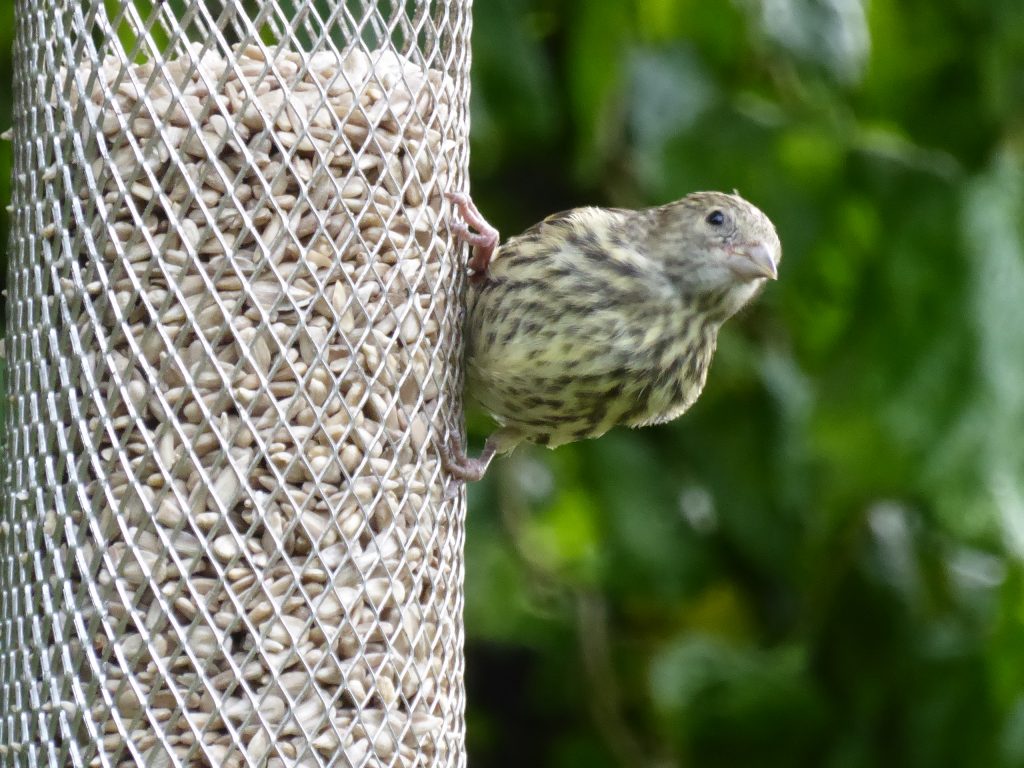 Roy has watched the Woodmice come and feed, knows where the Hedgehog is likely to sleep, observed surprising behaviour like Great tits hawking his honey bees and knocking the stings out, Blackbirds fishing for tadpoles and so much more.
Yes I would love him to share more of his knowledge and I am also hoping he will share some of his photos!