Always surprises me just how nature provides a peaceful moment of wonder when you need it, even not invited. Difficult and busy few days but "our" young doe is spending plenty of time eating round the garden. We had noticed she was enjoying any low hanging apples and accompanying leaves, surely indigestion must follow……..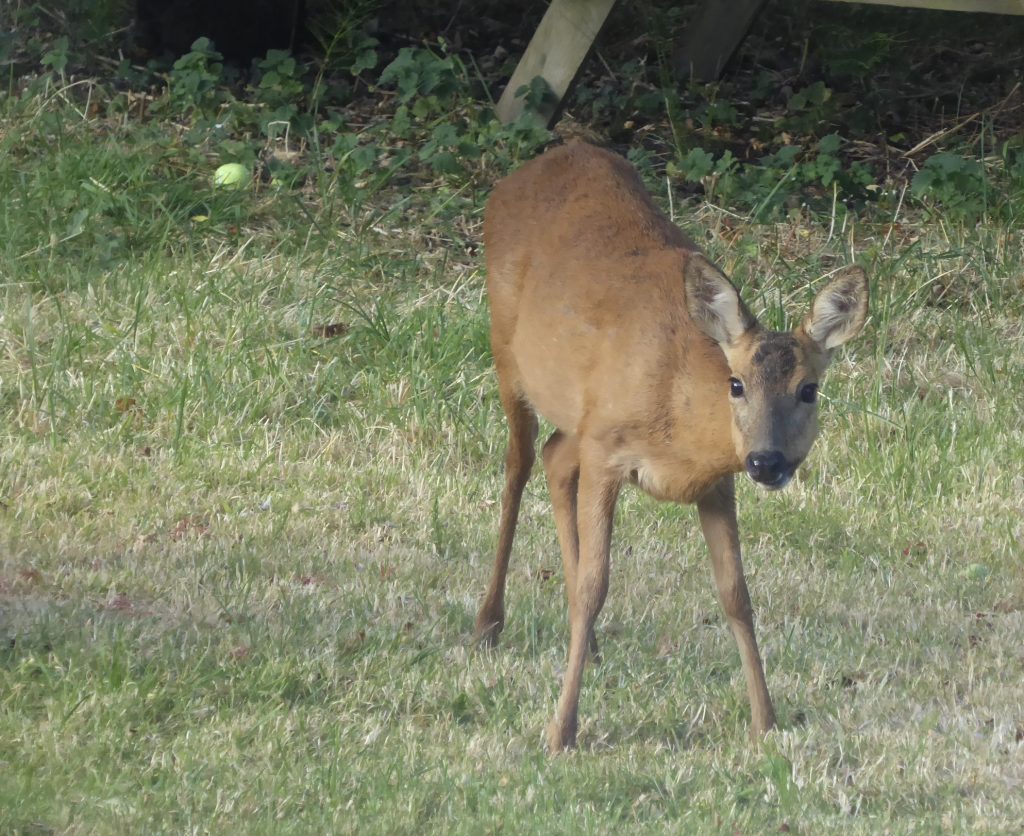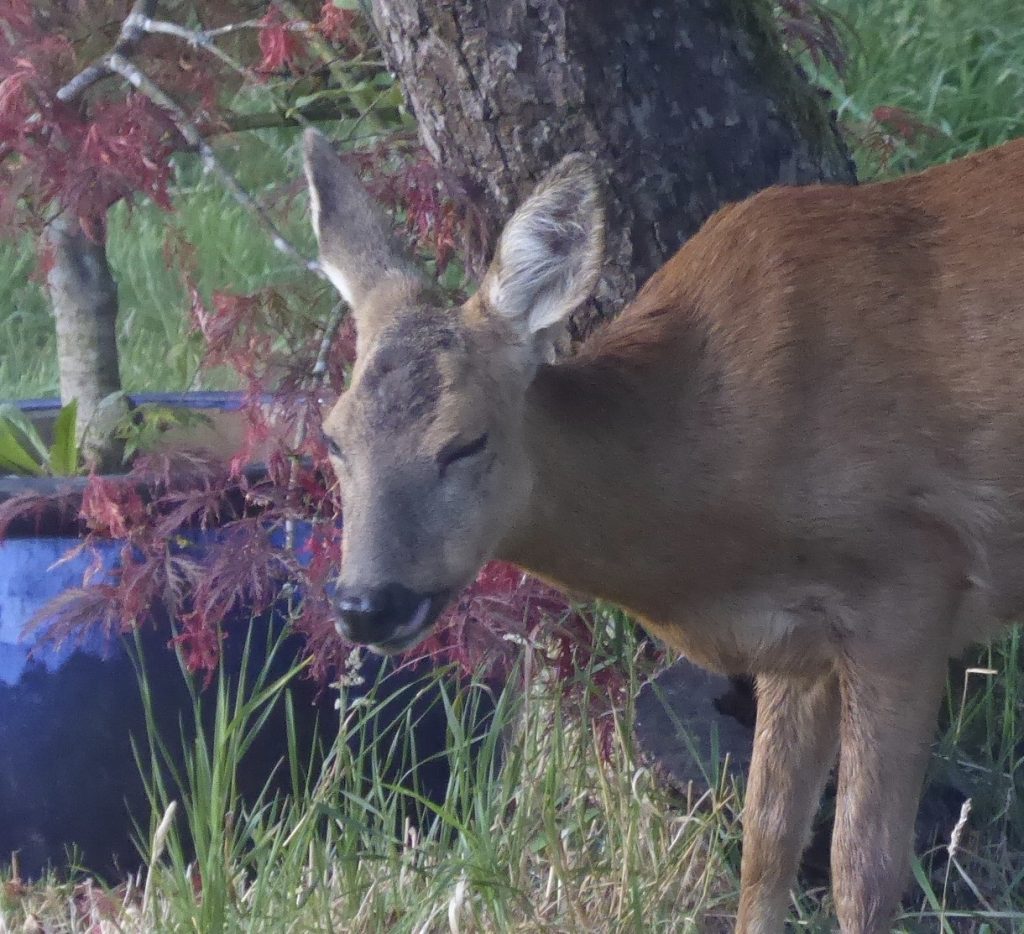 A delighted call from my wife pointed out that this week our young doe revealed that she was in fact a mum with twins. I will never tire of such encounters.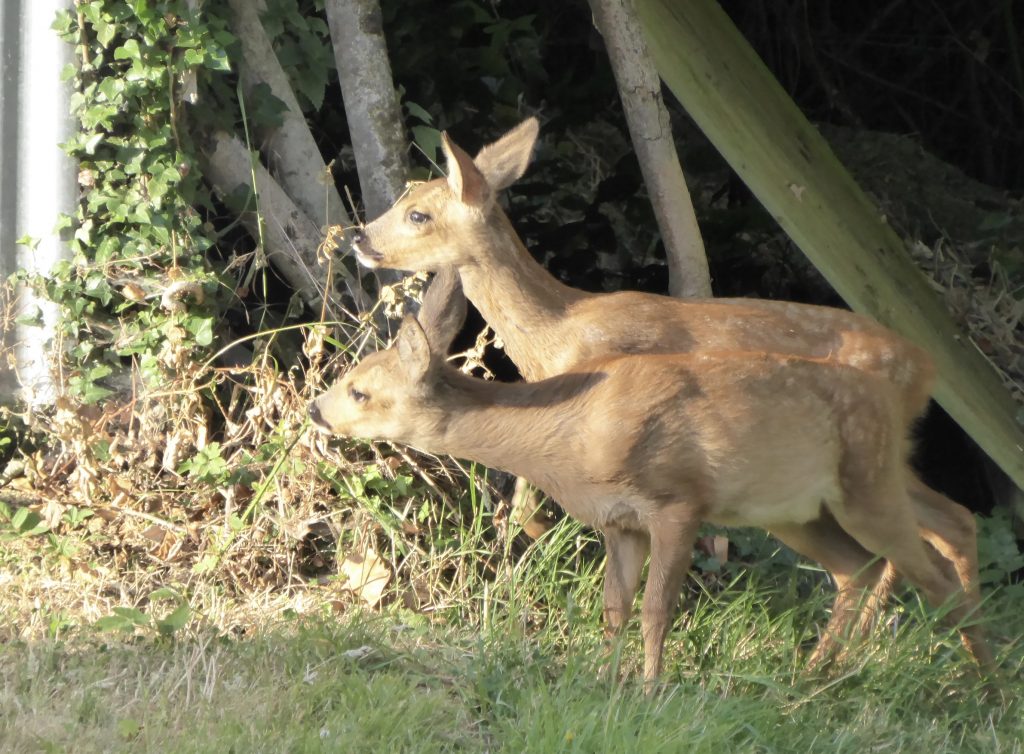 The youngsters gradually relaxed and commenced further pillaging of the garden.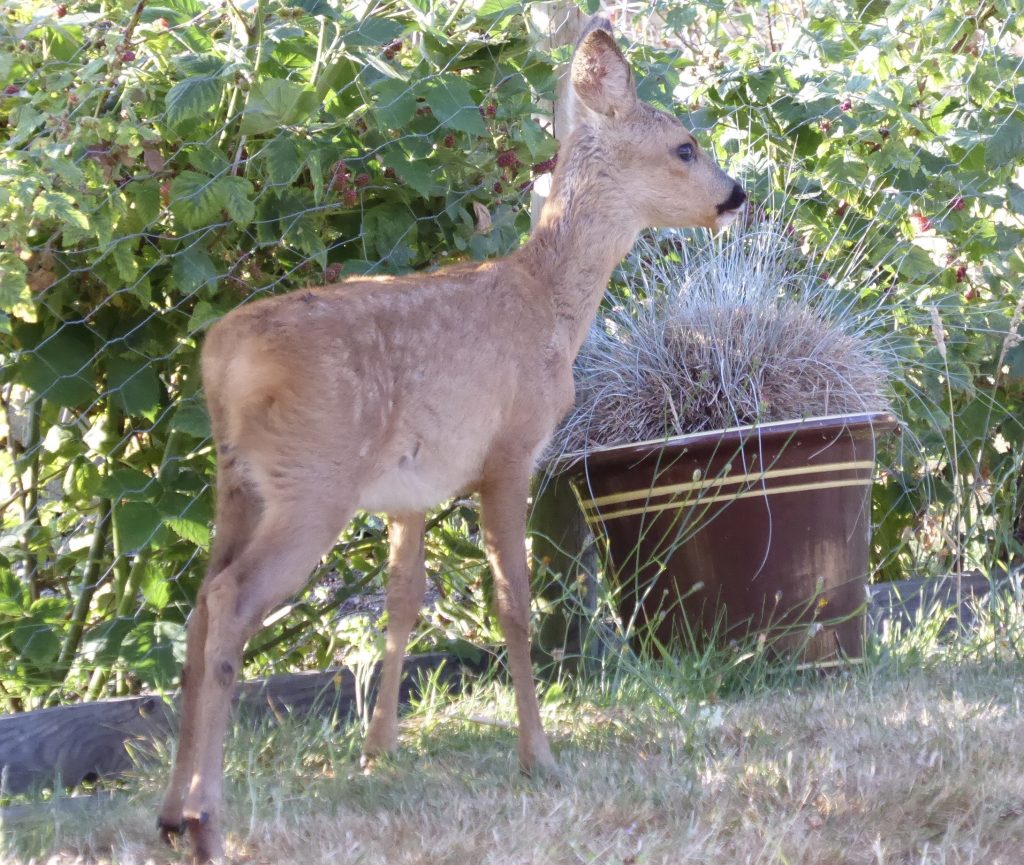 On a serious note, we all (particularly politicians) grossly underestimate the role of the natural world in maintaining our mental, let alone physical, health. Whatever the mechanism is , ecosystems services, green pound or many other ways of monetising the natural world, it still strikes me that they all obscure the basic truth; most of us ordinary folks instinctively understand the value of the natural world and accept that we should spend taxes when necessary in order to maintain and improve that natural world. We are all part of the natural world not just consumers of it.