It is easy to forget the importance of open water to wildlife particularly when you live in a landlocked county not famed for its' lakes. Most of the larger bodies of open water in Surrey are a result of human need, gravel and sand pits, or a demonstration of human vanity and the need to engineer a landscape. Whatever the origin nature has a way of exploiting water wherever it appears.
I returned to an old haunt today, Sheepwalk Lake, with a not altogether legitimate motive but more of that later!
Sheepwalk is one of a series of old gravel pits in the Thames valley to be found in the forgotten Surrey borough of Spelthorne. Forgotten as it appears as London, urban and crossed by the M3 and under the Heathrow flightpaths. Old mineral workings are one of the boroughs saving graces for wildlife.
Many of these local pits are now used for water sports but Sheepwalk is only fished as part of the Civil Service Angling Society waters. As a consequence it often attracts waterfowl during the winter looking for a bit of peace and quiet, M3 and jets-no problem!
A bracing walk round the lake reveals lots of small birds in the trees and dozens of Tufted duck, Coots and small groups of Gadwall, Gt Crested grebes and Pochard.
Even more birds on the yachting lake next door, no boats today! Same ducks but supplemented with Cormorants, Swans and lots and lots of Coots.
All the way round and a quick glimpse of blue and a Kingfisher iced the cake. Always stop and have a look at accessible open water, it will often provide bird surprises and in clear winter skies there is a harsh beauty to enjoy.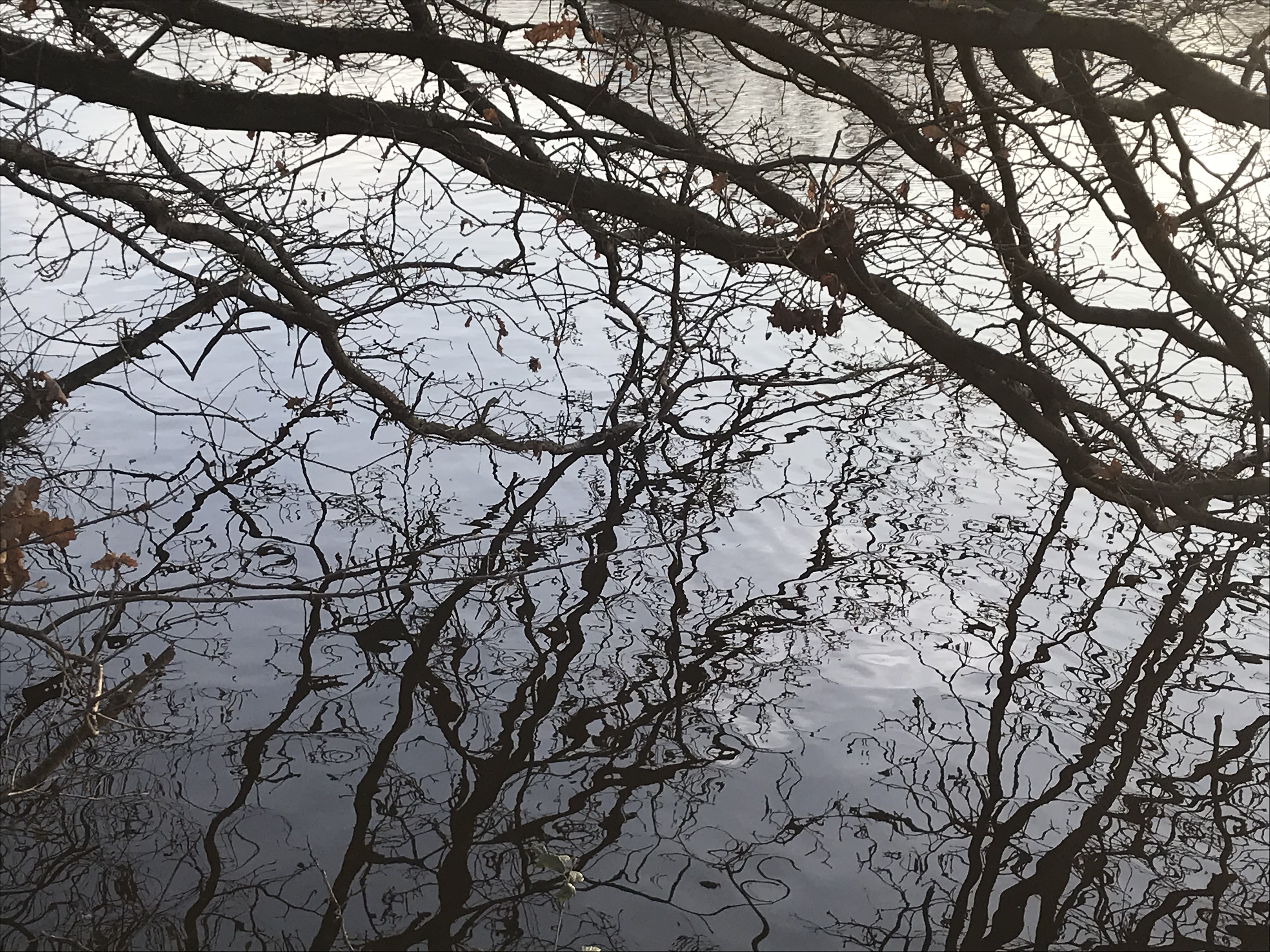 As to that alterior motive, well years ago somebody planted several contorted willow whips which I was hoping to plunder for Christmas twigs. Thing is trees grow and what were reachable scrubby saplings are now bloody great trees!