At last Francis and I managed to get out together for a walk and on a glorious day to boot!
Following my purpose of discovering hidden, secret, areas of Surrey  we parked (for free!) in the lower car park at Puttenham Common close to The Tarn lake. Have to admit that for all of my life I had called this whole series of large ponds/small lakes Cutmill and it was only double checking an ordnance survey map  that educated me as to my mistake. All five stretches of water carry separate names and the further irony is that the only one I had never walked near was indeed Cutmill Pond, part of our route!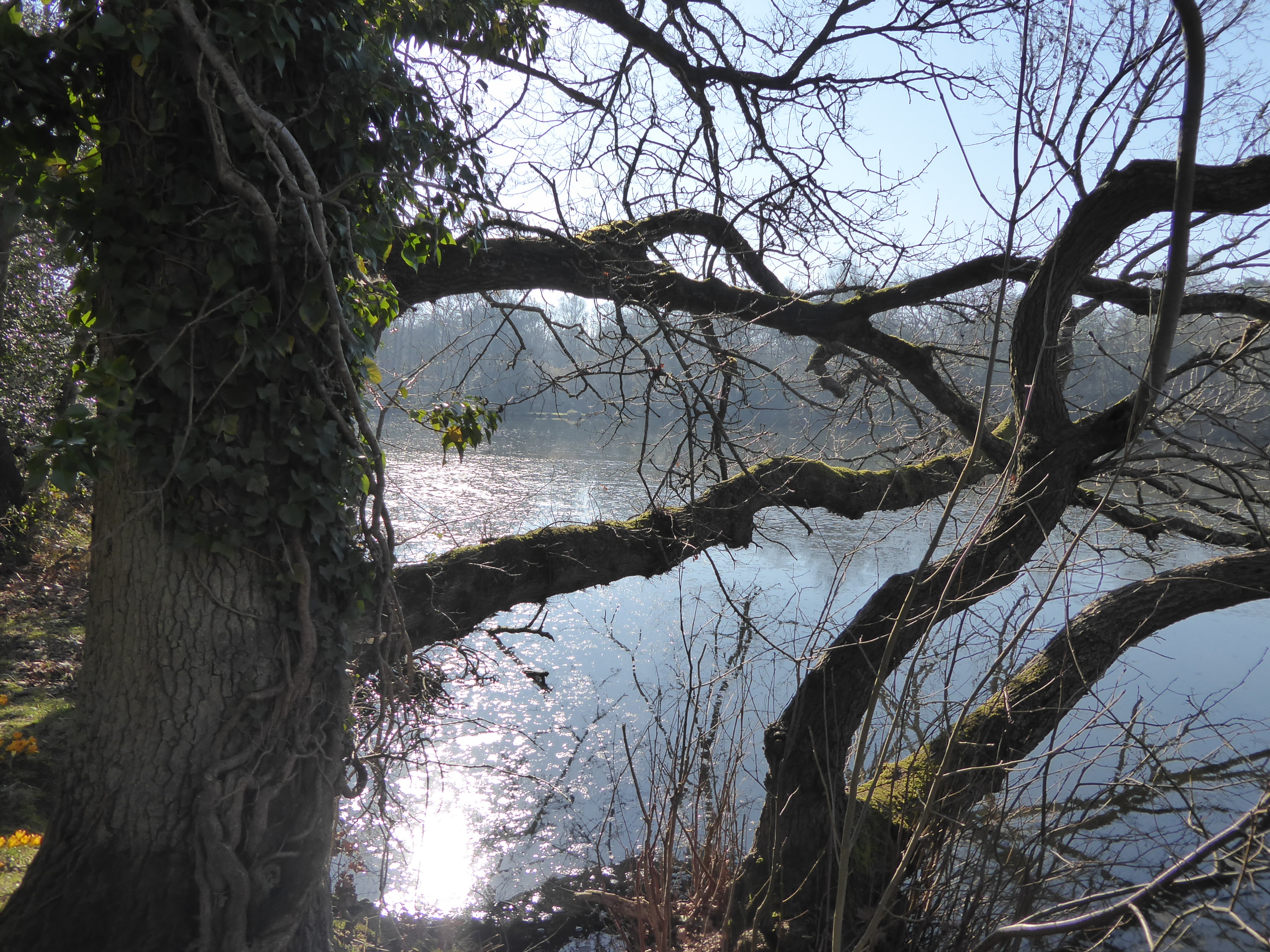 Beautiful in the February brief spring we were immediately entranced by a Goldcrest pretending to be a Treecreeper, climbing vertically up a tree. As Francis has written the warmth had encouraged birds to get a little carried away, lots of song and display which included the birds on the water.
Unusual for Surrey was a flock of 11 Goosander, the males in fresh, full on, uniform and the more subdued females paying (not much!) attention to the posturing boys.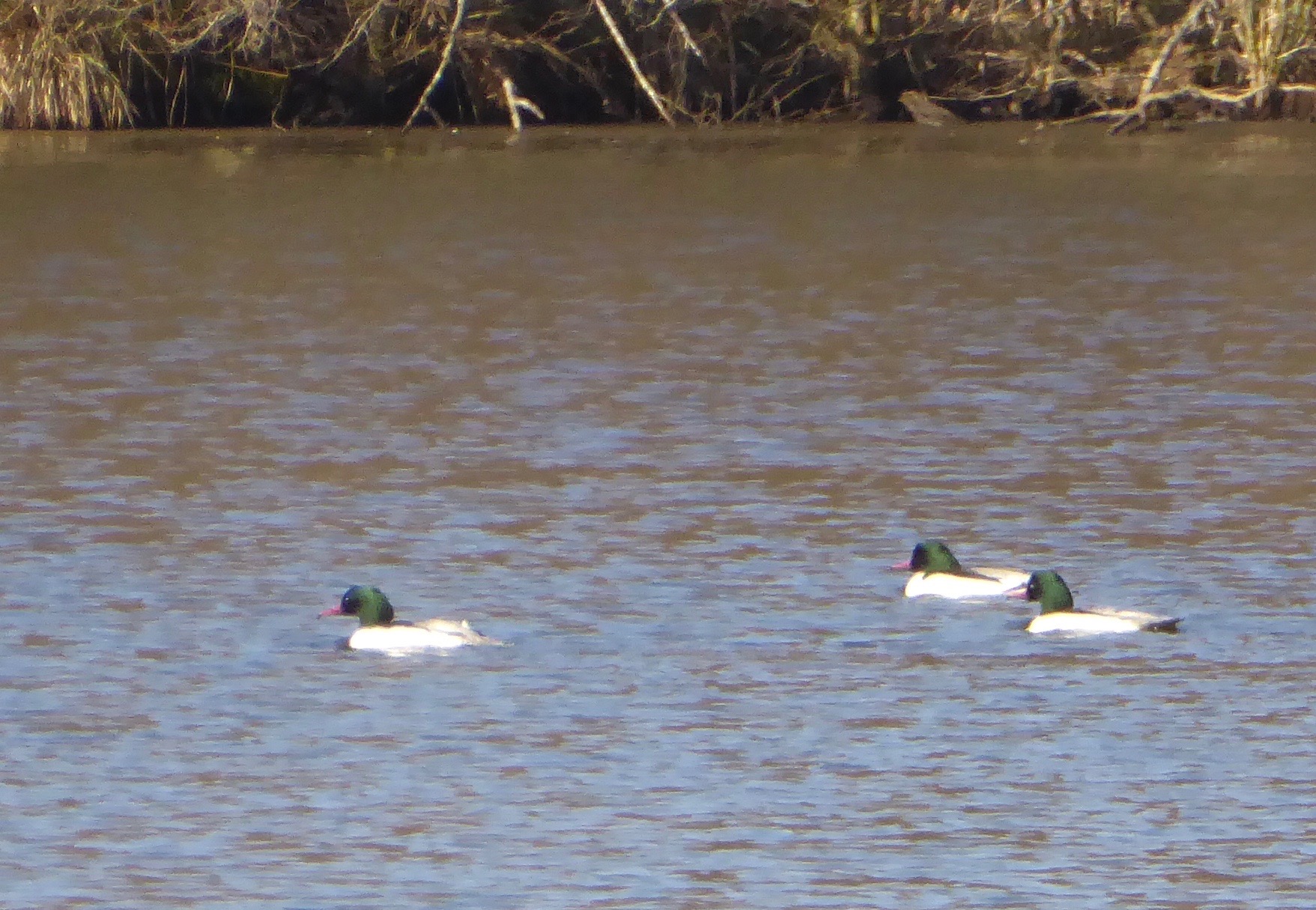 Spectacular certainly but we also caught a glimpse of a Mandarin, Tufted Duck and the ever present Mallards.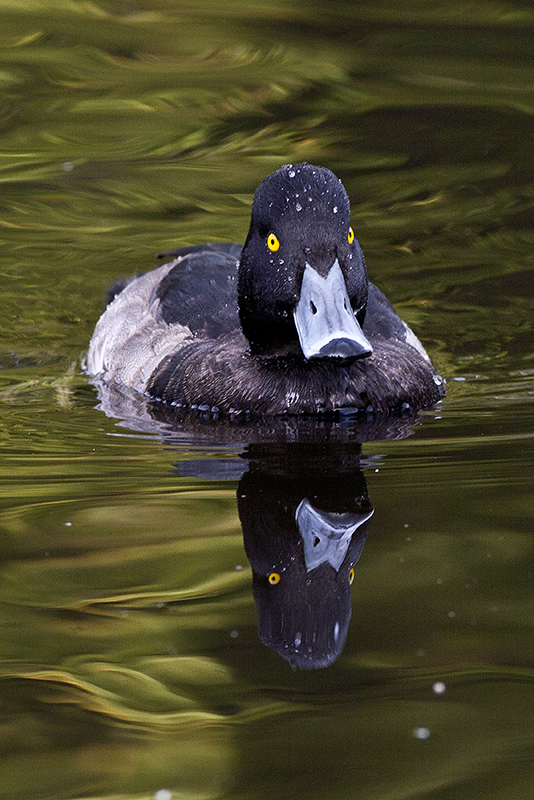 We left the water through gardens and woods where more good fortune found us in the shape of an actual Treecreeper and excitingly , for us, a pair of Marsh Tits. The latter are becoming increasingly rare in Surrey like their close cousins Willow Tits but nobody is quite sure why. Lots of speculation but no clear proof.
Walking through a new landscape is always fun and the countryside we found was really rather lovely and, in places, clearly in good shape. Well managed hedgerows, veteran trees, worked chestnut coppice, protected field trees and peace, blessed peace.
Yep, the glorious weather helped with birds and butterflies all in abundance. Four species of butterfly with Brimstones everywhere.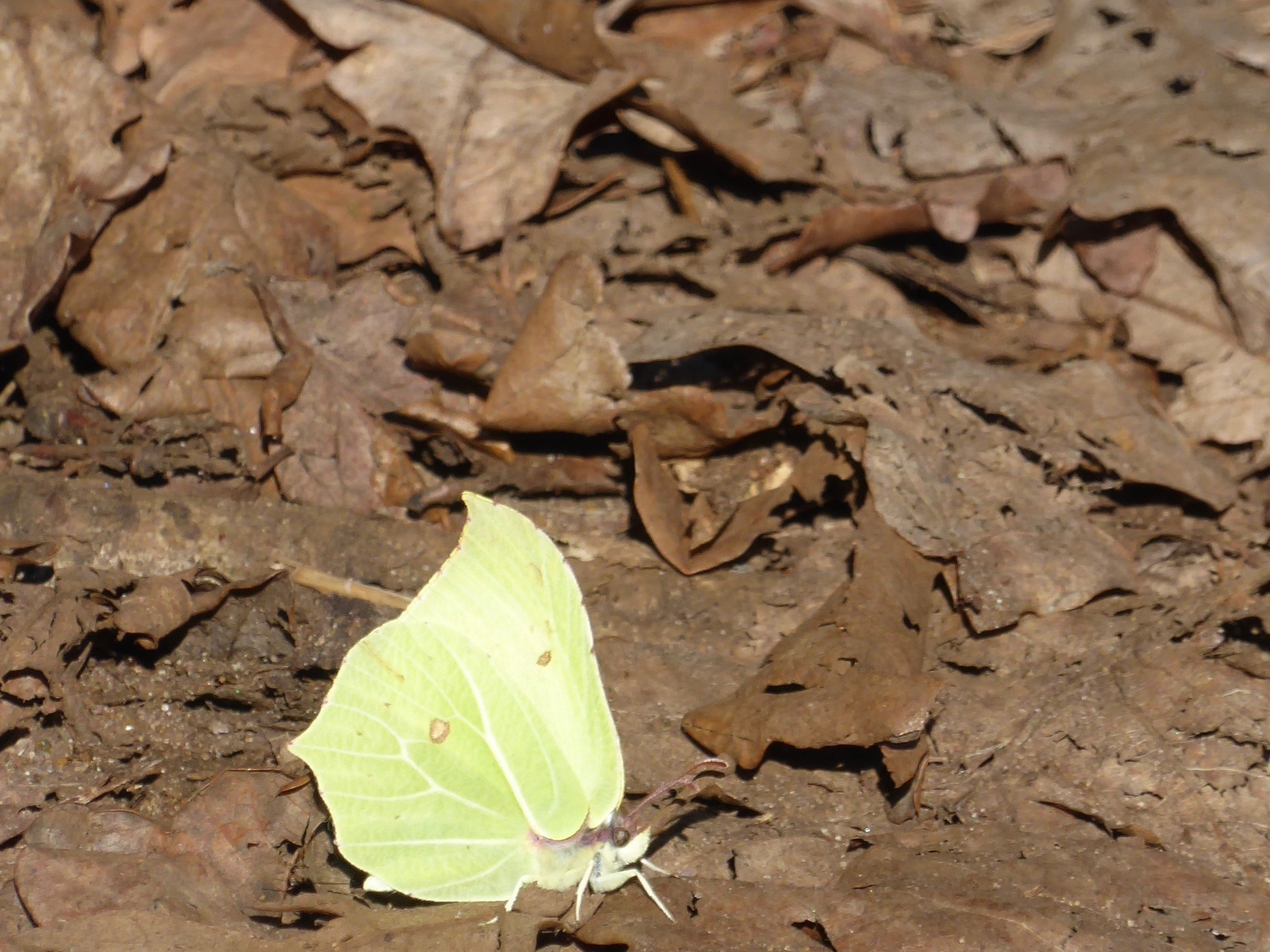 Threaded through the woods and fields were some magnificent trees.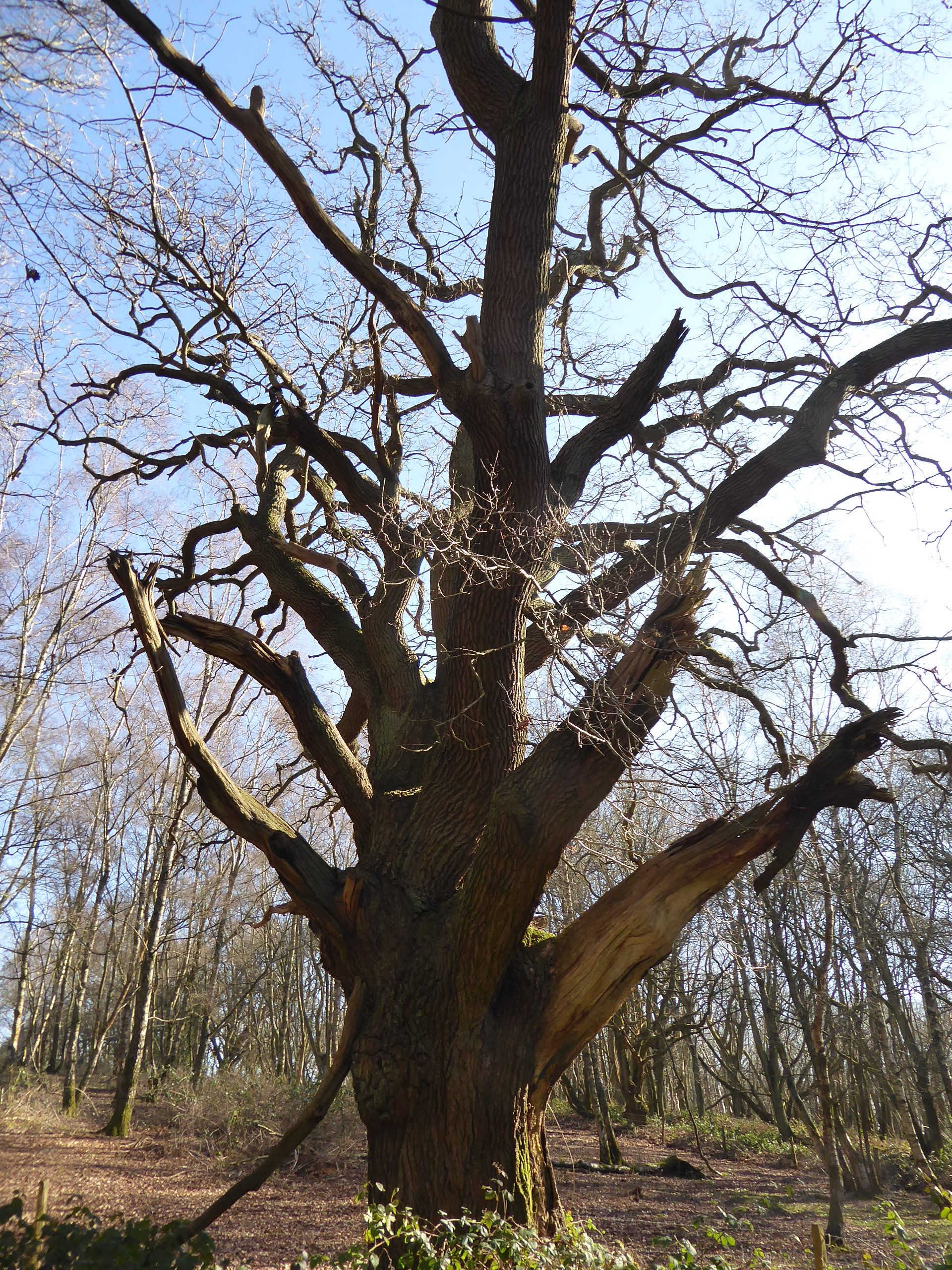 Past, soon to emerge, bluebells and out across the fields near Shackleford, lots to enjoy.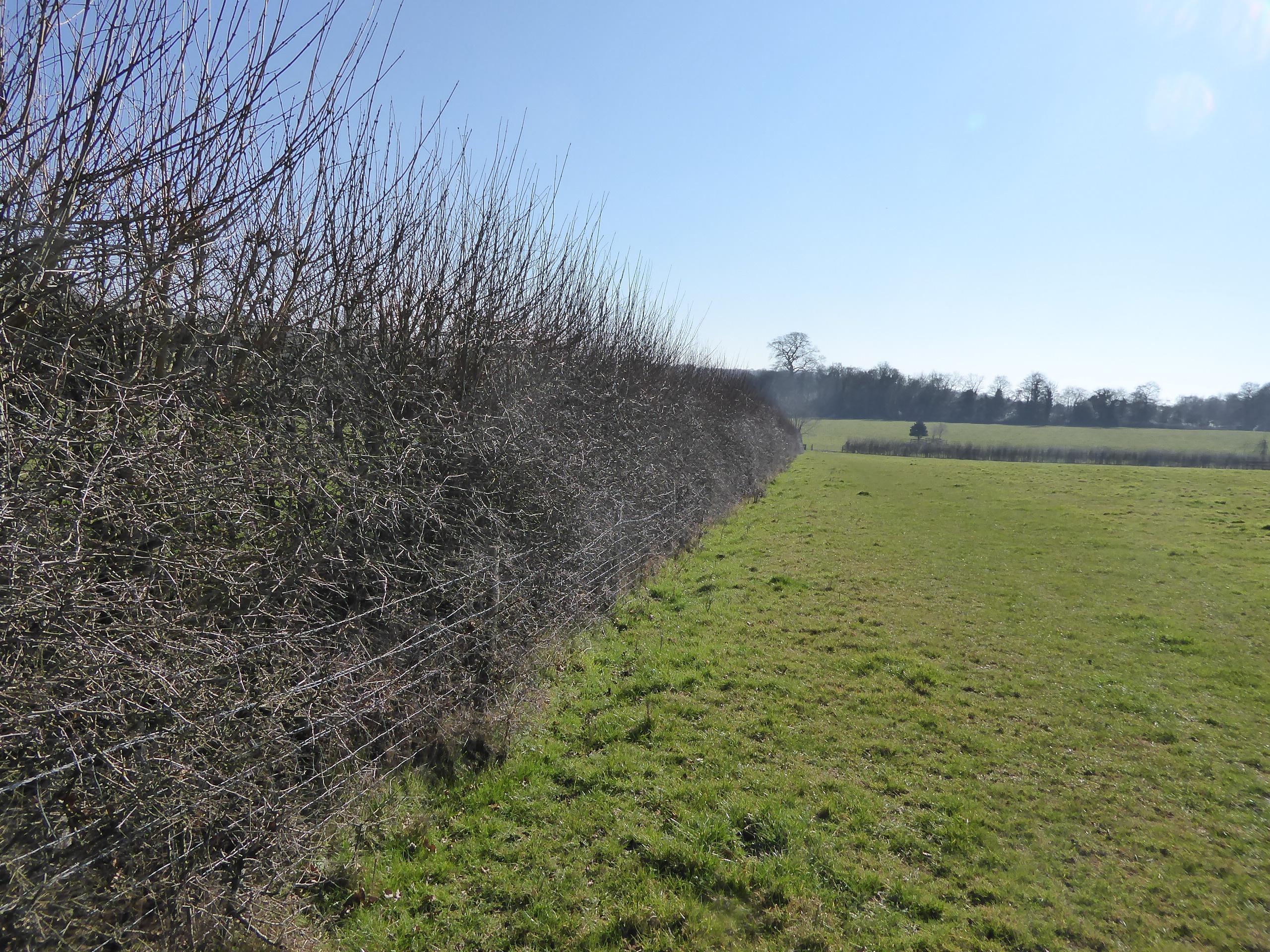 Difficult to fault, honest!
Back through the woods, past lovely wet bits with terrific stands of Alder.
Past glorious gardens and, yes houses, the walk was topped off when arriving back at Cutmill we were greeted with that flash of azure, Kingfisher. Flying over the Goosanders on the lake I am certain there was a pair but I suspect my companion wasn't convinced!
All this pleasure arising from a long look at an OS Explorer Map and finding a bit of land never walked before. The very best of peaceful fun. A walk to return to in a few weeks when spring has properly arrived.