I confess, I can tend to get overly involved with the politics of the countryside but in my defence I never lose site of the joy that the natural world brings me.
We are not entitled to use the countryside as we want, our "rights" do not give us the right to abuse it.
The last few months have reinforced that I am a lucky, a fortunate, privileged man. I live surrounded by wildlife and have some special friends with whom I am privileged to share time with. There is so much pleasure in learning from people who know "stuff" and can communicate that knowledge, whether it's my friend Adam, sharing his Richmond Park wilderness…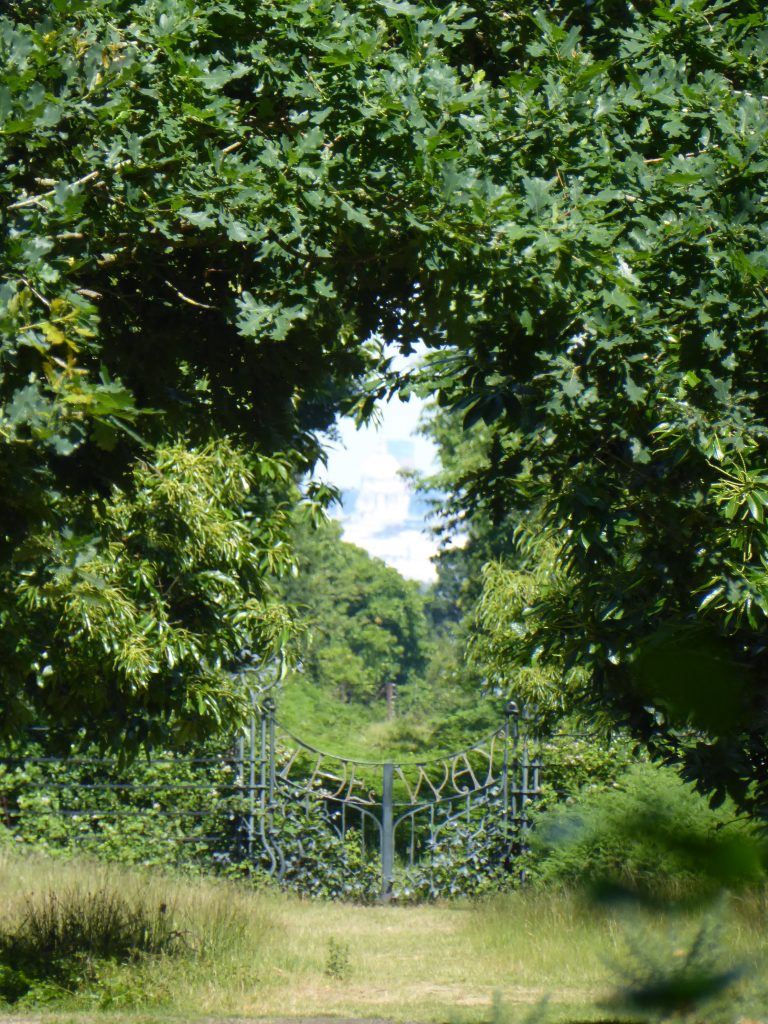 or his son Linden showing me the wildlife in his garden.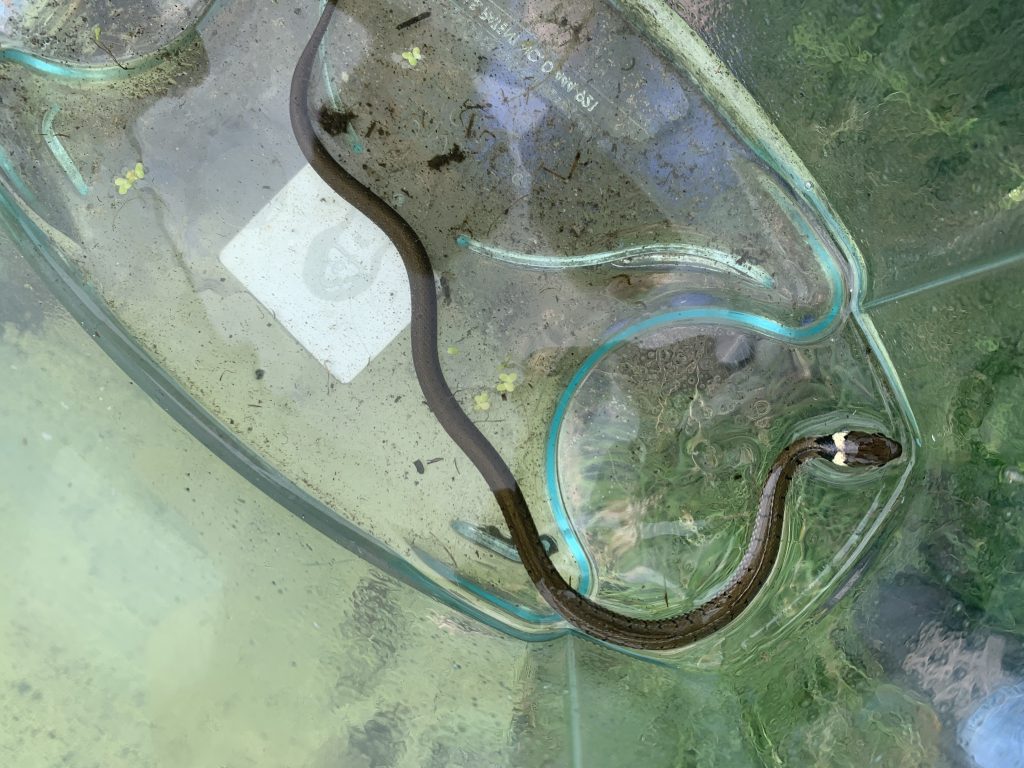 Incidentally, children can often be the best and most joyful teachers. The evident passion in Linden for all things natural, and his frankly humbling knowledge is truly inspirational. Children who catch the wildlife bug early are probably are greatest hope, if we can give them the time they richly deserve.
Sue and I have continued to walk locally often and the new discoveries just keep coming as do the unexpected connections.
More peace in the countryside has meant more visible wildlife.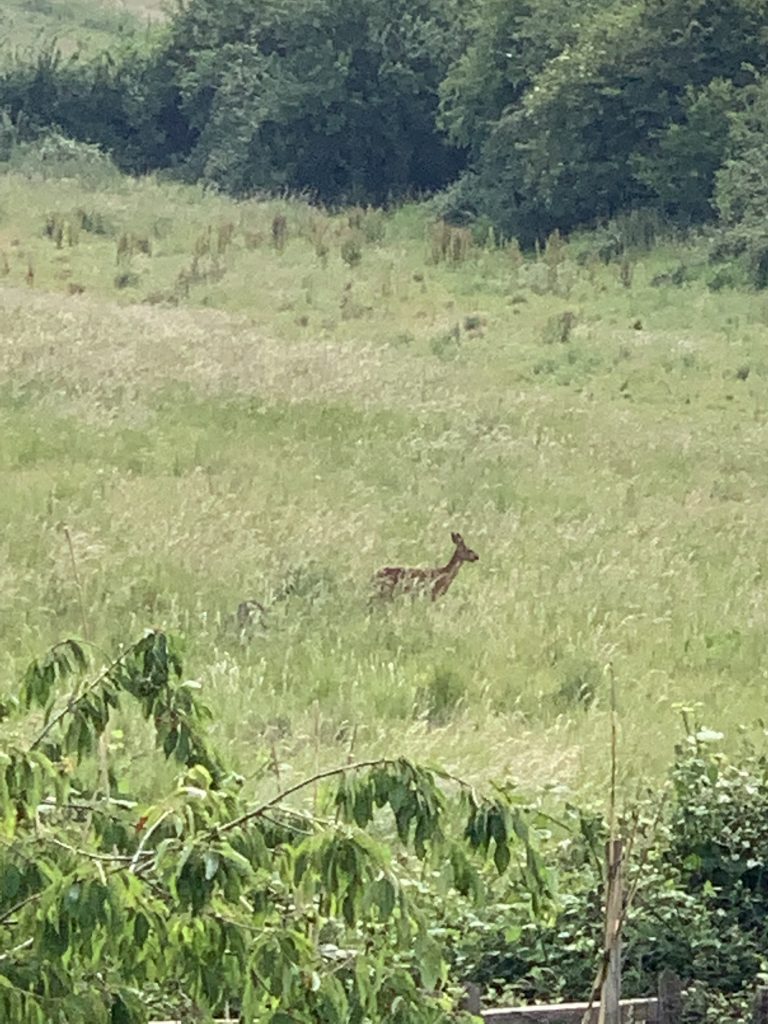 We have encountered Roe deer in many places and yes , to my wife's consternation, they have returned to the garden! Lily flowers and now anemonies have been neatly munched. The stag has rediscovered sour apples.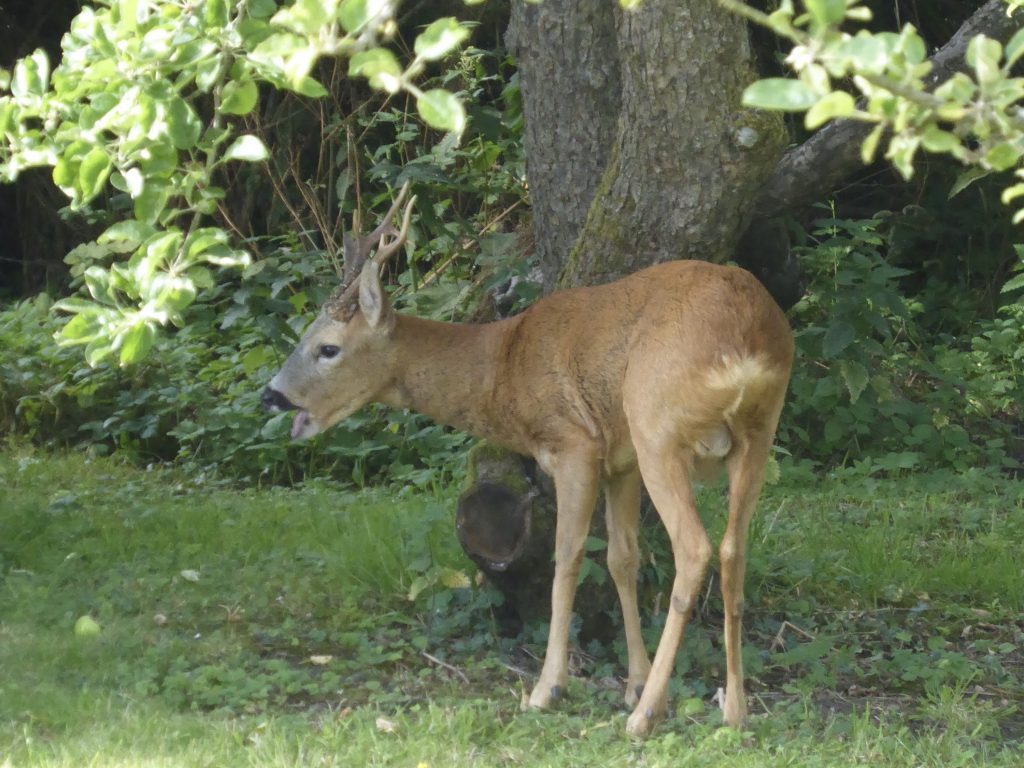 Walking local paths has revealed new pleasures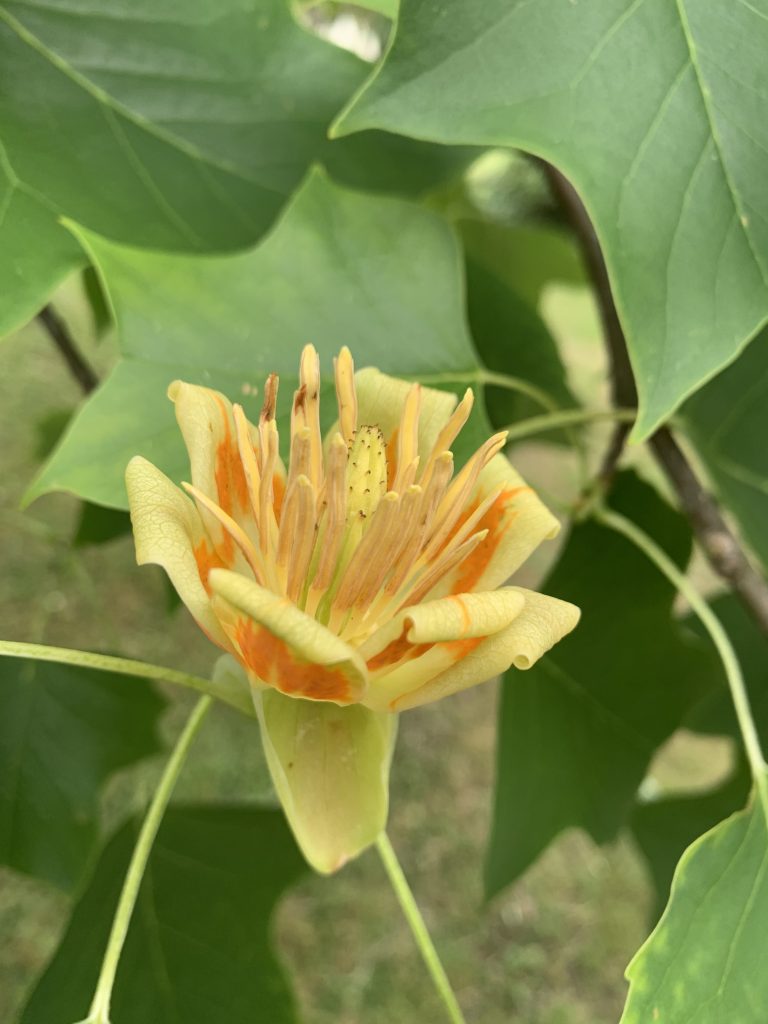 and striking connections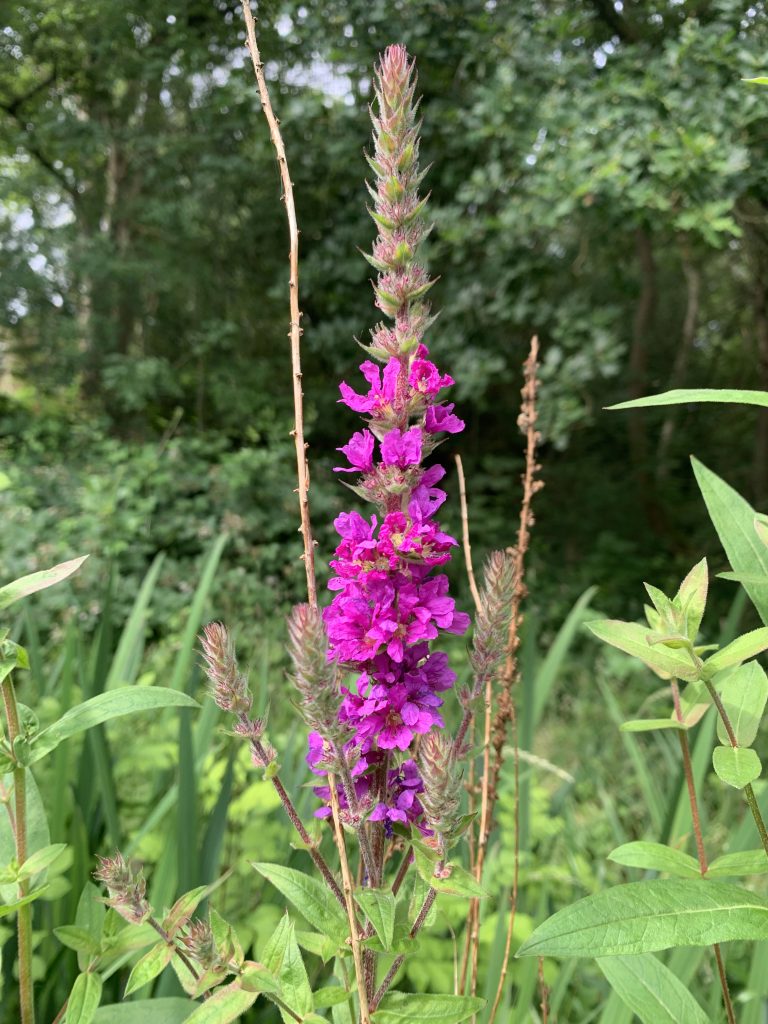 In a tiny glade next to housing or more predictably along the Wey navigation.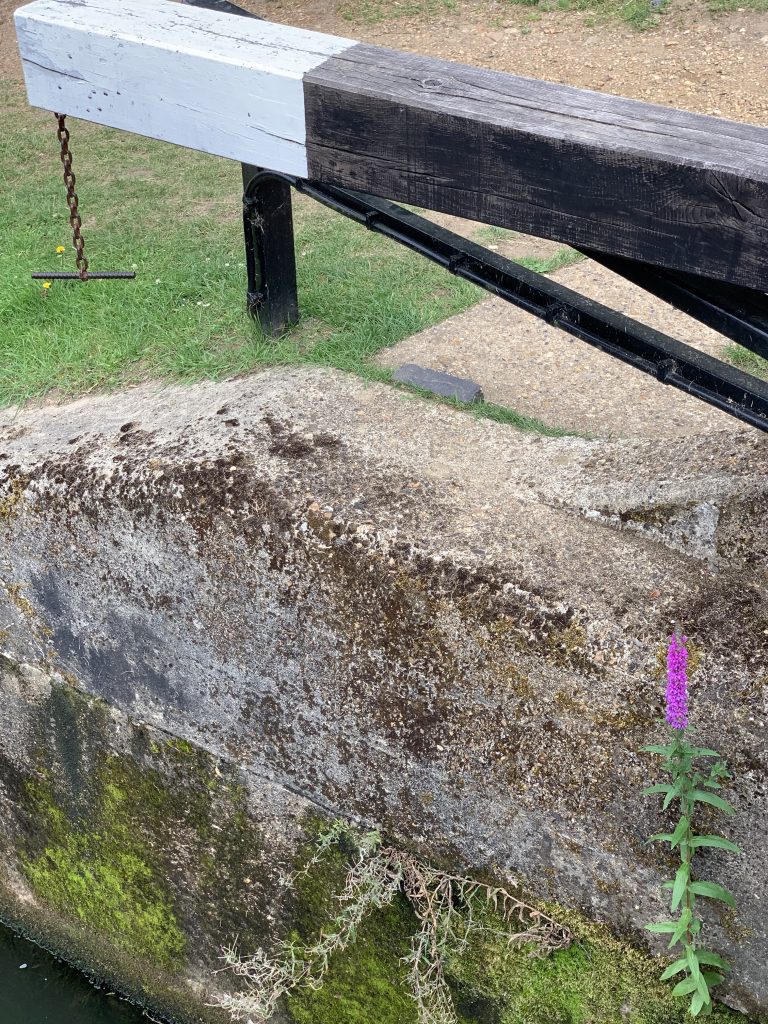 The river and navigation have proved a regular joy, always something new or surprising. Countless times we have walked near Triggs lock but the last 2 visits we have seen Kingfishers which is another bird that grabs everybody's attention. We witnessed a heron fall in the river catching fish, having, we think, forgotten that he was on a raised bank! Didn't let go of the fish but lost all elegance climbing back out.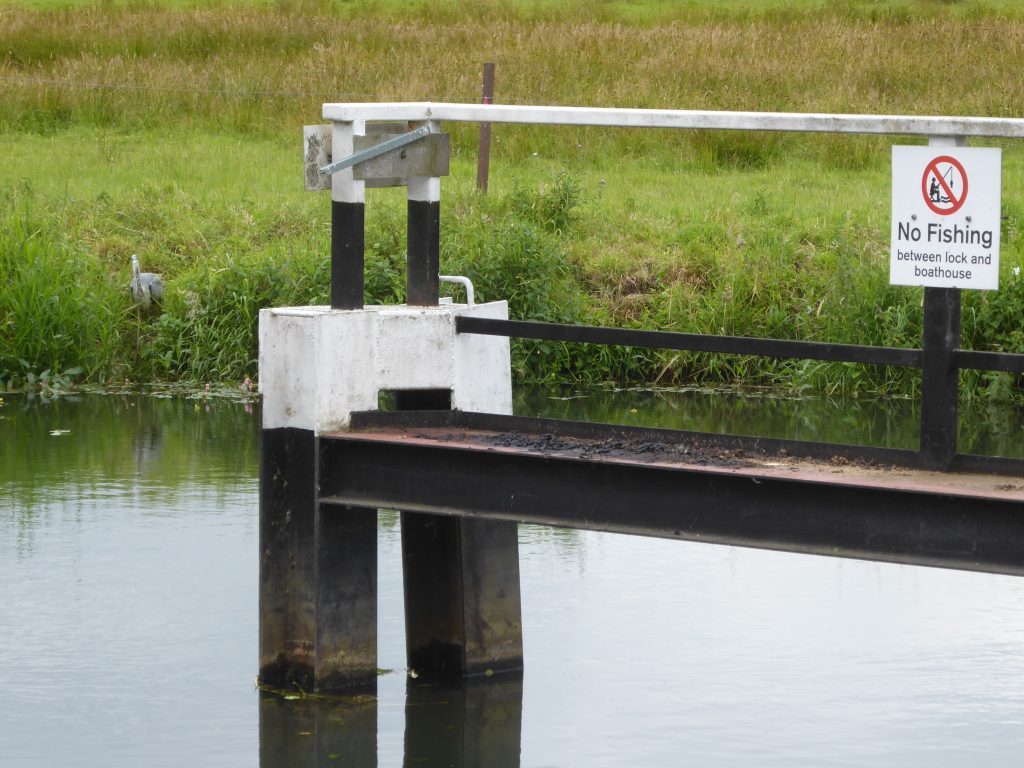 And not only first Kingfisher along "our stretch" but this discrete surprise
Walking paths new to me across Stringers Common provided confirmation that wildlife will hold on in the tiniest of areas which at first glance look devoid of anything interesting. Next to housing and in urgent need of just a little management are a number of tiny glades.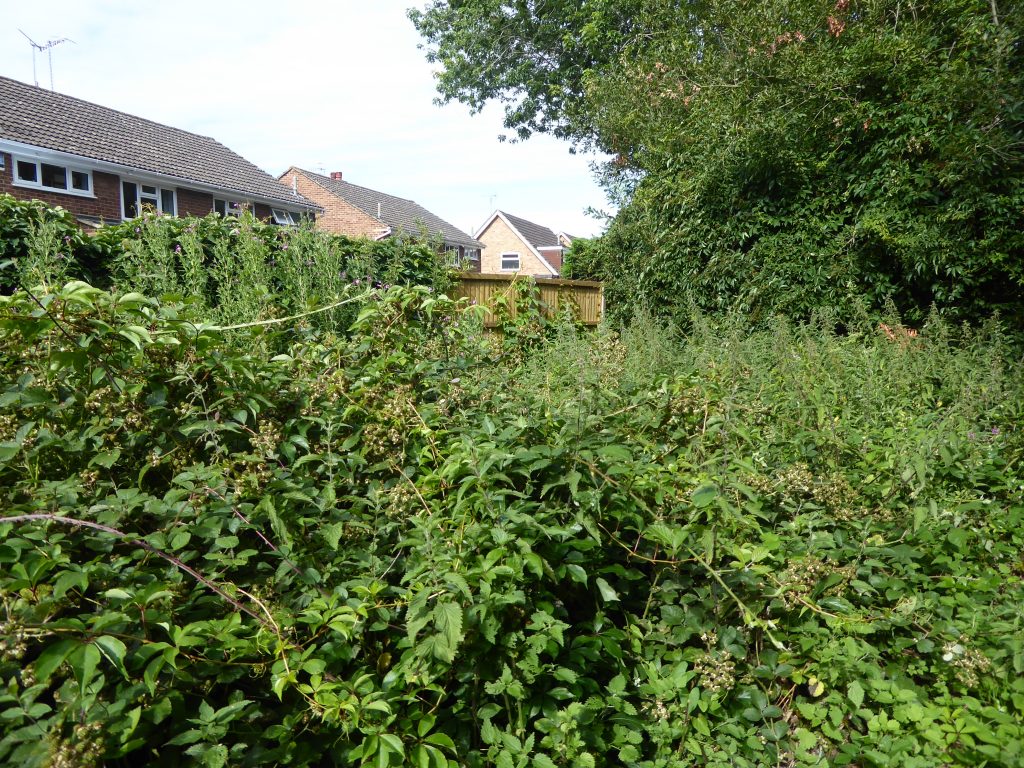 In the midst of these are just enough of the right plants for some stunning butterflies.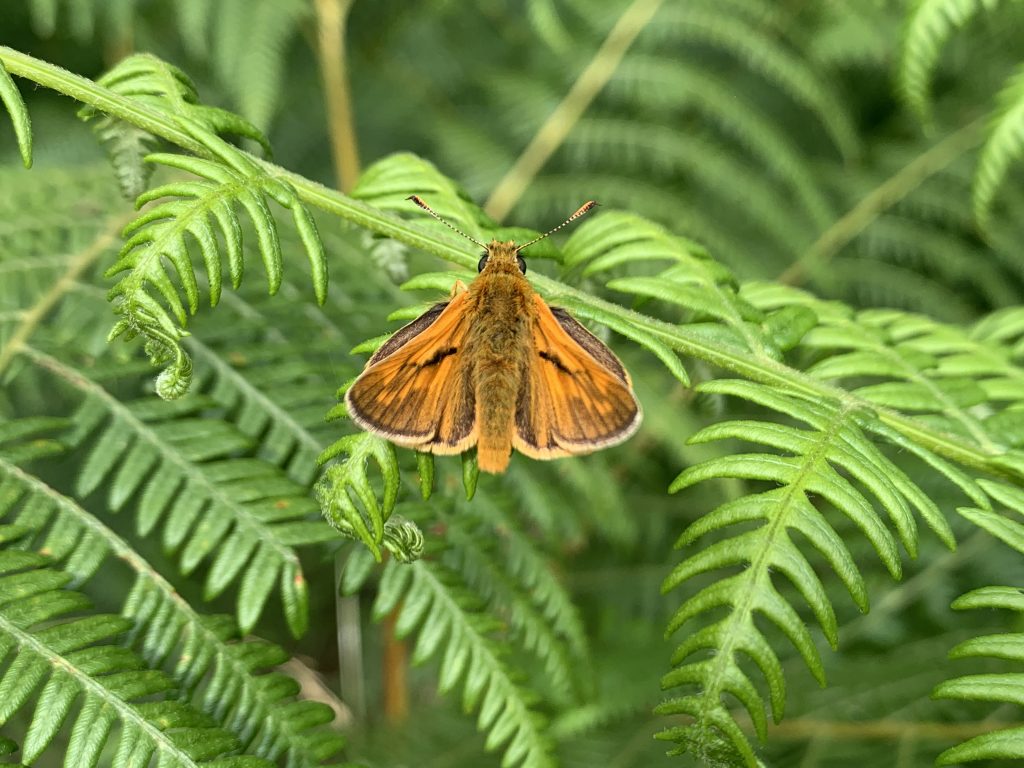 I was truly gobsmacked to find…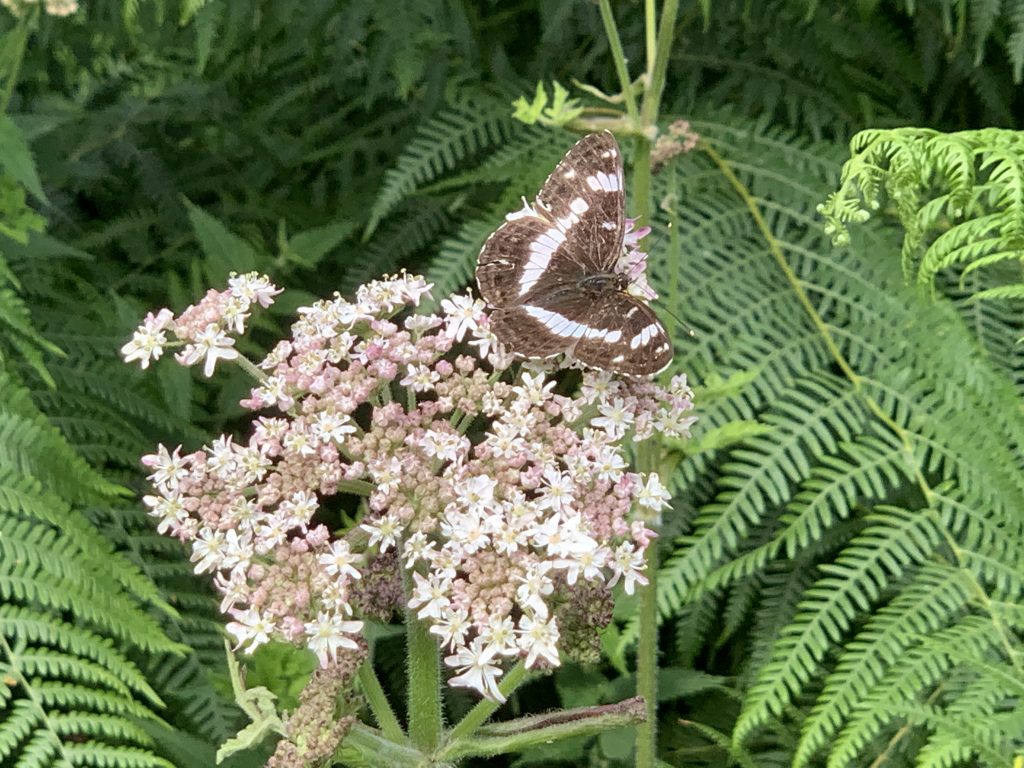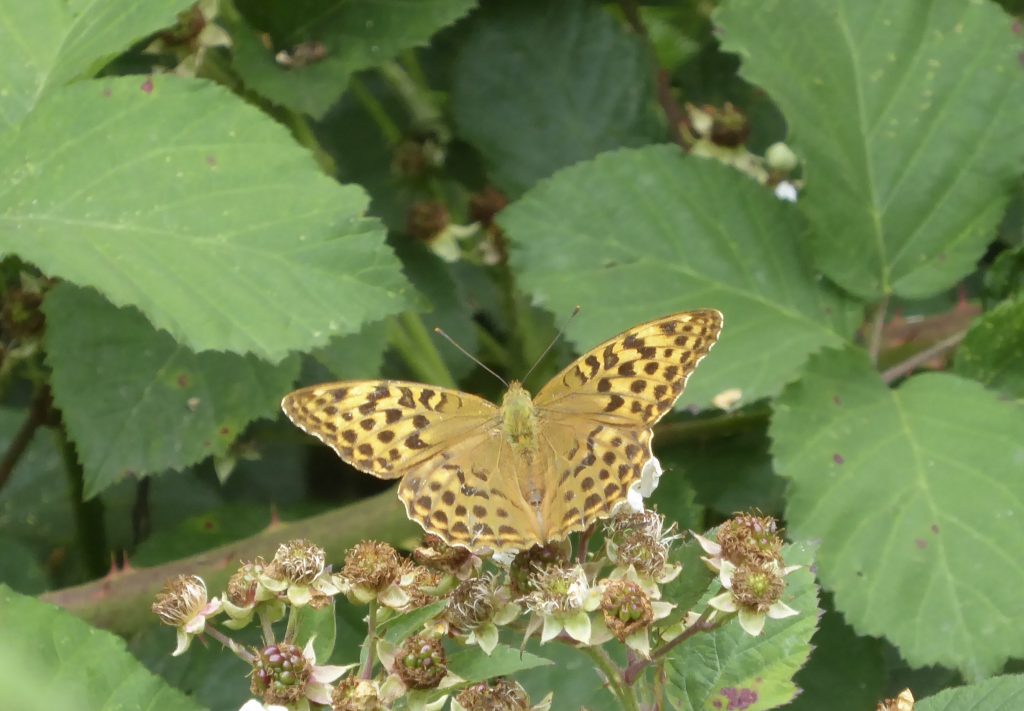 Trouble is my mind then spins off in to all directions, how could you get locals involved? Could you persuade the Parish council to take some responsibility from Surrey County Council? Another challenge for another day.
Further encouragement to get out locally.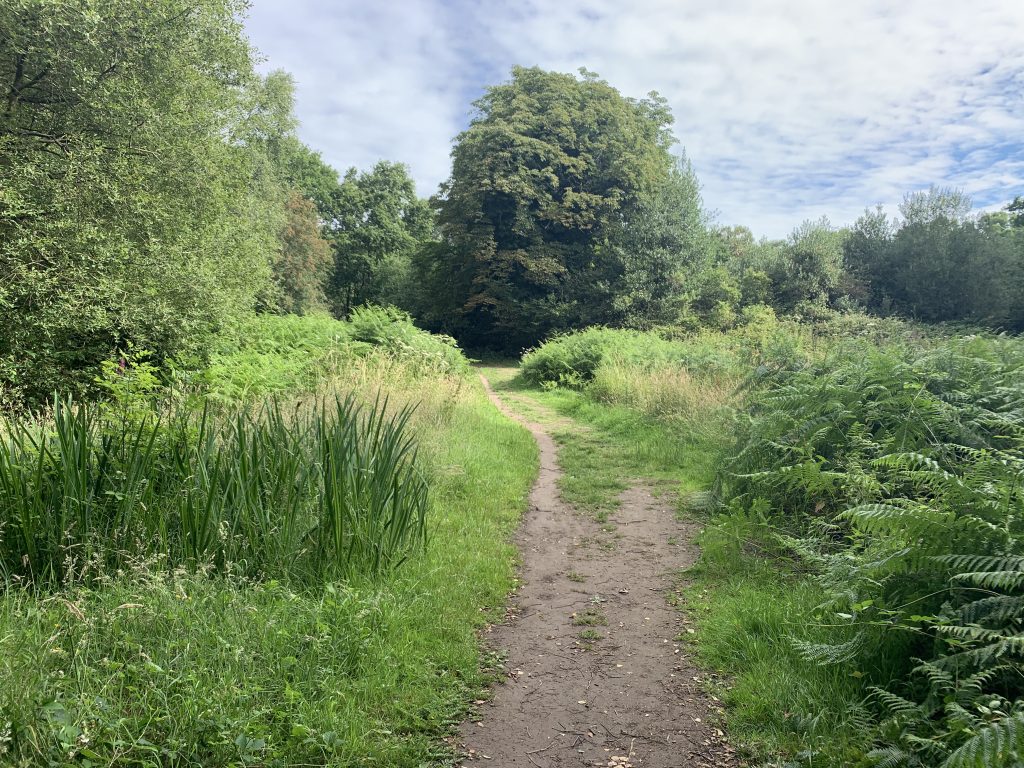 Spending much more time in the garden as  summer arrived and the birds got quieter I much greater understood why. Many adult birds are beginning to moult but all birds old and young are concentrating on food. Hempstead's garden has been alive with family groups, everything from tits, finches and sparrows on the feeders to young Blackcaps, Robins and Blackbirds pillaging the soft fruit. Young Jackdaws and Crows have entertained with a constant cackle nagging for more food, despite being clearly big enough to feed themselves. The lawn has also been the local health clinic, providing ants and sunshine for pest control.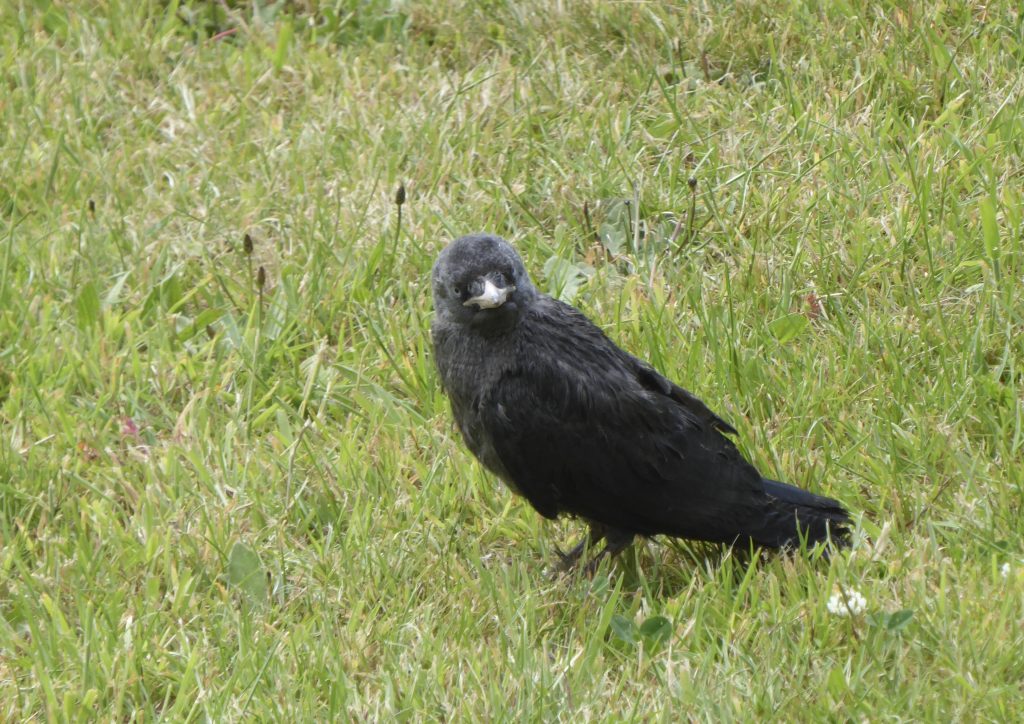 The lawn and ants have also provided food for a couple of old favourites and a novel copy cat.
Green Woodpeckers are well known for feeding on ants and here they can spend hours hopping and using their powerful beak and amazing tongue.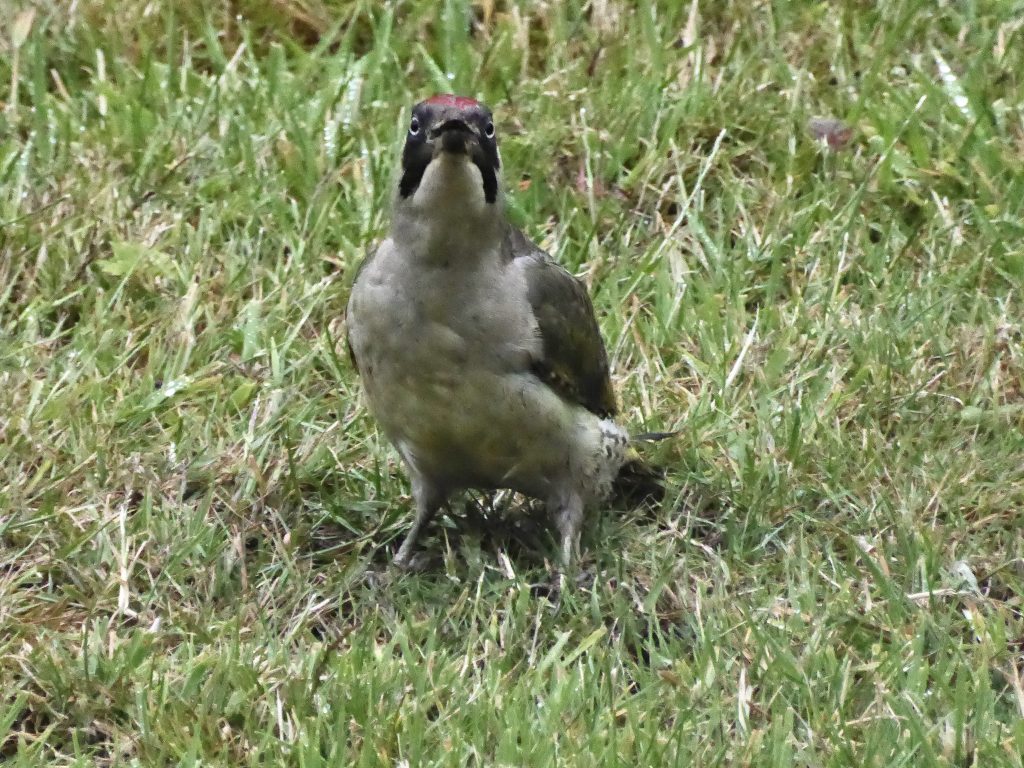 I find them both beautiful and somehow a bit dumb looking. Maybe they just look like they have been banging their heads against the ground just a little too much.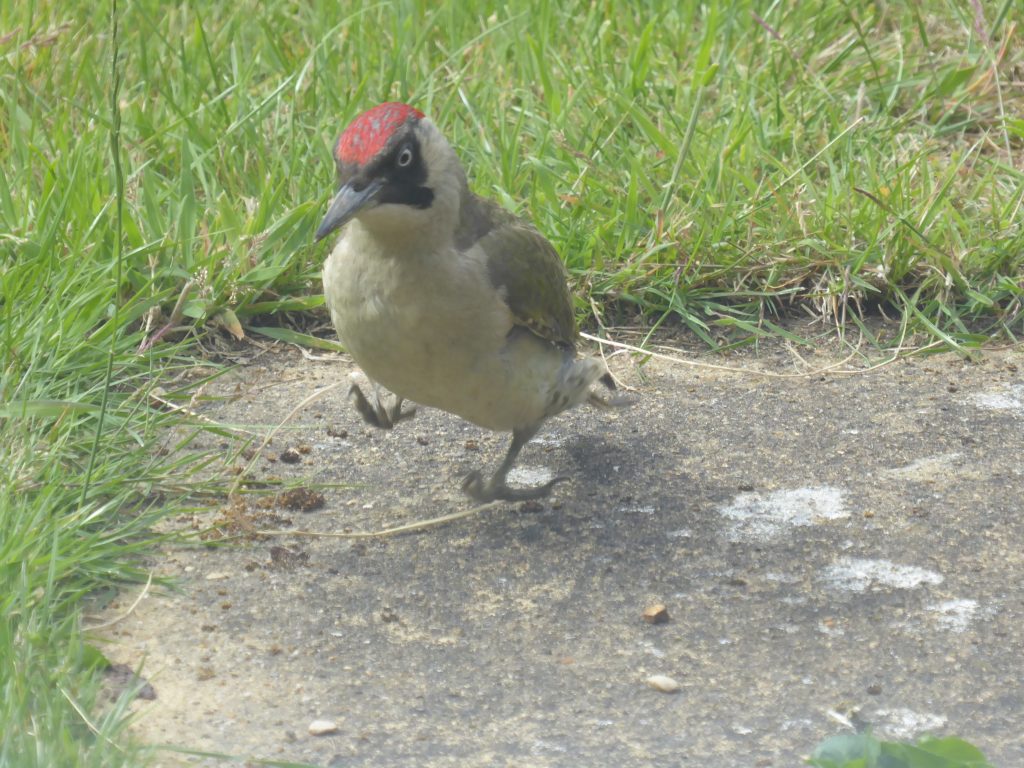 Parent and young are in the garden as I write.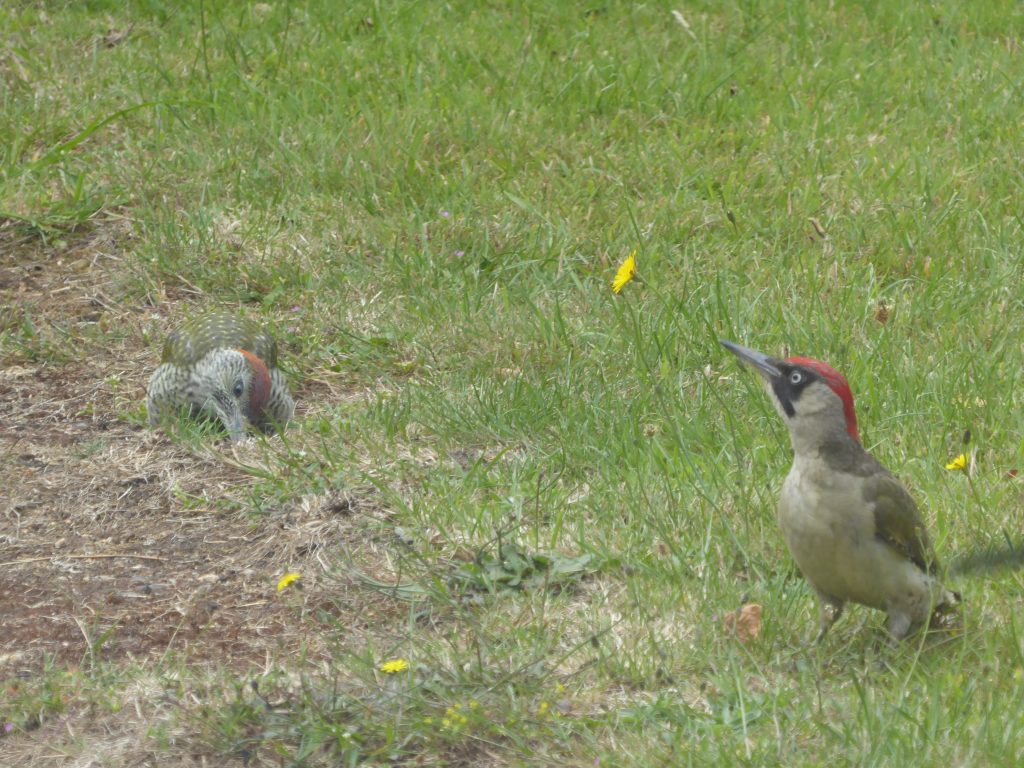 The copy cat is that a young Great Spotted woodpecker has also been feeding on the ants which was a new sight for me.
Apologies for the poor quality but the hops were fantastic!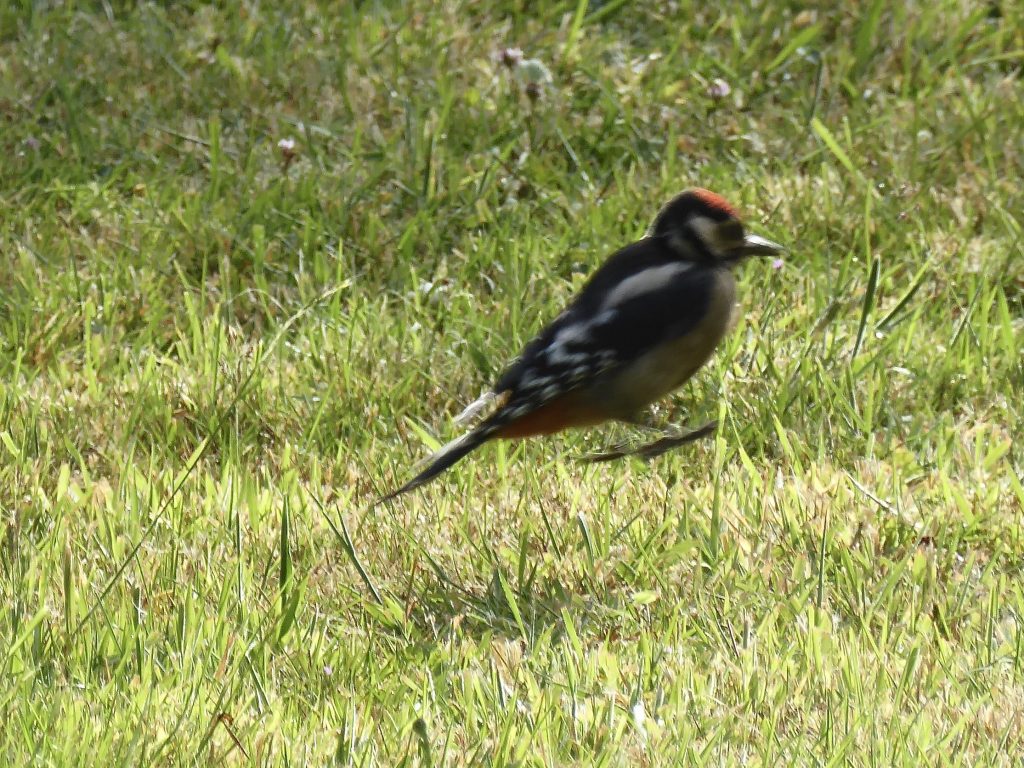 The ordinary can also be beautiful, take a look at all the things you often ignore.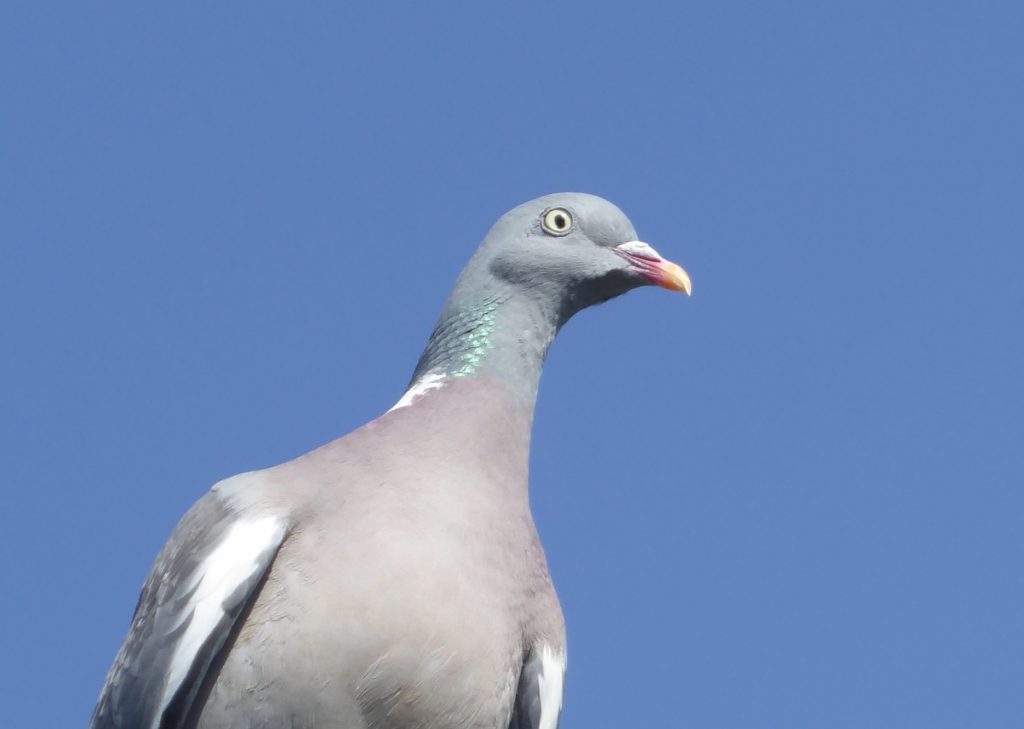 Colours and textures on a pigeon really can be stunning.
More to come soon but in the meantime just get out there!