Unusual happenings in my life always seem to involve wildlife and last weekend was a pretty strange coincidence…..
An afternoon with Roy and Vala, they of of the garden of wildlife and peace, is always an intense pleasure with talk of family and the creatures and plants that they share their life with. July and early August is the quiet time for most birds with an almost complete lack of song whilst birds undertake moults which require discretion to reduce the threat of predators during the periods of reduced flying ability. Birds concentrate on feeding and keeping safe rather than advertising their presence with song. So quiet gardens everywhere including Roys! Still got hand tame Robin though!
High summer is the time of flowers and insects but this really hot dry weather presents problems for both. Plants including flowers are obviously having a shorter life , unless watered, but it is an unseen knock on effect which is likely to cause a longer lasting ripple to insect populations. On the surface it looks like a good year for most butterflies (yet again those that overwinter as butterflies have done poorly) but there is a serious problem for the larvae, not enough food of good quality. A year of boom in some butterflies this year may be followed next year by a crash due to a lack of  healthy larvae to overwinter.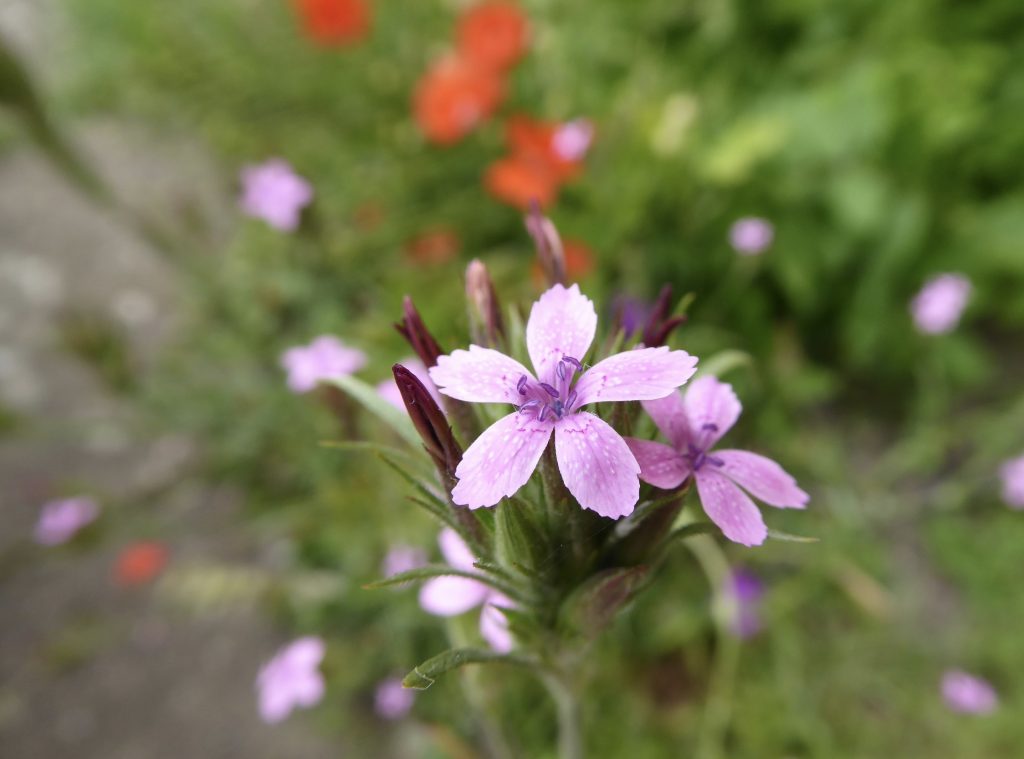 Before we left our hosts I had the opportunity to have a quiet chat with their resident Hedgehog. Have to say he, she, is the biggest hedgehog I have ever seen! A delight for me as I have never seen a Hedgehog in my garden, 24 years and nearly everything else you could expect but no Hedgehog but then……
As we pulled in to our drive at home my wife remarked that "wouldn't it be nice to find a hedgehog in the garden?" The words were barely out of her mouth when we both spied a dark shape on the lawn next the drive… Yep our first ever hedgehog at home!! Smaller and speedily hid in the honeysuckle stems at the base of a pear tree, hence no photo, but a joy nonetheless.
Do remember that planting native species in your garden is great for wildlife and makes common sense as they are likely to be best adapted to UK conditions (Ok there is little that can cope with this heat and drought!).