The first month of the year has passed and I find myself looking at the wildlife I have observed in the past month and I find myself asking myself some familiar questions and this piece is an amalgamation of those questions, a challenge to myself and some points Steve raised in his recent article about his walk round Old Woking.
I decided to keep a year list of birds in my local area and those further afield as well. Over the course of the month I managed get a few walks in and even after my first walk I noticed a few things that concerned me. In Godalming, where I live, I will often look at the Lammas fields that run alongside the River Wey and they often provide the most interesting sightings and only today I observed 7 Snipe in a wet corner of the field. These fields have also shown me a pair of Shoveler, Kestrels and Stonechats all of which were good to see. In my travels I was seeing various species of birds but was noting that birds in general were not present in any large numbers and species that I would have formerly regarded as common seemed to be more difficult to find. I didn't see a Starling for nearly 2 weeks which indicates my last point precisely.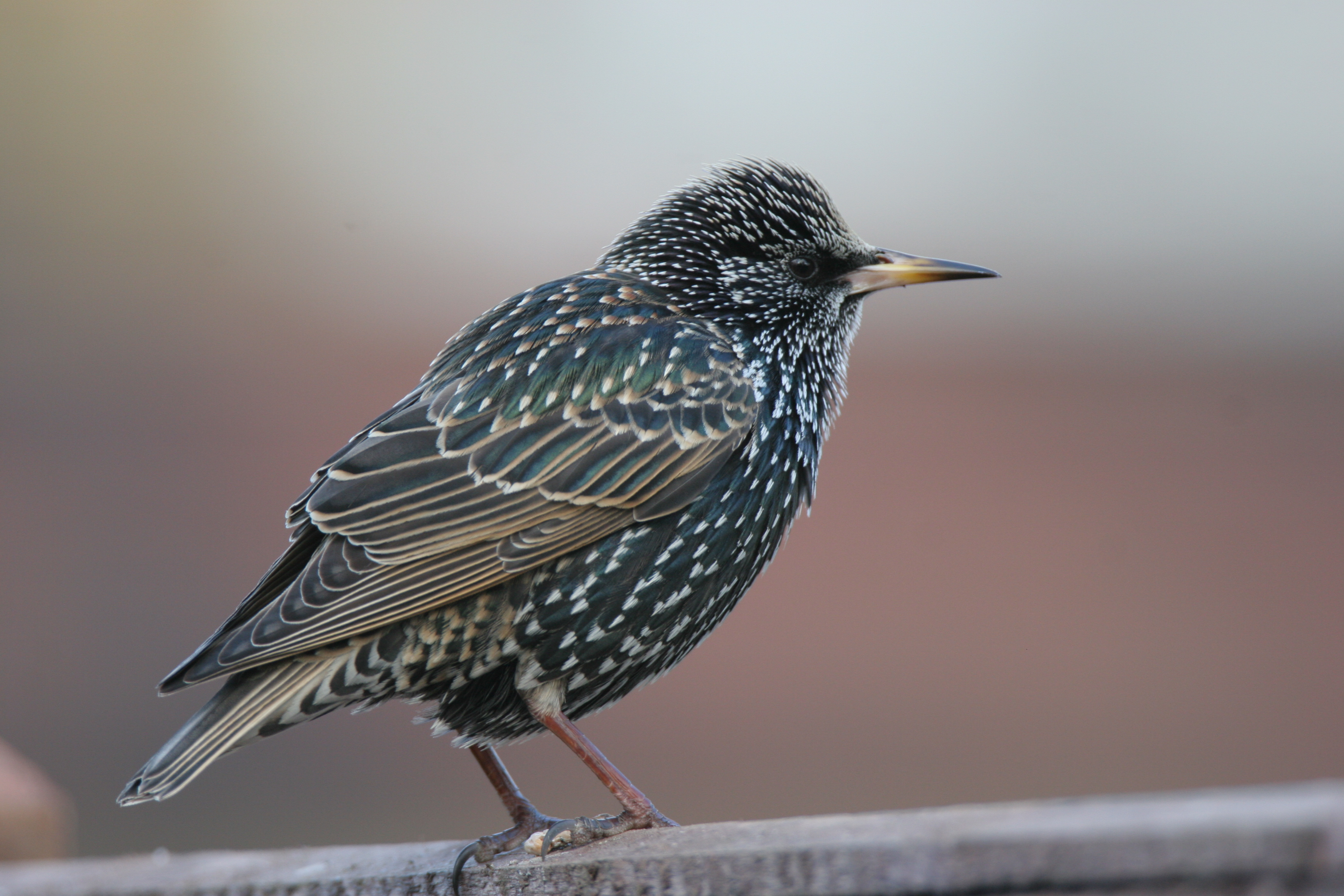 Starling is a good example to look at, as this familiar species has undergone an 87% decrease in England since 1967. Reasons for this decline are currently being researched into but there are similarities with many other species that have suffered at the hands of agricultural changes in the last 70 years. There will certainly be a few more reasons for their decline and the same could be undoubtedly said for Chaffinch, Greenfinch, House Sparrow, Dunnock and Song Thrush which are ' common species that are in decline at this time.
On my travels I also noted some species that were the opposite to the species just mentioned. I was on the river one afternoon last week near Peas lake when a Little Egret got up from the water meadow and flew down stream over my head slowly. This would not have happened 10 years ago as this species had only been breeding in the UK for 12 years. They have spread throughout southern Britain and there are now over 900 pairs breeding in the UK and are fairly regularly seen in Surrey. Their spread has been helped by global warming and an increase in well managed wetland habitats in southern Britain. On the same afternoon I walked back towards Godalming and near Farncombe I watched a pair of Ravens fly around calling for a few minutes before they drifted off. This species is at the centre of a controversy at the moment with licences having being recently issued for some farmers to shoot them. The reason that Ravens are now being seen in Surrey and south east England again was because the numbers of gamekeepers has fallen and they were being legally protected and were given a chance to recolonise areas they had been driven from in the past.
From these local observations I had witnessed there were the obvious winners and losers but one factor tied them together and that is good habitat availability. To further this point, I sat and read a report on how some of Britain's rarer breeding birds were doing. There was some good news I'm glad to say and there were increases in a variety of species including Avocet, Bittern, Stone Curlew, Chough, Crane and Carl Bunting. All of these species have benefitted from good habitat availability much of which had been specially created/ managed by a variety of conservation organisations. The increase in Cirl Bunting numbers is a particularly interesting one where the R.S.P.B. had identified the requirements of the species and approached local farmers in Devon, where the last wild population remained, and Cornwall to manage their farms in ways that would help the species to survive and now their number have reached over a 1000 breeding pairs. This is the highest number that have been recorded for many years. This is a classic example of the good habitat availability and when I look at the drastic fall in many birds' numbers because of habitat changes, I am very aware that serious changes have to be made in the way we manage all our green spaces if we're are to save our formerly common species such as House Sparrow which we have lost 44 million of since the second world war.
There are many things that can be done to halt the decrease of these bird species and the associated wildlife that would live alongside them. The rare Bird report shows that good habitat will increase numbers and this needs to be carried out over larger areas to redress the losses of the bird species and the associated wildlife. We can all start to help if we have gardens by not using pesticides, leaving the hedge trimming till the end of the summer or having a nettle patch. If these simple ideas can help imagine if councils or County councils took up these ideas. I can guarantee wildlife numbers would increase.
In these politically unstable days it is of great concern to think about the future of environment and we are going to wait a while longer to see what the future holds. I hope the politicians can see sense and actually do something to help stop the decline of our wildlife