It seems summer is reasonably intent on remaining glorious or is the wet summer just waiting for the school holidays?
Most birds are in scruffy mode, adults a bit worn out and in need of a moult and young birds gradually changing in to adult plumage. In the garden, woodpecker year has continued with the arrival of the Greens feeding on the numerous ant nests in the turf.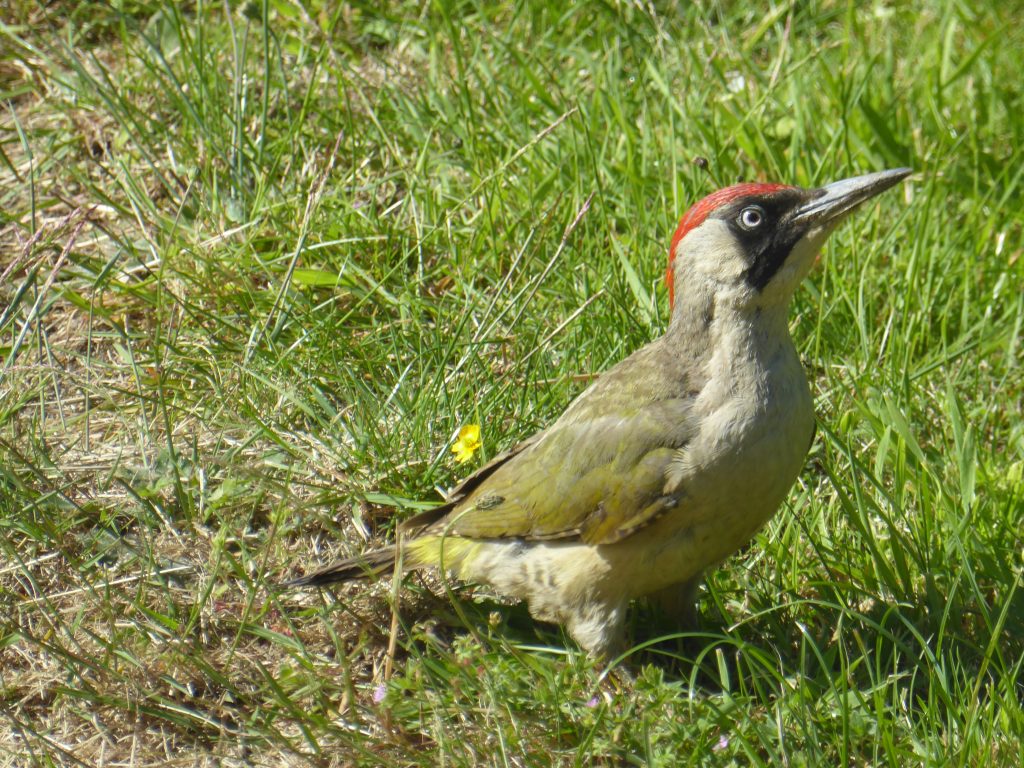 To me, there is something endearing about woodpeckers appearance, they always seem to look rather "too sincere" or , less politely, a little dumb. It might be to do with their rather direct gaze but I love them.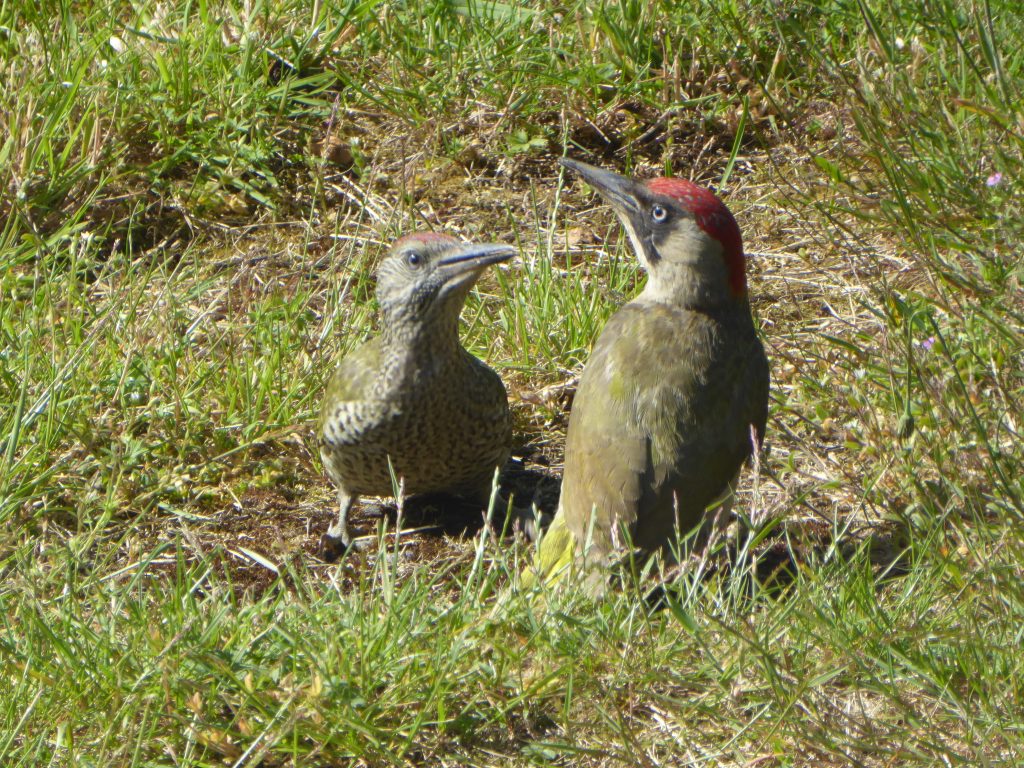 Over a number of days the spotty young bird was taught and fed about ants nests. As I write the young bird is now flying solo and seems to be making a good job of mining ants.
Surprises round the house has included one inside when I noticed a gem like wasp trapped on the inside of the window above my desk! Though I have seen these wonders in the garden they are usually so active, bordering on frenetic, that they are impossible to photo. As you can probably deduce being caught inside allowed photos whilst covered by a glass.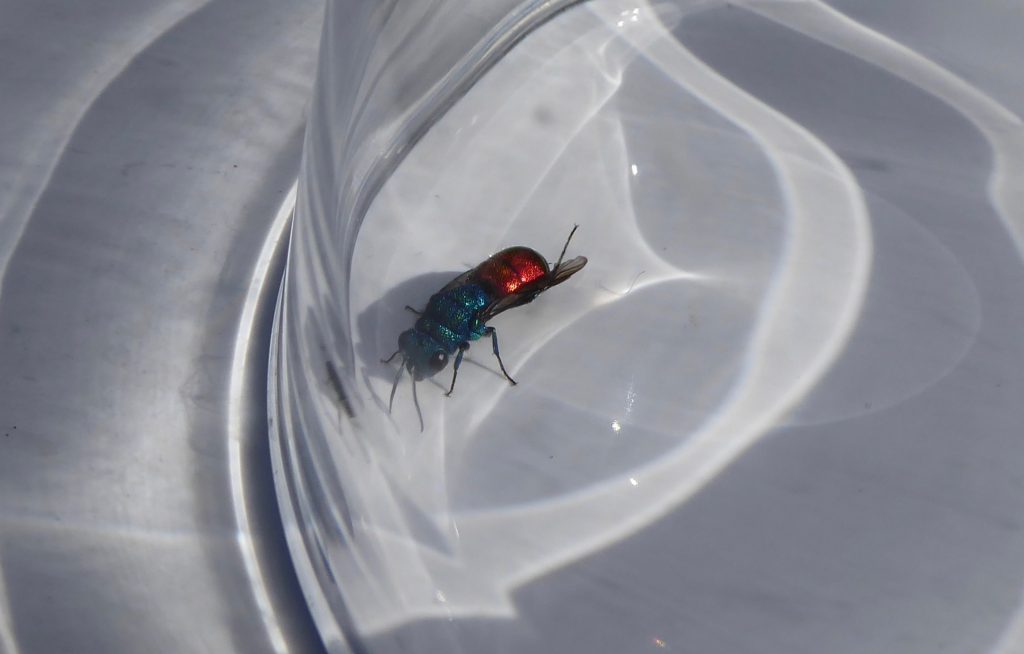 Even the photos I have don't really do justice to the amazing colours. Beauty can't disguise behaviour as they are parasites on other insect species, this one I think on solitary bees which nest in my brickwork. Tiny but definitely a designer insect for everybody!
The flower meadows on Broad Street have moved in to a further glory with mass Knapweed attracting hundreds of Marbled White butterflies.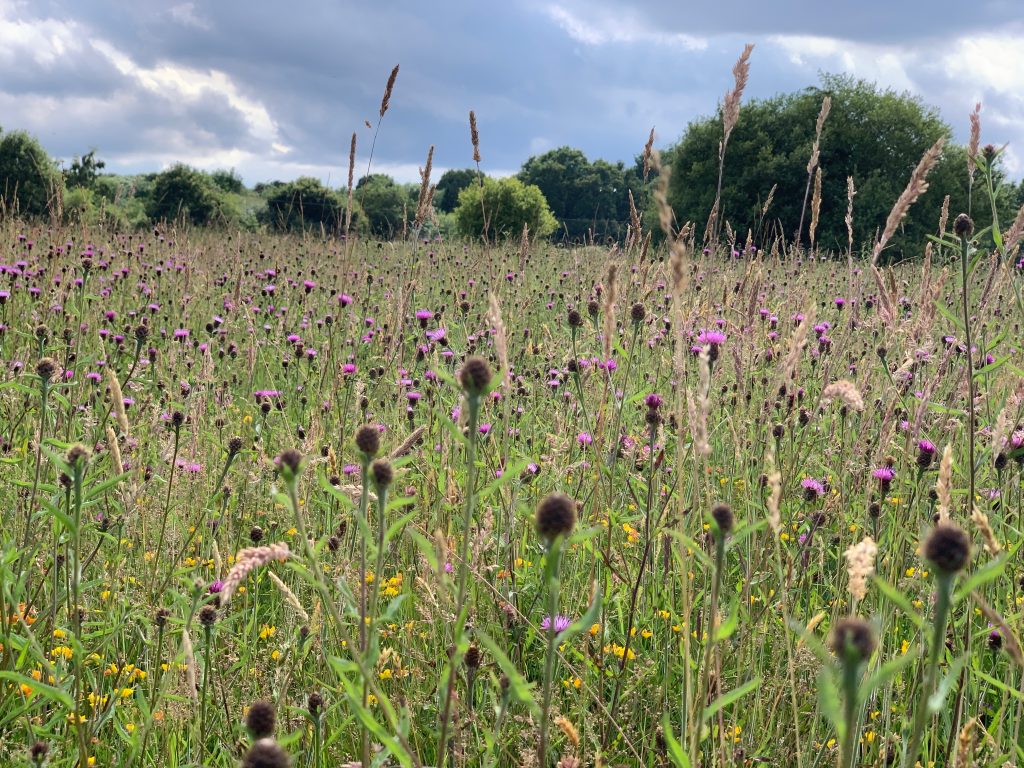 There are definitely losers amongst the natural world as the UK experiences climate change but there are also the occasional winners. Marbled Whites used to be an uncommon species, a special sight when I was young, but this year numbers really are exceptional.
Broadstreet has provided surprise after surprise. Round the corner from the meadows is a woodland glade that has been managed "by accident" as it follows the line of some electricity pylons and stretches of path. The first time I have walked down this path, ridiculous as this sounds after 25 years of living locally, to immediately encounter a sunbathing White Admiral butterfly.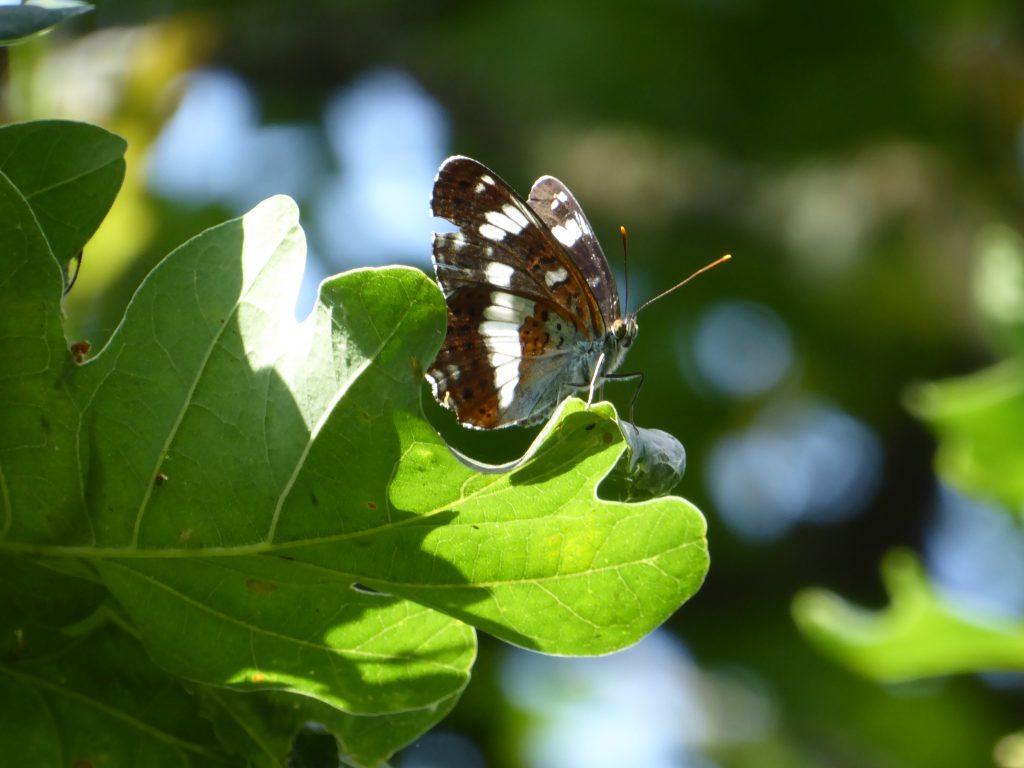 My wife was thrilled and Francis was well chuffed on subsequent visits to see not just the White Admirals but the orange glories that are Silver washed Fritillary's.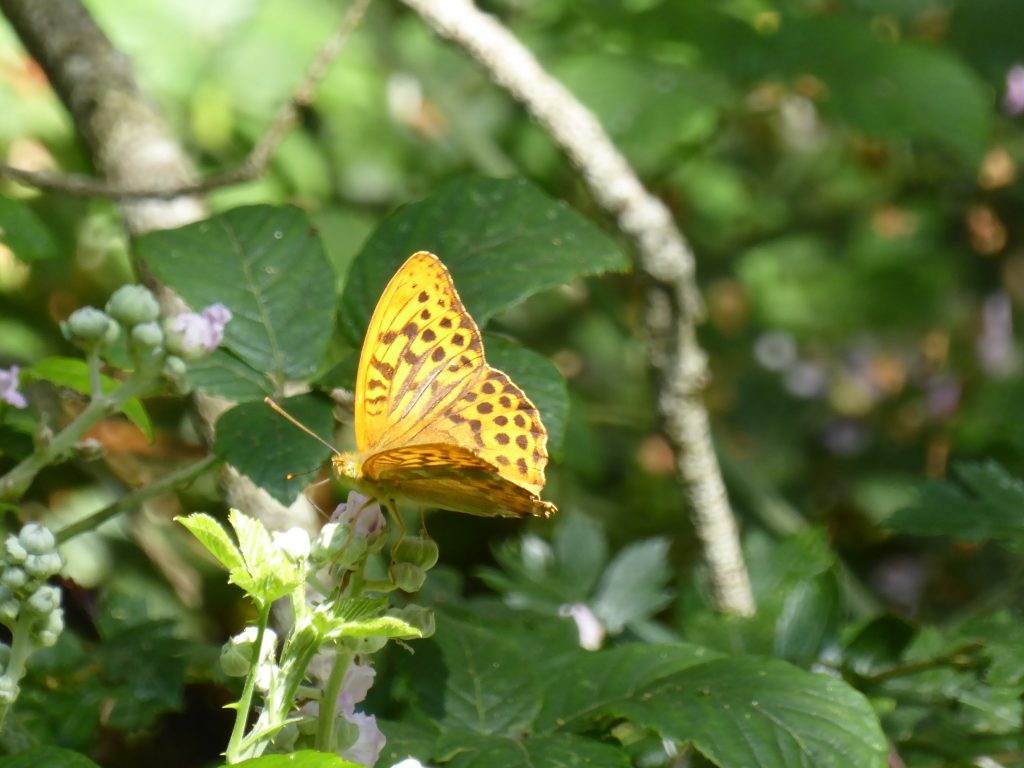 In fact we have now seen 14 species of butterfly which for a local patch is really wonderful. patience and  a bit of sun really pays off but do remember there are losers in the fallout from climate change. Just for 1, ask yourself when you last saw a Small Tortoiseshell butterfly?
Surprises haven't just come butterfly shaped or flower shaped. met an old friend Brian whilst walking round the meadows and he showed me an unusual tree in the adjacent woods.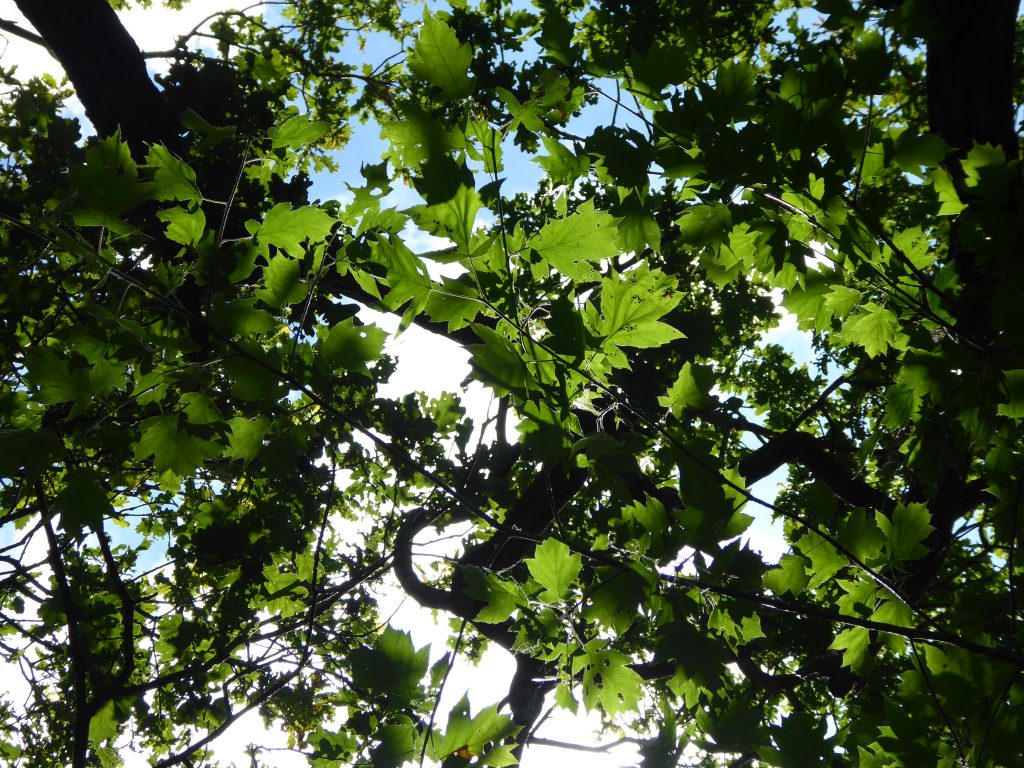 Thanks Brian! Hope to write a little piece about this "stranger" in the woods so I'll leave it here for now.